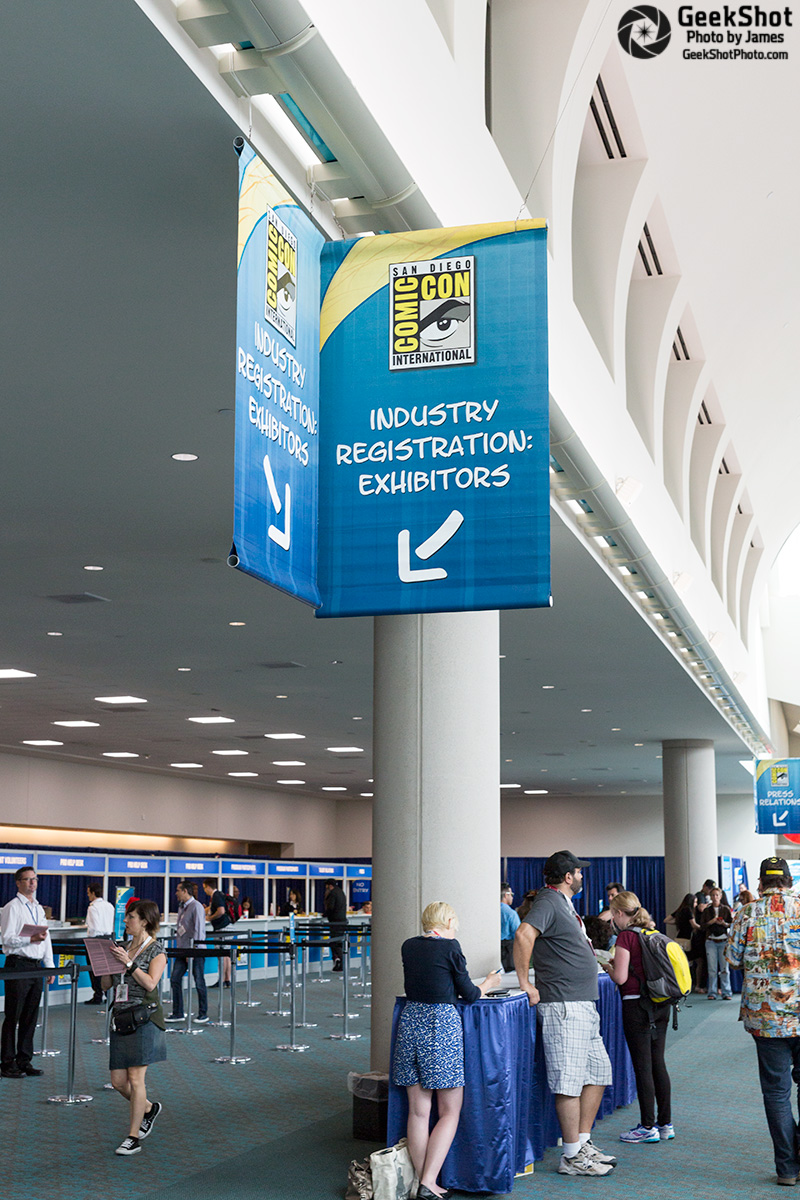 San Diego Comic-Con will be here before we know it, and one of the biggest pieces of the puzzle that is the pop culture phenomenon has been unveiled by Comic-Con International. The list of Exhibitors, members of the Small Press and Artist's Alley sections, as well as the Fan Tables sections, have all been revealed on CCI's site. The map is also now live.
Over 725 exhibitors (or over 1,000 if you include all areas) are listed for this year's Comic-Con, covering comics, merchandise, video games, television and film. All the major players in each category are represented — for comics, that includes BOOM! Studios, DC Entertainment, Dark Horse Comics, IDW Publishing Image Comics, Marvel Entertainment, Oni Press, and Skybound.
For the big studios, there's Lionsgate, Disney, Twentieth Century Fox, Warner Bros., Marvel. Missing, though, for the second year in a row is Sony. That doesn't mean that all of those companies will be holding panels though — Lionsgate has brought a booth before without a panel, Twentieth Century Fox won't be bringing anything to Hall H, and, well, just don't expect too much from Walt Disney Studios proper.
On the TV side, fans should head to booths for ABC, Warner Bros., BBC America, Cartoon Network, Adult Swim, Nickelodeon, AMC, Starz, MTV,  Twentieth Century Fox, and TBS. CBS skipped the floor last year, and it looks like that's happening again this year as well. TNT and History are also no-shows on the exhibit floor, which is new.
With no Sony Pictures Entertainment, the gaming section of the floor mostly looks to be Xbox, Nintendo, Capcom and other gaming companies.
Fans of Jericho and Star Wars, should head to the Fan Tables, and if you're a fan of anything, swing through Artist's Alley to view work from over 160 artists, including Patrick Ballesteros and Katie Cook. This year's Small Press section includes booths for over 100 companies like ACME Ink, The Ninjabot, and others.
What booths are you most excited to check out? Let us know in the comments.