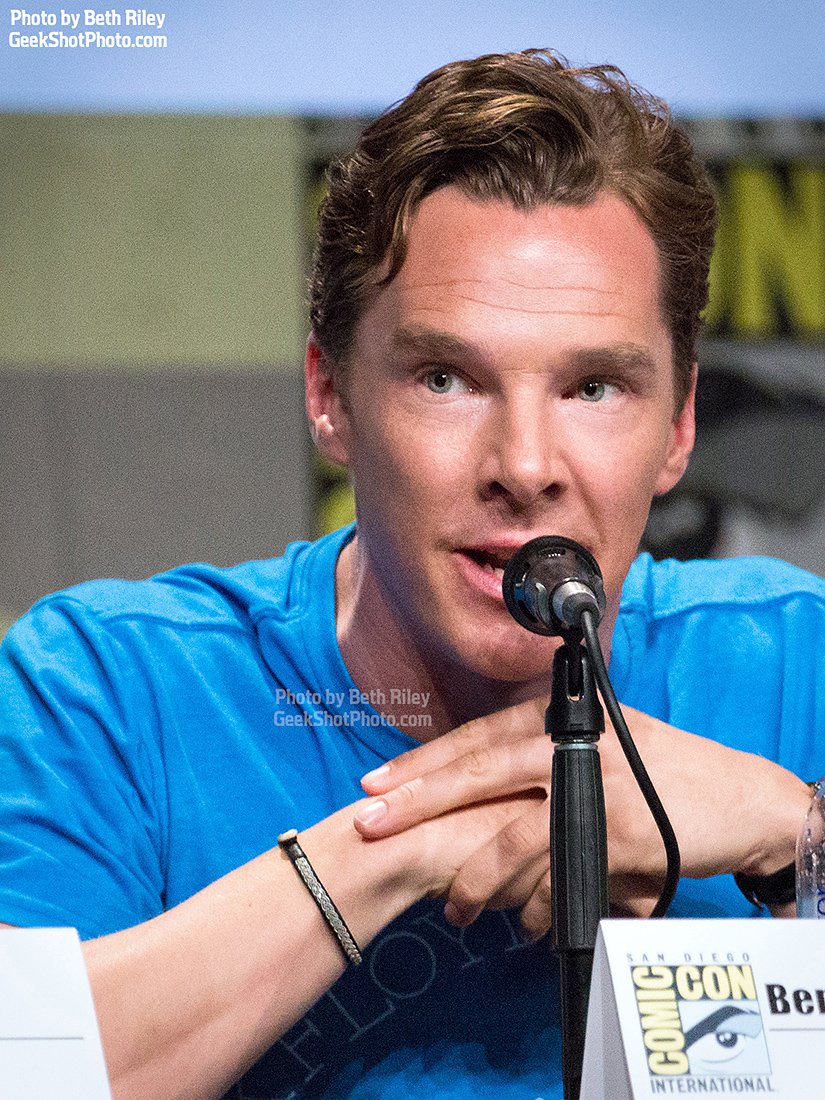 Welcome to the GeekShot Photo Exclusive Series. This will be a weekly post featuring cool, interesting, or just plain awesome moments we have captured during San Diego Comic-Con and WonderCon. Each week we'll post a photo by Beth or James of GeekShot Photography. We may include a short story about the photo, but sometimes we'll just let the photo speak for itself.
About This Photo
Benedict Cumberbatch at the panel for The Hobbit: The Battle of the Five Armies at San Diego Comic-Con 2014.
An SDCC attendee known as "Button Lady" asked Benedict Cumberbatch to say her name in his Smaug voice, and he complied. See a short video of this moment here.
(But remember, questioners are supposed to ask questions, not make personal requests…even though it sometimes results in fun moments.)
You can see all of the previous posts in this series here.
This photo is copyright (All Rights Reserved) by Beth and/or James Riley of GeekShot Photography. It may not be copied, reposted, published, or used in any manner without their written permission.