The Peanuts gang returns to San Diego with a fresh round of exclusives. These San Diego Comic-Con 2016 exclusives feature characters such as Snoopy, Charlie Brown, Linus, and Woodstock.  You can find the Peanuts booth at #1637. Let's take a look at what they'll be offering.
Button of the Day
Price: $0
In honor of the presidential election, this year's buttons feature the Peanuts characters as political candidates. Show your support for your favorite Peanuts candidate by sporting a free exclusive button each day!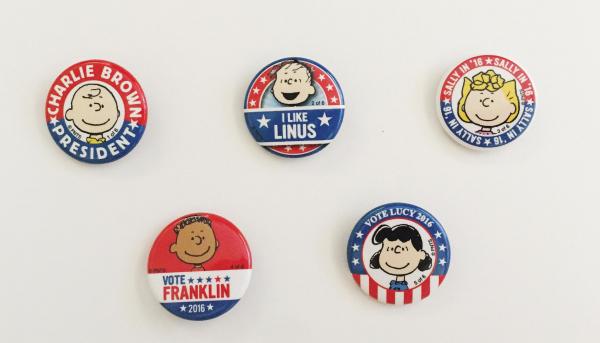 Coloring Book Set
Price: $10
This year the Peanuts booth is offering an exclusive coloring book of intricately designed Peanuts post cards and a matching set of colored pencils.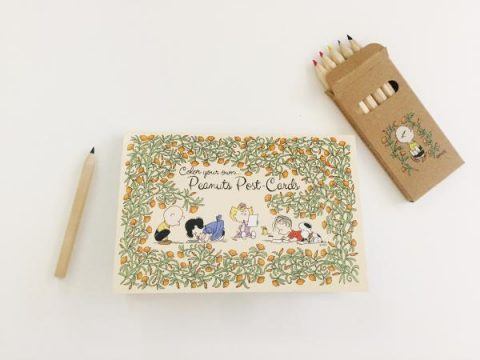 Exclusive T-shirts
Price: $25
Hurry over to the Peanuts booth to get your exclusive 2016 Peanuts Comic-Con T-shirt, featuring Snoopy and Charlie Brown. Available in Men's, Women's and Children's styles.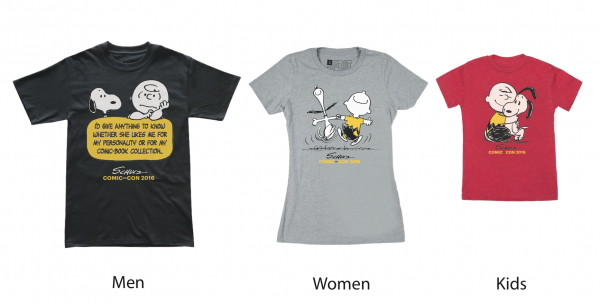 Woodstock Figurine by Schleich
Price: $10
The fourth in a series of Comic-Con exclusive figurines, this 3" tall gold Woodstock by Schleich is highly collectible and makes a great gift. Limit two per person.