The official San Diego Comic-Con t-shirt has been revealed and pre-orders are once again happening online before the convention. The pre-order and pickup process that has been used for the last couple years is continuing with no changes, except for the pick-up/merch store location (see map below).
There are five t-shirts available for ordering (as well as a book bag!), and we have to say, these are much, much nicer designs than previous years – so kudos to Comic-Con International for finally kicking their merch up a notch. There are two shirts featuring Babs Tarr's Wonder Woman artwork, which will also be used for the official program for this year's convention, as well as three general San Diego Comic-Con t-shirts that we really like.
In addition to the official Comic-Con International 2016 shirts, CCI is also offering  a tote bag, available for $22.63.
Here's a look at this year's designs: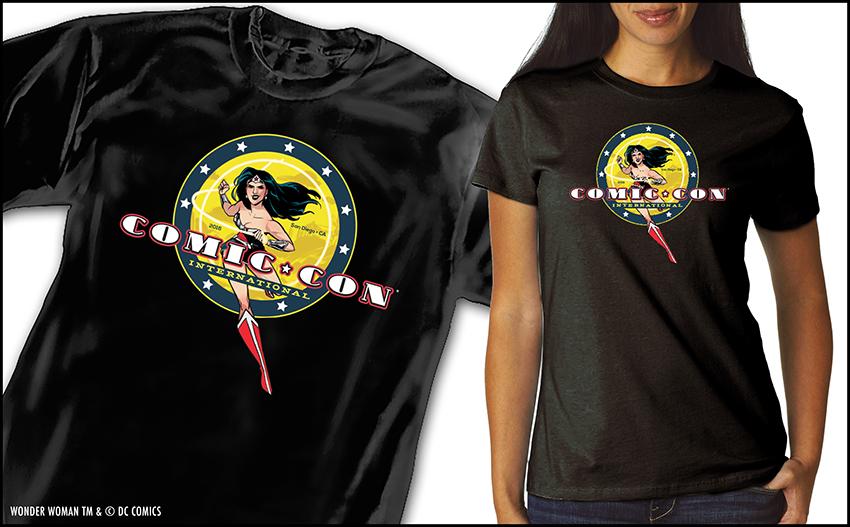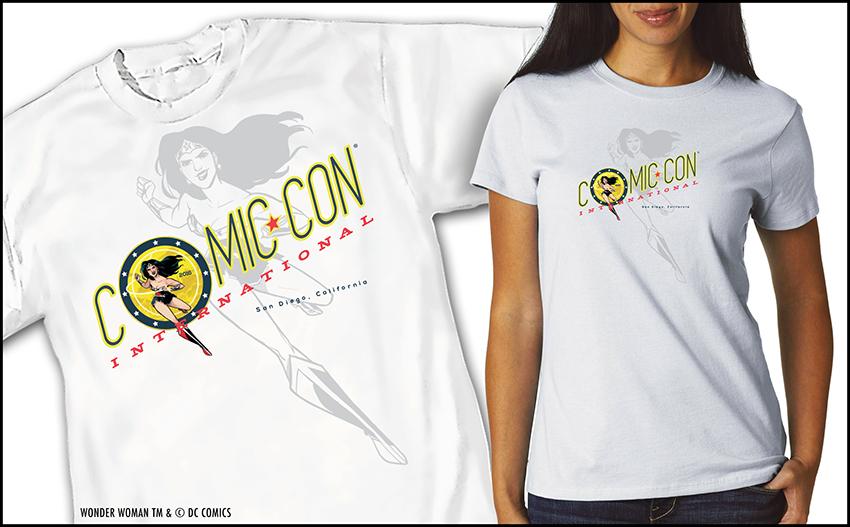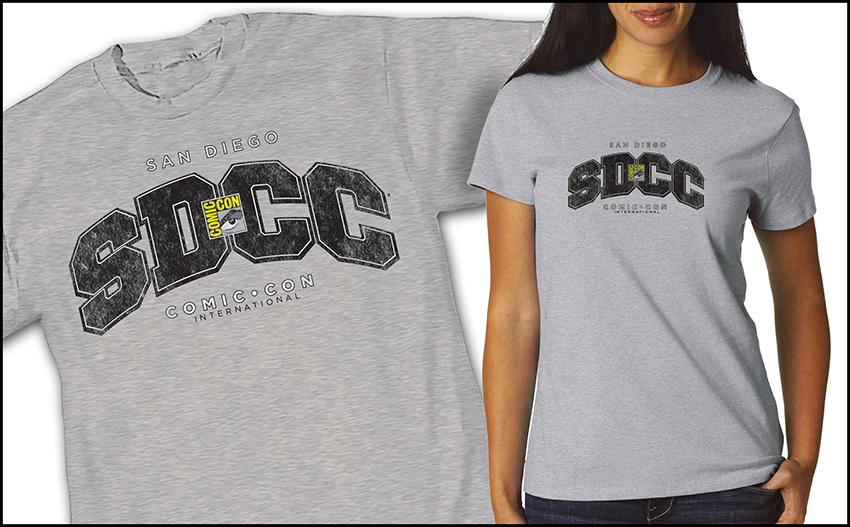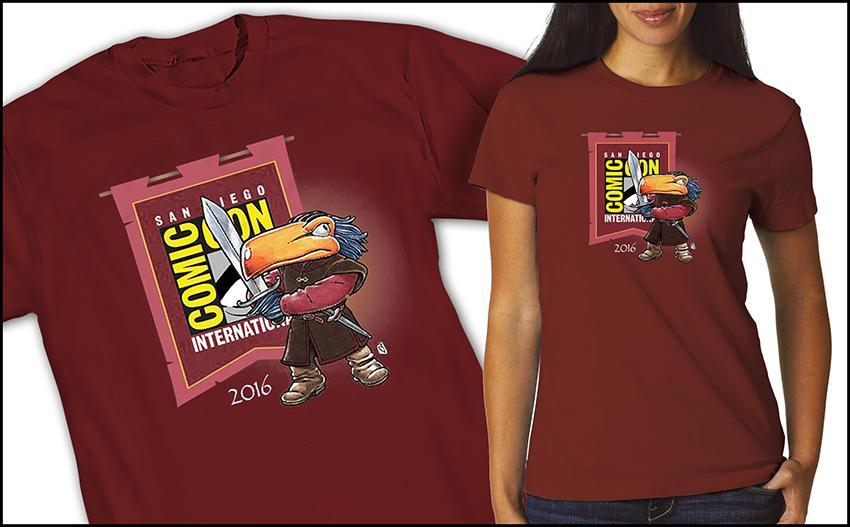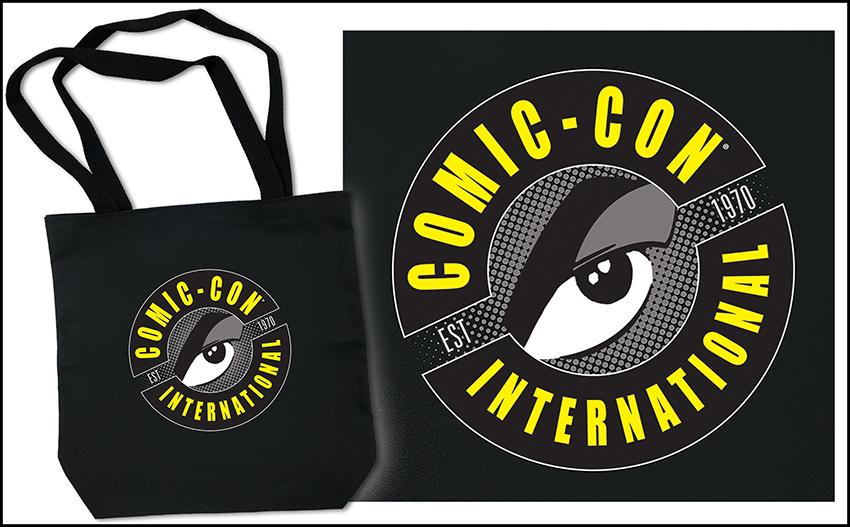 All t-shirts are available for the following prices (sales tax included) and sizes:
ADULT S-XL: $22.63
ADULT XXL: $25.87
ADULT XXXL: $29.11
WOMEN'S S-XL: $22.63
WOMEN'S XXL: $25.87
WOMEN'S XXXL: $29.11
YOUTH S-L: $19.39
PRICES INCLUDE SALES TAX
T-shirts that are pre-ordered can be picked up in the Marriott Marquis & Marina in the Comic-Con International merch area – in Pacific Ballroom #26, which is located in the new Marriott expansion. – between the hours of 9:30AM-7PM on Thursday-Saturday, or 9:30AM-4:30PM on Sunday. They are also now opening early on Wednesday, July 20, from 12:00 to 5:00 PM for pick-up of pre-ordered shirts only, and then re-open from 6PM-9PM for both on-site and pick-up orders.
Here's the new location:
All pre-orders are guaranteed, though pre-orders will close online on Wednesday, July 6.
You can find more information about the shirts, including all the designs, and pre-order them online now on CCI's site.
Will you be buying one of these shirts? Let us know in the comments.