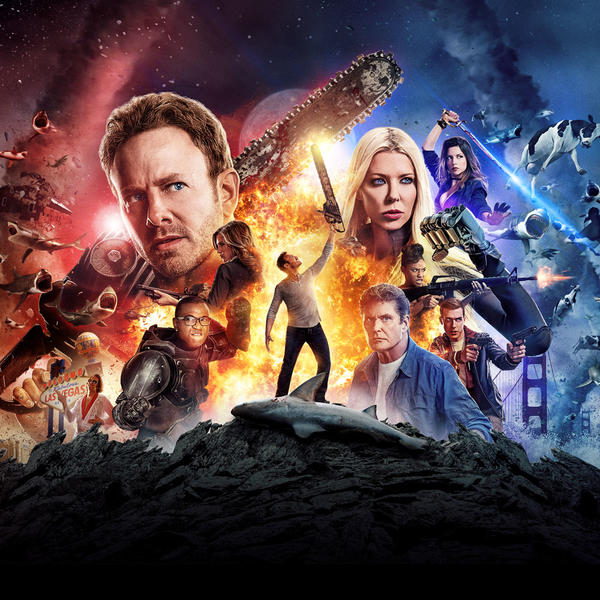 Can you speak knowledgeably on freak marine weather-related catastrophes? Does the mere word Sharknado fill you with joy?
Syfy is currently casting contestants for a Sharknado trivia contest on the upcoming Syfy Presents Live from Comic-Con series, filming at the Marriott Marina & Marquis during the convention.
To enter, you'll need to have a badge for all days of the convention, and be available to film on both Tuesday, July 19 and Saturday, July 23. You also must be at least 18 years of age and a resident of the US.
You can enter now on the site — and we should hear a lot more news about the upcoming offsite hosted by Will Arnett, including how to get free tickets, in the coming days and weeks.
Will you be entering to test your knowledge of Sharknado? Let us know in the comments.