Symbiote Studios, who specializes in quality vinyl, plush, resin, and silicon toys and collectibles, came to Comic-Con in a big way last year with exclusives for Warframe, Sam and Max, and more. This year, they're returning to Comic-Con, ready to wow attendees with their 2016 plans. You can find them at the convention at Booth #5636.
Plus, stop by for exclusive giveaways throughout the week.
We'll update this master post as new information is announced by the company. Keep checking back to see the entire lineup of Symbiote exclusives.
[UPDATE June 21]
Symbiote Studios is making things extra special at their booth this year, with exclusive merchandise and giveaways centered around their mascot, Catnip Bravo.
Each day at the show, Symbiote Studios will be giving away thousands of prizes. Just stop by Booth #5636 and battle Catnip Bravo at Rock, Paper, Scissors – and you can win. Everyone can win. Just keep playing until you beat Catnip Bravo at the game!
Prizes include statues, toys, exclusive cat ears, exclusive keychains, and more.
Symbiote will also be offering Catnip Bravo plush figures and a bag for $10, or get them free with any purchase of $50 or more.
Here's a look:
[UPDATE June 13] Symbiote Studios knows how much you love the Digital Extremes game Warframe – and they've got you covered with their next San Diego Comic-Con exclusive: The Warframe Valkyr Limited Edition Collector's Statue. Valkyr is a berserker-themed Warframe, driven by feral rage – so her attacks rend her prey with fury and ferociousness, while her tortured cries break the imposing silence of the Tenno presence.
The 8″ tall collectible is hand-painted and one-of-a-kind, crafted from high-quality poly-resin. It features duable, flexible poly-resin extremities and hand-painted details. As an added bonus, your purchase of this statue includes an in-game Valkyr Noggle Statue and 170 Platinum! The figure will retail for $79.99.
Here's a closer look: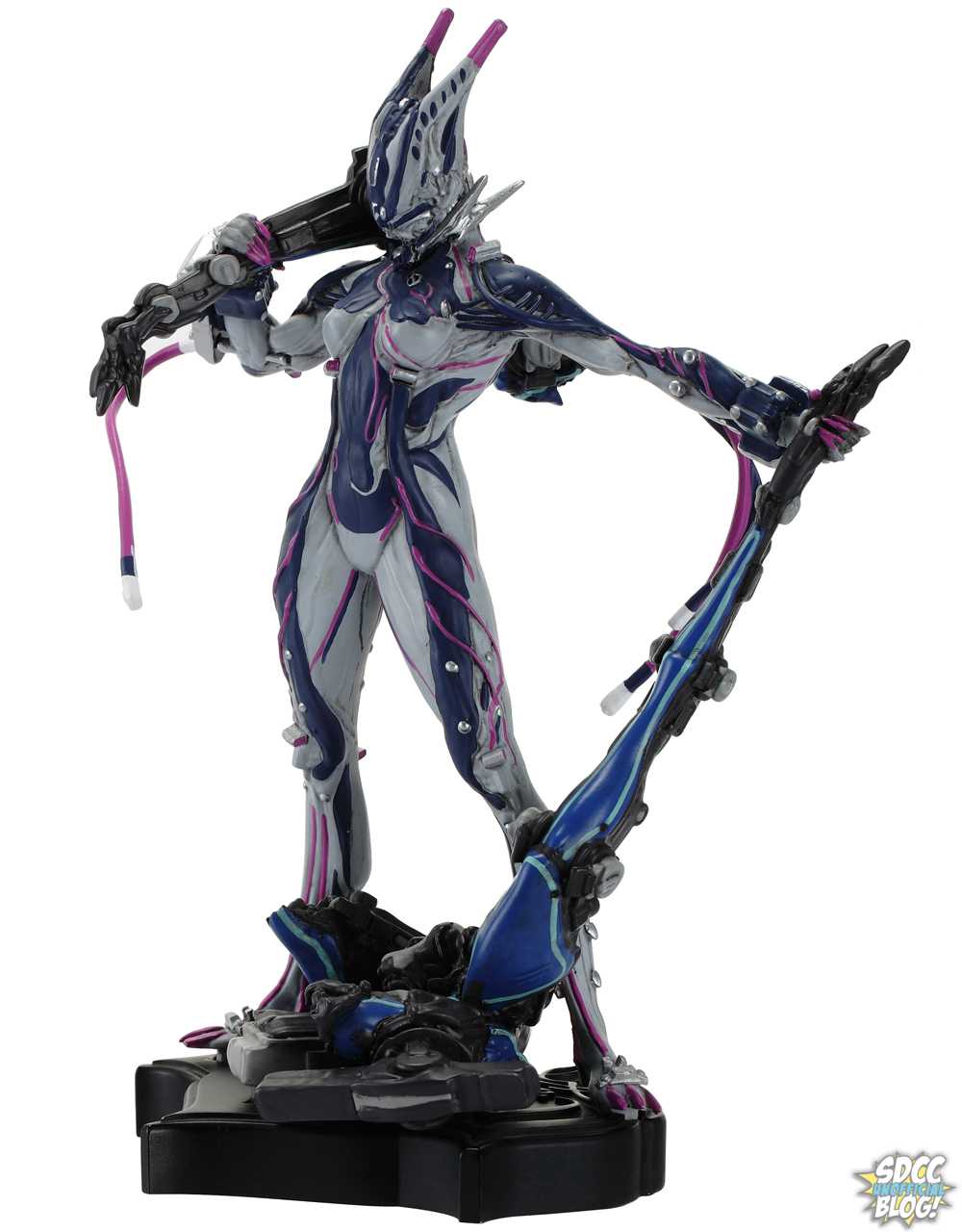 [UPDATE March 22] The first exclusive for Symbiote Studios this year is the Warframe Nyx Statue, based on the Warframe game from Digital Extremes. The 8″ resin figure features Nyx, a psychic-themed Warframe whose abilities allow her to disrupt movement and coordination within enemy ranks, making her a formidable ally in battle. The figure is limited to 100 units, and will retail for $79.99. Here's a look at the gorgeous piece: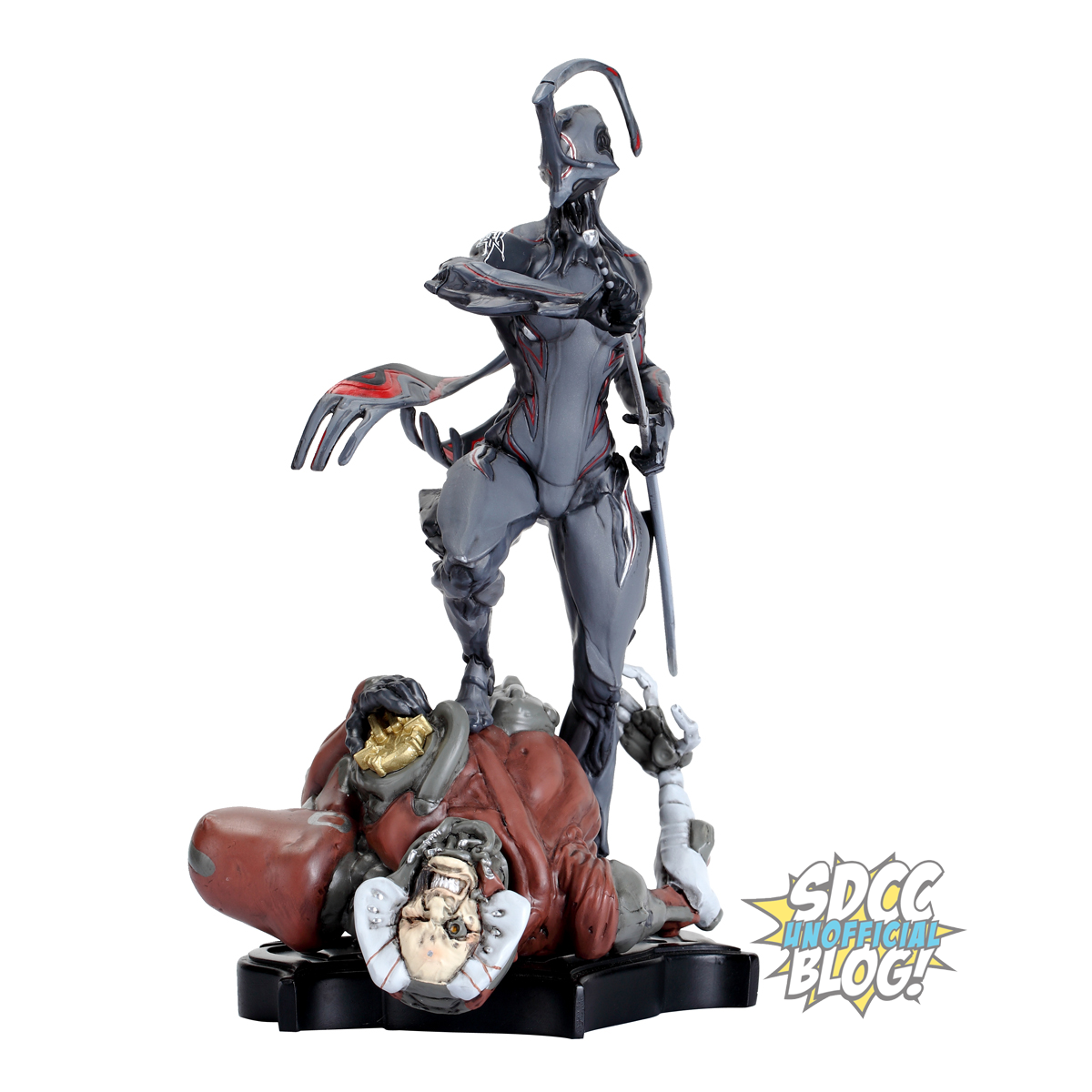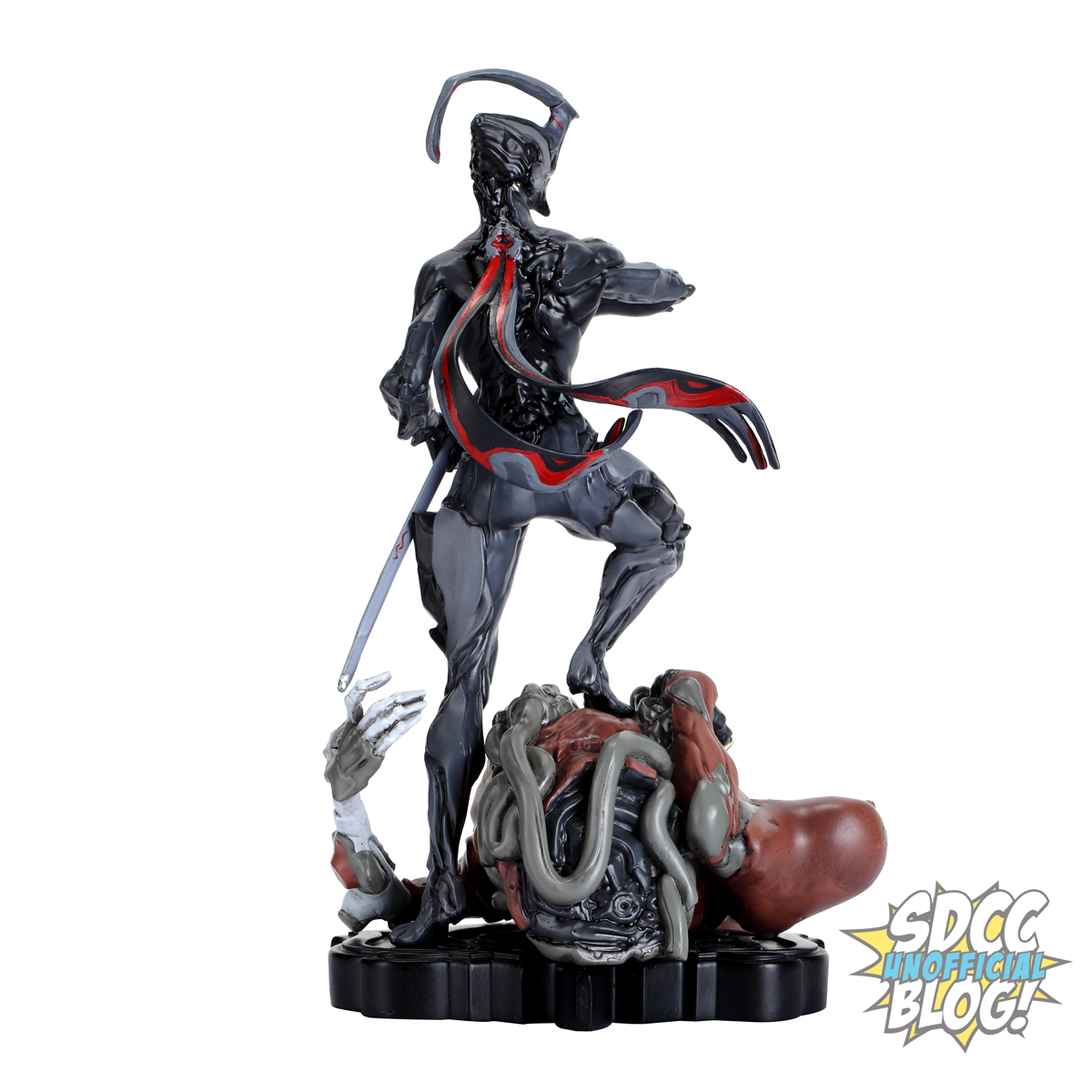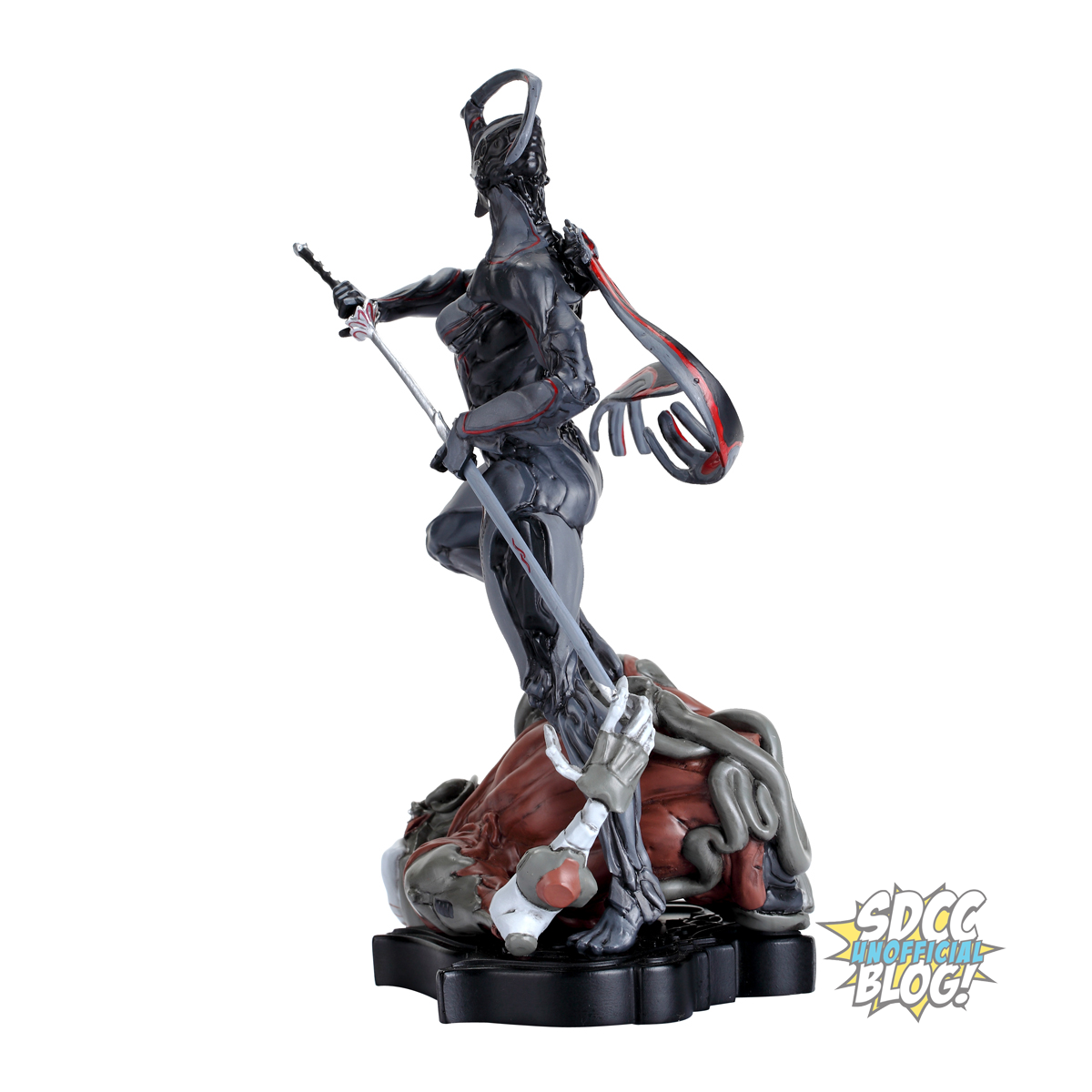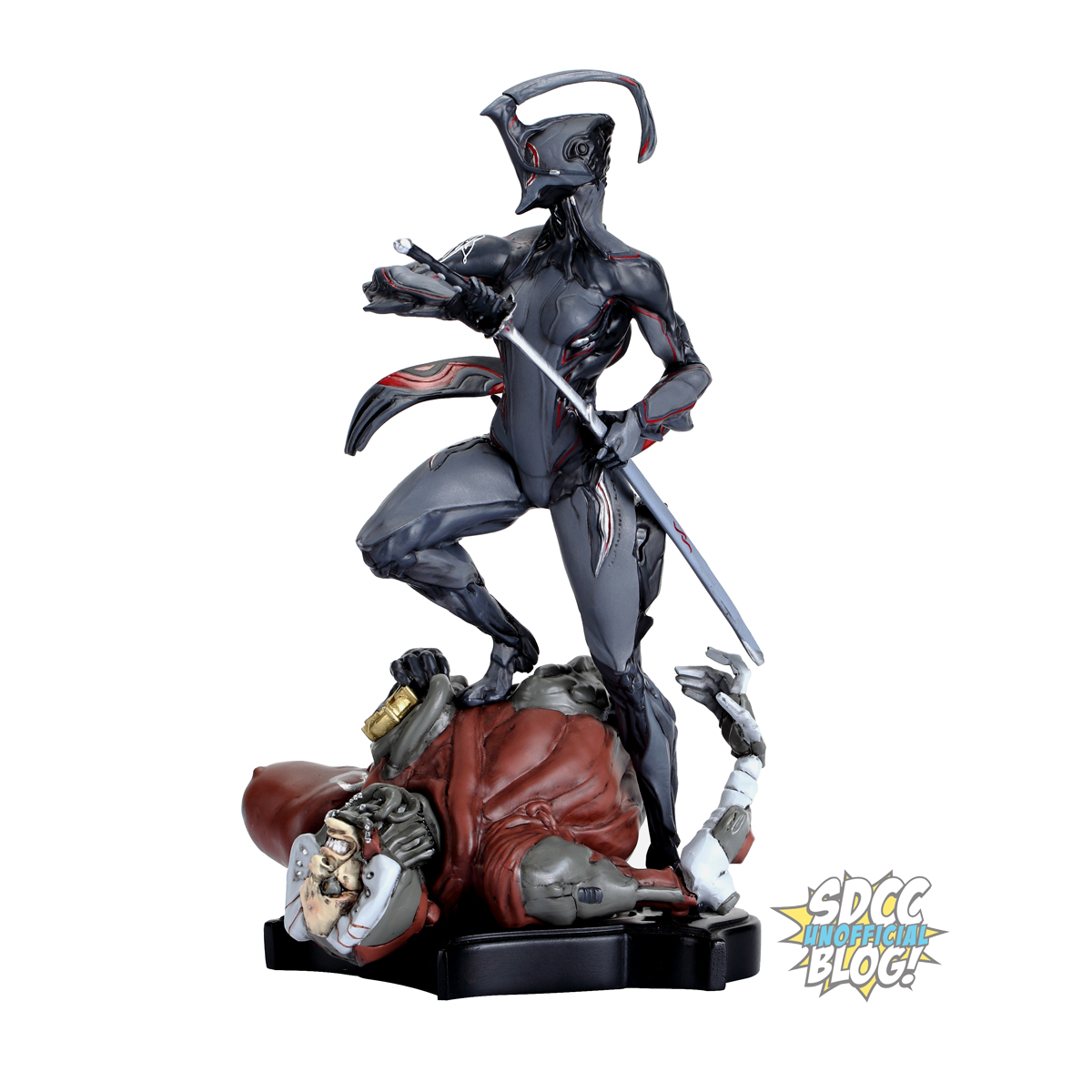 What do you think about Symbiote's exclusives for 2016? Let us know in the comments.