Welcome to another edition of Under the Tents! We've got some interesting news bits about skate decks, some awesome Alex Ross art, a few custom figures, and even a Stan Lee show you can watch at SDCC through the power of virtual reality!
Here's a look at the news you might have missed:
Looking for something unique to purchase at SDCC? Check out these Plastic Walrus decks from animators Jeff Turley and Mingjue Helen Chen. Check out the work on the decks from the tweet below. Rad! (Do people still say rad?)
https://twitter.com/RadSechrist/status/743879611361026048?s=09
According to the Milkfed website, at least one half of the company "principles" will be at SDCC. Matt Fraction is listed as attending SDCC, so fans of his work for Image Comics and Marvel can look forward to seeing him in July.
Martin Hu took to Facebook to show off another piece that will be seen at his booth at SDCC. This latest one is work in progress shot from Cassia Harrie's Dragon Boy.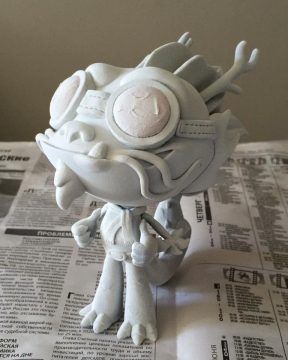 Sal Abbinanti gives us a look at another Alex Ross SDCC exclusive. You can find this and other art pieces at booth #2415 during the convention.
#AlexRoss exclusive #SDCC2016
Avengers mini canvas.
Booth 2415@sdccgotgirl @SD_Comic_Con @headgeek666 pic.twitter.com/jmwvNgdfbc

— Sal Abbinanti (@SalAbbinanti) June 20, 2016
Karen Hsiao took to Instagram to show off what she is bringing to SDCC. Tiny baby bats!!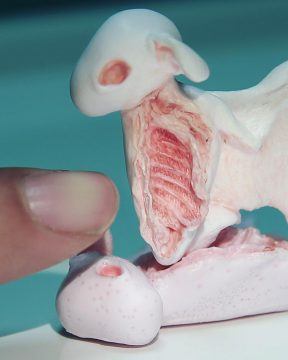 Mary Bellamy dropped a lot of good info on her Instagram account recently. She will be bringing Faux Facts The Truth Can Be Strange as well as the completed Ah Heck!! The Angel Chronicles. You can find Bellamy at Small Press Table N-04, as well as more goodies she will have for sale at her table.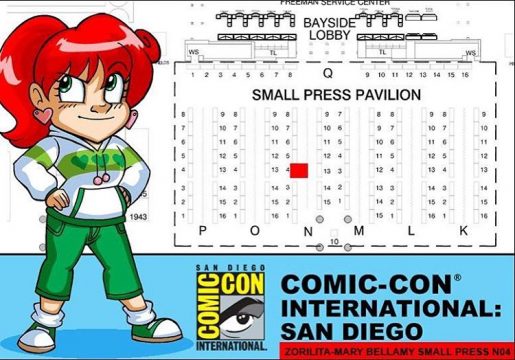 J. Scott Campbell recently tweeted out that Spider-Man #15 featuring Iron Jane will be available at SDCC in a limited supply. If it is on your must own list, don't wait too long into the weekend to pick it up!
Limited Stock of our #SpiderMan #15 #ironjane will be available at next months San Diego @Comic_Con !

— J. Scott Campbell♠️🎨 (@JScottCampbell) June 20, 2016
Stop by Munky King's booth #4851 at SDCC to for this Luke Chueh's Boba Fett "Bounty Hunter Headspace" vinyl figure. If you can't make it to SDCC or your forget to stop by, a very small quantity will be available after the con according to SpankyStookes.com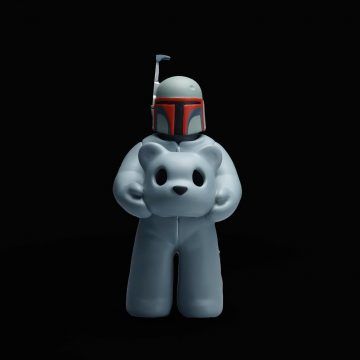 Box Fly announced on Twitter that they will be launching their new book at SDCC titled "Also Known As".
https://twitter.com/BoxFly/status/744939778903277568
Are you a retailer attending SDCC and will also be at the Retailer Lunch? If so, Bleeding Cool recently showed off some of the freebies you will be getting at the lunch. The freebies include DC Universe Rebirth variant and Captain America: Steve Rogers #2 variant among others!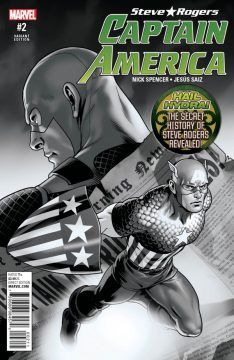 Would you like a commission from artist Amy Mebberson? Her pre-commission list for SDCC is now open but she won't have many spots open according to her tweet, so act quickly!
my SDCC pre-commission list now open! Regulars, feel free to email and we'll talk! Only taking 6-8 spots this year due to time so hu-rry!

— Amy Mebberson ✌️🏳️‍🌈🏳️‍⚧️Ally (@amymebberson) June 20, 2016
Star Trek legend Nichelle Nichols will be at SDCC this year. Star Trek looks to be a huge focus at SDCC so it shouldn't be too much of a surprise that some of the original cast will be in attendance.
I'm excited to announce that I'll be at the San Diego @comic_con and @MCMComicCon in July! https://t.co/EF1kNOXwkI pic.twitter.com/qEFQLtZJpf

— Nichelle Nichols (@NichelleIsUhura) June 20, 2016
One month until SDCC! Here's our first exclusive, the Four Horsemen Salon shirt! Booth 1237 #SDCC #fullonsandiego pic.twitter.com/zN9Qqp9cJt

— pimptour (@pimptour) June 20, 2016
https://twitter.com/derek_charm/status/744953688322641920
Debuting at @Comic_Con – Meat Cake Bible from Dame Darcy! More debut books on the flog https://t.co/I2uVFSZVwL pic.twitter.com/OiIXsSaZzv

— Fantagraphics (@fantagraphics) June 20, 2016
Beau Greener gives us a sneak peak via Instagram at what is expected to be a figure from DKE that will be at SDCC.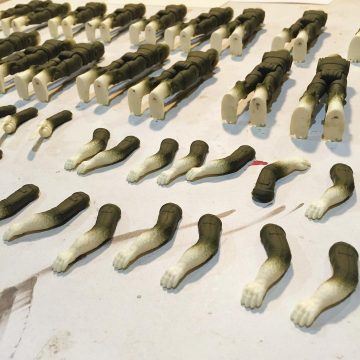 NEW POST: @squidkidsink "EC-Doh! Cooler" to debut at @SD_Comic_Con & #SDCC 2016!!! https://t.co/C9zGqqhc26 pic.twitter.com/YgdOrmWMMM

— SpankyStokes (@spankystokes) June 20, 2016
The Hollywood Reporter announced that they're partnering with Genius Brands International for a new online series, Stan Lee's Cosmic Crusaders. The first four episodes series, based on a concept by Lee and written by Deadpool co-creator Fabian Nicieza, will debut each day of San Diego Comic-Con via THR.com, and "will be presented in virtual reality, with smartphone VR viewers to be handed out at Comic-Con".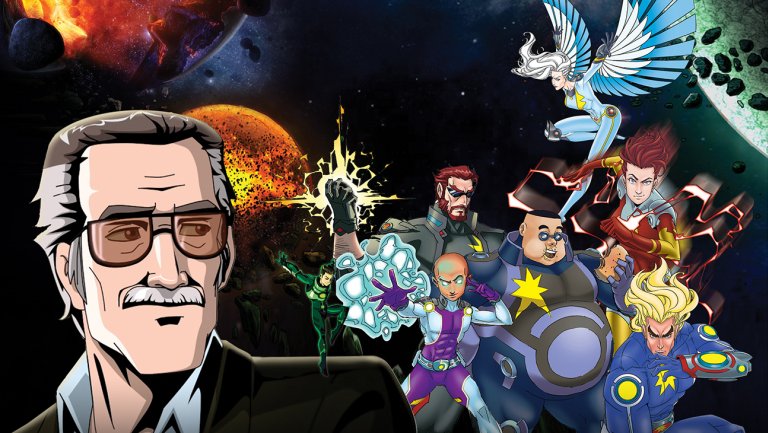 Anything we missed? Let us know in the comments, drop us a line or tweet us at @SD_Comic_Con.