There's been so much San Diego Comic-Con news this week: Guardians of the Galaxy is now confirmed for the convention, Funko started unveiling their Comic-Con exclusives, Mattel launched their exclusives pre-sale… And that barely scratches the surface.
Plus, then there's all the news in today's Under the Tents section, including several exclusives from Cardboard Spaceship, word on how to get on Marvel artist Gerardo Sandoval's commission list, news about Adrianna Curry, news about the Sails Pavilion, and more.
Here's a look at the news you might have missed:
Marvel comics artist Gerardo Sandoval, best known for his work on The New Avengers and Venom: Space Knight, is taking pre-commission orders for San Diego Comic-Con — so now is your chance to get a piece of original art from Sandoval. He'll be at Booth #CC-9 at the convention, but contact him now to get on his commission list.
I'll be in SDCC 2016, Please come to my booth CC9.. Pre-commissions open: https://t.co/yRVaSNaWDr pic.twitter.com/wDLxoJ3pbe

— Gerardo Sandoval (@SandovalBox) June 17, 2016
Munky King Toys will be re-releasing artist Kozyndan's 'Uprising', which features a giant wave of bunnies, at San Diego Comic-Con. We know a certain bunny of the pink variety who may want to check this out.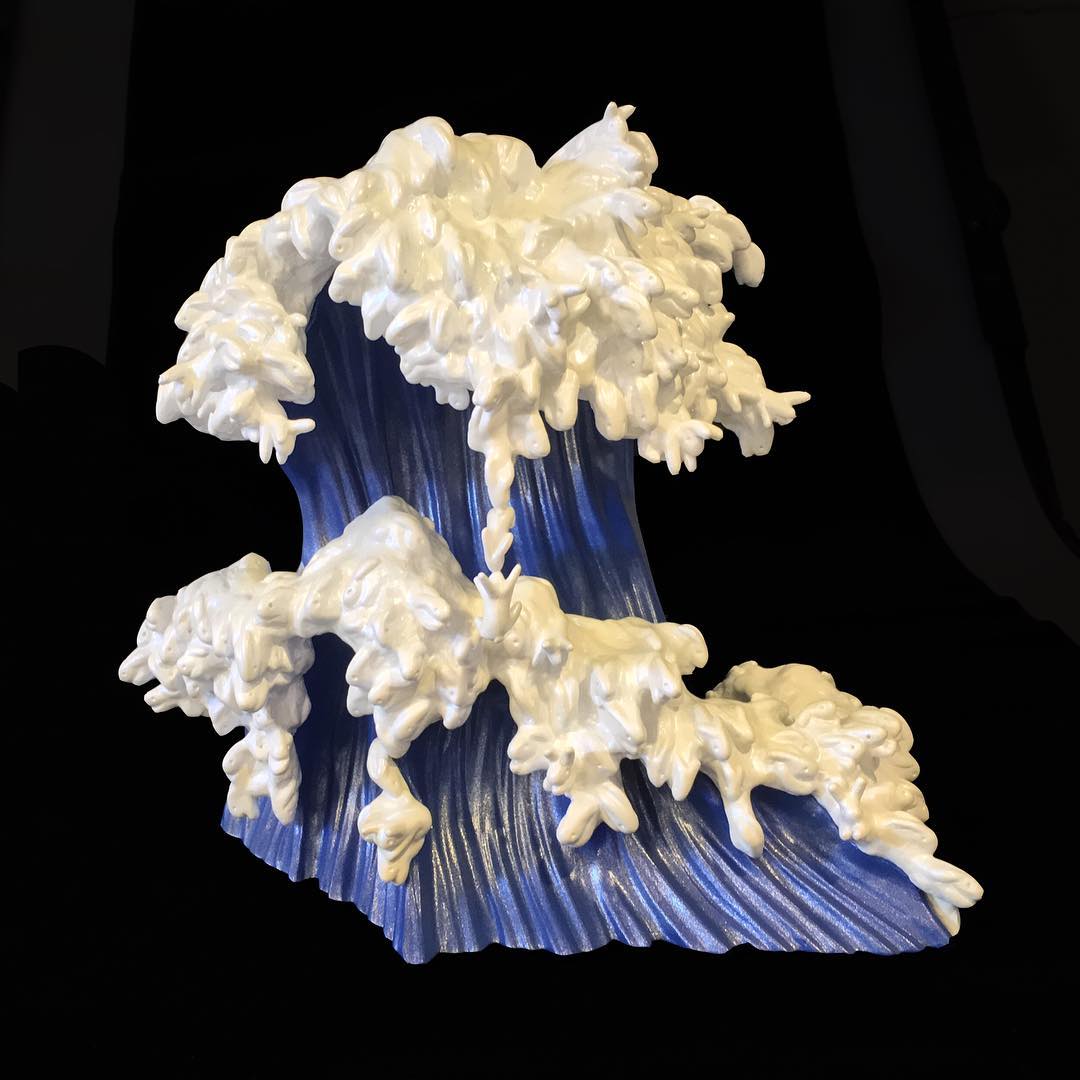 Cardboard Spaceship always bring unique, imaginative vinyl creations to the convention – and this year is no different. This year, they've got collaborations with everyone from Brandt Peters to Thimblestump Hollow. From Instagram, here's a look at this year's offerings:
Hellcat writer Kate Leth will be at San Diego Comic-Con on Friday-Sunday "doing things", but those things won't be panels.
https://twitter.com/kateleth/status/743481302431768576
Rob Salkowitz, the author of Comic-Con and the Business of Pop Culture, announced that he has a panel at this year's convention.
Sails Pavilion is about to get some much-needed loving. The San Diego Business Journal reports that the San Diego City Council approved plans to obtain a state loan of up to $25.5 million for repairs to the convention center, mostly focused on replacing the center's iconic roof structure. Also included in the plan are proposals to replace the concrete floor of Sails, install escalator moderinzers, cooling tower replacements, and replace the existing fire alarm system in the center's western building.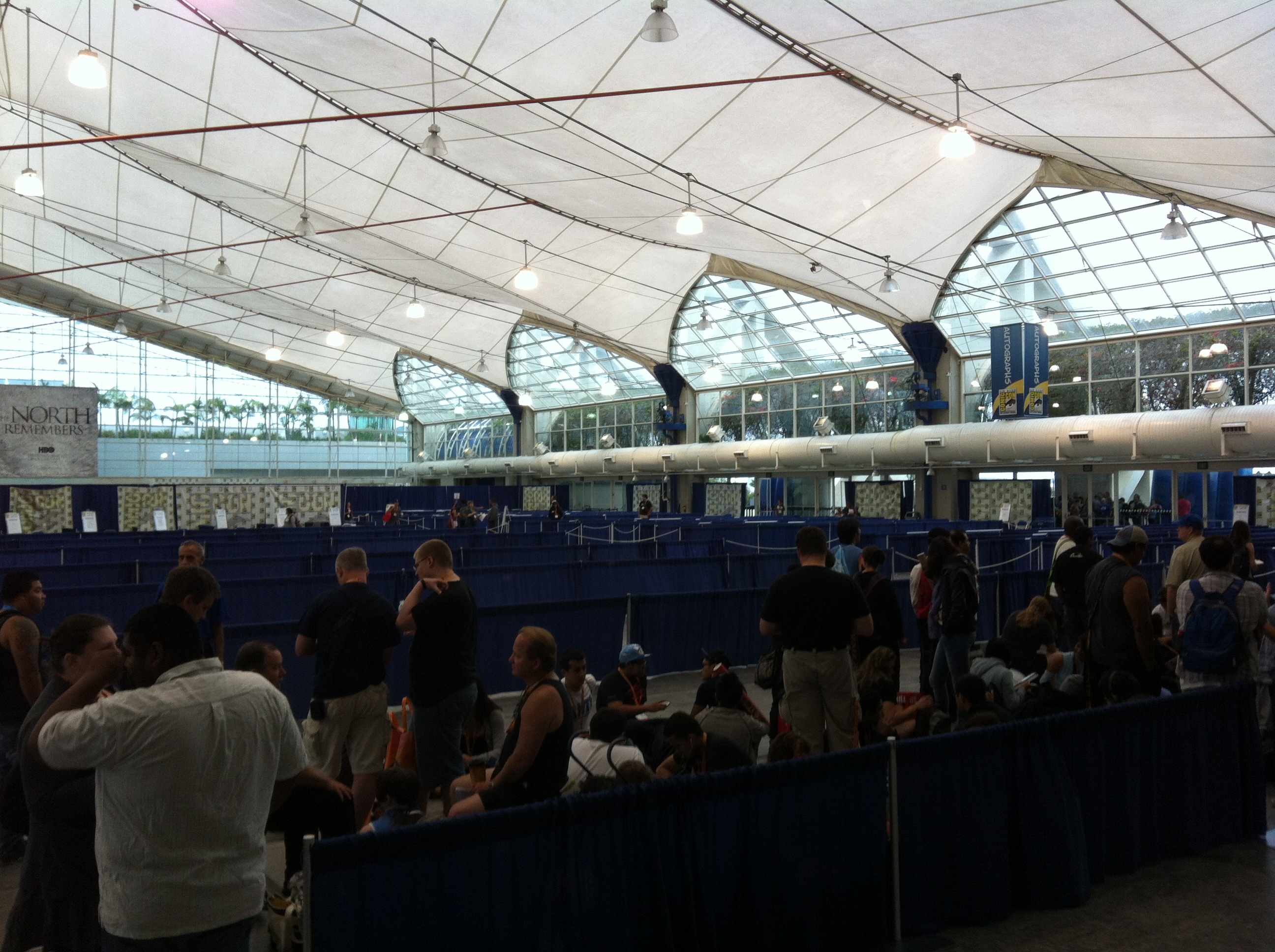 The Comic Creator Connection is returning to San Diego Comic-Con this year. If you're a comic writer or artist, looking to find your partner in crime in the world of making comics, then stop by on either Friday, July 22 from 7PM to 9PM or Sunday, July 24 from 12PM-2PM, at the Santa Rosa Room i the Marriott Marquis and Marina. Writers and artists will be able to sit down and meet each other in a neutral environment in 5-minute one-on-one sessions. On-site registration will take place, and you can find more information on Comic-Con International's site.
Looks like the odds are high that actress and host Adrianne Curry will be signing autographs in Sails at San Diego Comic-Con this year. She tweeted a teaser, though did not that it wasn't confirmed yet.
https://twitter.com/AdrianneCurry/status/743498052384677889
Wondering when and where to find news on NECA's next round of Heroes of the Storm figures? Look no further than SDCC, according to a tweet.
— NECA (@NECA_TOYS) June 16, 2016
Famous Monters, the sci-fi and horror pop culture fanzine created by Forrest J. Ackerman in 1958, revealed a look at their San Diego Comic-Con exclusive cover, which features Uncle Forry by artist Paul Wee.
Behold! Your first look at our @Comic_Con exclusive cover of @FMoF #287, featuring Uncle Forry by artist Paul Wee! pic.twitter.com/69NZUDWfVw

— Famous Monsters (@FamousMonsters) June 16, 2016
Popping into your collection at #SDCC! #iCollectatEE pic.twitter.com/IMTA5RETZv

— Entertainment Earth (@EntEarth) June 16, 2016
Coming 6/21/16… #SDCC #iCollectatEE pic.twitter.com/gzZEhaU0TU

— Entertainment Earth (@EntEarth) June 16, 2016
Artist Ben Lee will be holding a scavenger hunt at San Diego Comic-Con this year, where he'll be hiding sketches of fan-favorite characters around the con along with a copy of his comic Lost in the Middle. You can find more information on his blog about how to follow along.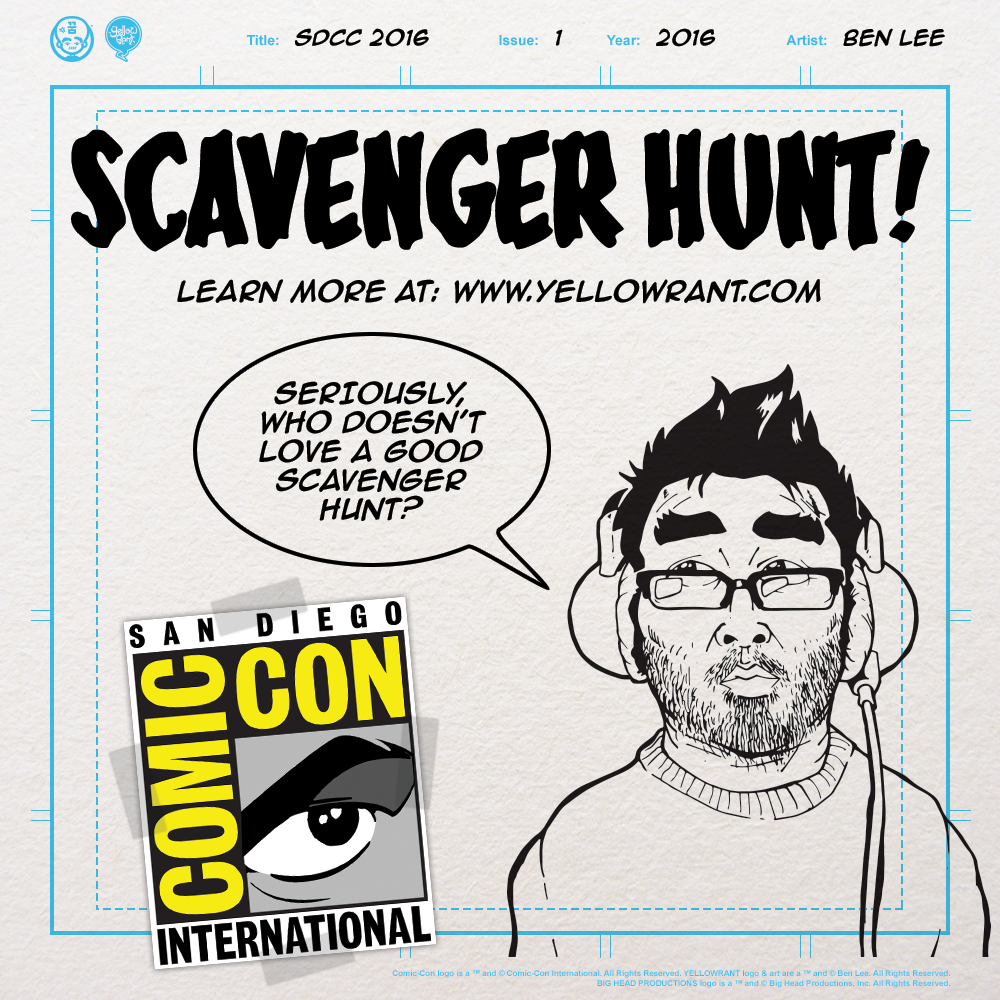 https://twitter.com/ciarahanna20/status/743561818040213505
Actor Steven C. Parker announced on Twitter that he has a new project in the works, which will be revealed at the con.
New project in the works. We'll be announcing it at an event during #SanDiego #comiccon #excited @stevenb29 @erinstegeman @NotoriACE

— Steven Christopher Parker (@ItsStevenParker) June 16, 2016
https://twitter.com/IvanBrandon/status/743610092151504900
Loot Crate teased that attendees should "stay tuned for updates" about plans for a San Diego Comic-Con exclusive box of nerdy goodies this year.
We haven't made any #SDCC announcements yet, but stay tuned for updates! 🙂

— Loot Crate (@lootcrate) June 17, 2016
Joe Kelly, the co-creator of Ben 10 and Gen. Rex, will be signing autographs at Image Comics, and will also "perhaps" be around for a panel or two.
I'll be at #SDCC2016 for a few signings at @ImageComics and perhaps a panel or two.

— Joe Kelly (@thatJoeKelly) June 15, 2016
If you're in San Diego before the convention and want to get a kickstart on the festivities, you can check out Villain Fest on July 16, taking place from 12PM-5PM at the Mercado Del Barrio in Barrio Logan. Here, attendees will "have the chance to play comic themed games, enter cosplay contests, create free arts and crafts, visiting our numerous vendor and artist booths, see a Lowrider Police car provided by SDPD, enjoy villains tunes, those 17& under will receive free comic books(while supplies last), craft beer by Iron Fist Brewing for 21+ and so much more". You can find more information on Facebook.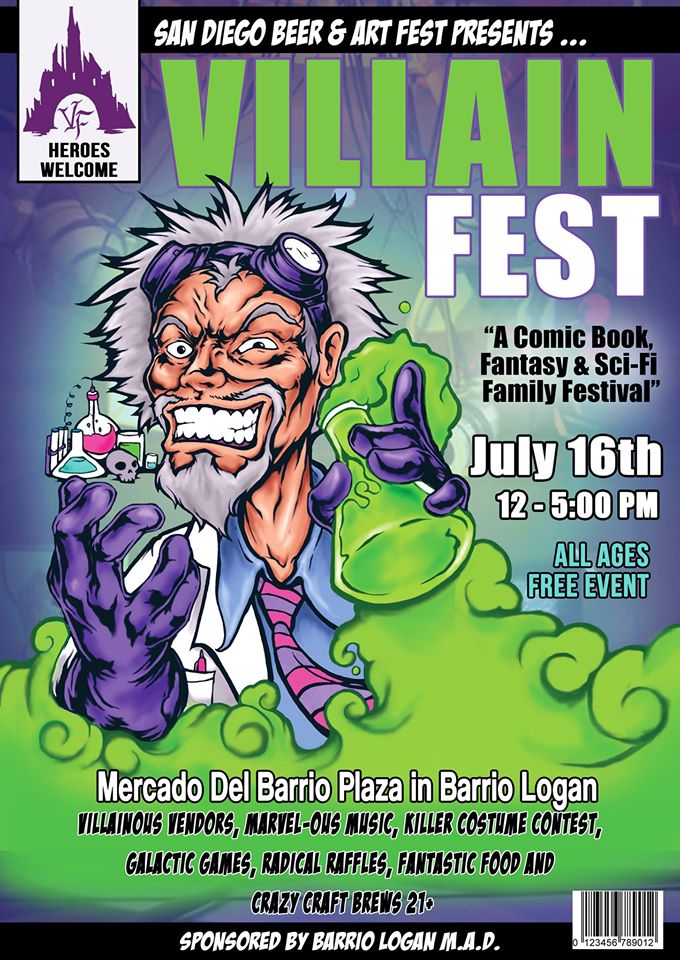 Derek Heid will be presenting one of the panels during the Comics Arts Conference this year, focusing on the potential usage of Matt Fraction and David Aja's Hawkeye #11: Pizza is My Business, to discuss the ambiguity of language, sign, and semiotics. The panel will take place on Friday at 12PM.
@iWillStayMighty Wander's been cancelled so we won't be at Comic Con this year. Sorry.

— Craig McCracken (@CrackMcCraigen) April 27, 2016
Steven Jackson Games will be present at SDCC according to their forums. The company will be celebrating the 15th anniversary of Munkins at the con with many of the artists presents and tournaments being held.
The awesome folks at Symbiote Studios is giving you the chance to win a prize at their booth which is number #5636. All you have to do according to their tweet is battle this awesome guy in Rock, Paper, Scissor!
#SDCC2016 Battle @Catnipbravo at booth 5636 in Rock, Paper, Scissor. Everyone wins! Thousands of prizes each day. pic.twitter.com/zYRlN6ktdo

— Symbiote Studios® | Toy Manufacturer (@symbiotestudios) June 17, 2016
Anything we missed? Let us know in the comments, drop us a line or tweet us at @SD_Comic_Con.