You're going to need to wash your hands after reading today's edition of Under the Tents — as we bring you, totally not on purpose, the Poop Edition of UTT. Which isn't to say that it's all about poop, though – there's also news of non-poop things, like a LEGO statue,
Here's a look at the news you might have missed:
Furry Feline Creatives returns to San Diego Comic-Con 2016 with a crossover between their brands "Purridge & Friends" and "I Heart Poop Culture" to create Purridge Litterbox, available at Booth #5149. Yes, it's exactly what it looks like. The item is 100% handmade, and you can pre-order online now for $45.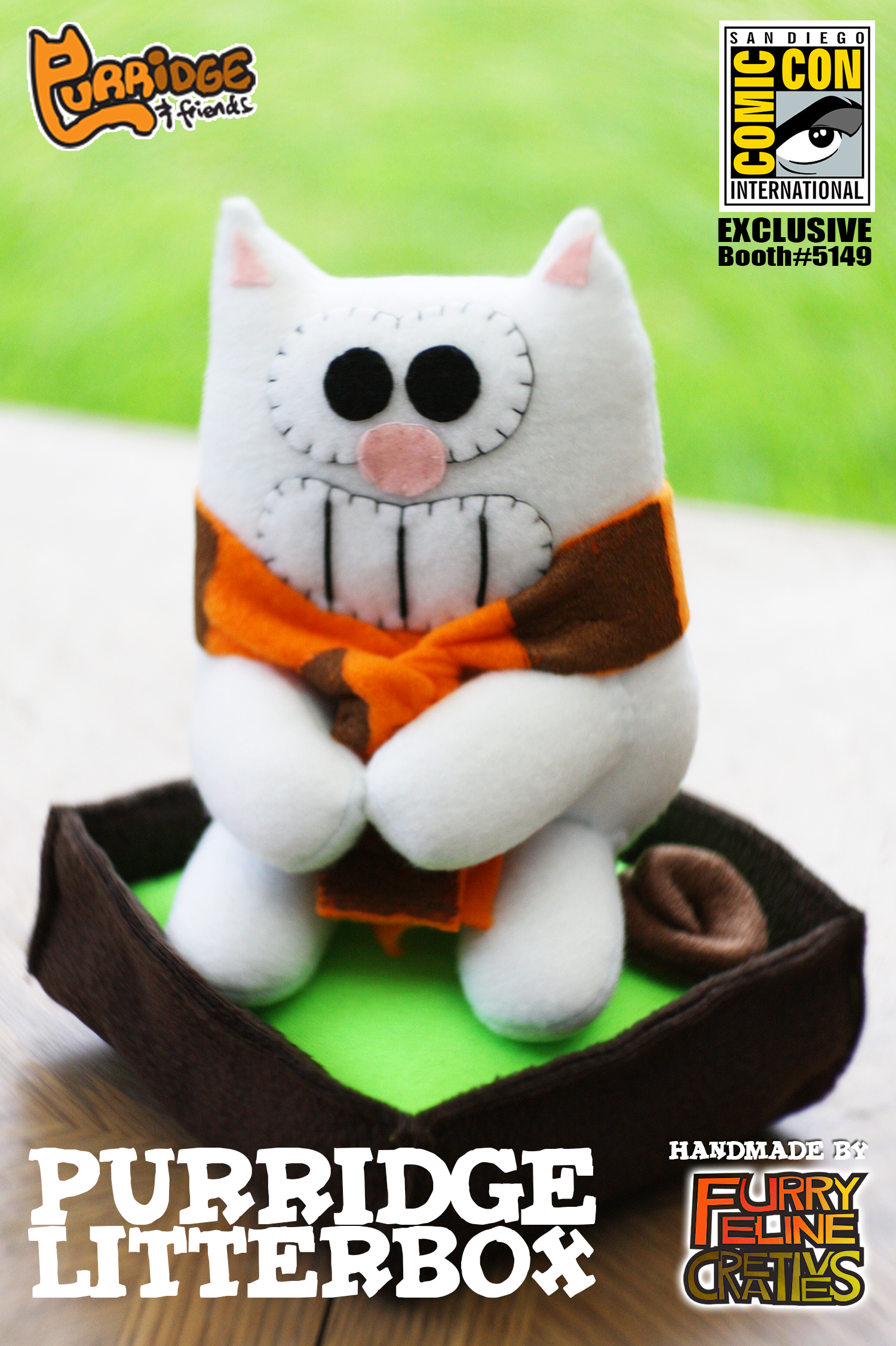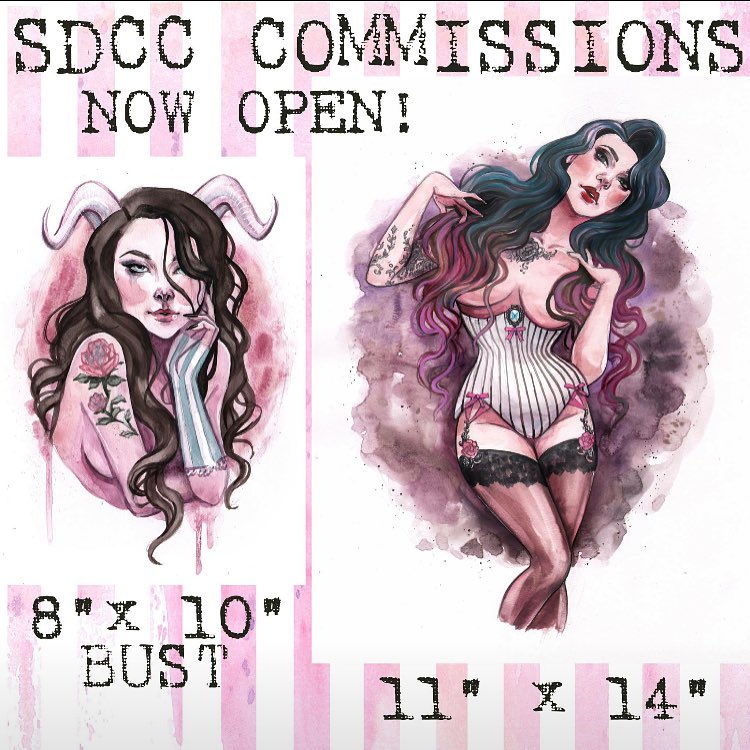 …guess who will be at SDCC, this year?#SDCC2016 #idwpublishing#RomTheSpaceknight pic.twitter.com/H0bSpohPFe

— David Messina (@Da_Mess) June 27, 2016
While 20th Century Fox may be sitting out San Diego Comic-Con, you can still get some Assassin's Creed fan action going on at the con. Voice actors for the video game franchise Paul Roger Amos and Victoria Akin will be signing autographs at the Holzheimer's Booth #3745 on Thursday, July 21 – Friday, July 22.
This will be one hell of a fun comic con to attend! Go see @PaulRogerAmos and @VictoriaAtkin at San Diego Comic Con! pic.twitter.com/MsSuwdAdJj

— Amos Army (@AmosArmy666) June 27, 2016
Josh Warner showed of a print from HCE which will be available at his Small Press Table L-09.
One of several prints available from HCE in #smallpress at #sdcc homage to Frank Miller pic.twitter.com/cO6SZFdm0g

— J. Lynn Warner (@josh_L_warner) June 27, 2016
Did you love the Cardboard Spaceship San Diego Comic-Con exclusives we showed you the other day? Well, good news — you can pre-order them now for pick-up at SDCC at Booth #5638. Brandt Peter's Night King runs $58, while the Gadabout & Huskyshuffler is $30, and the Thimblestump Hollow blind boxes run $12 each.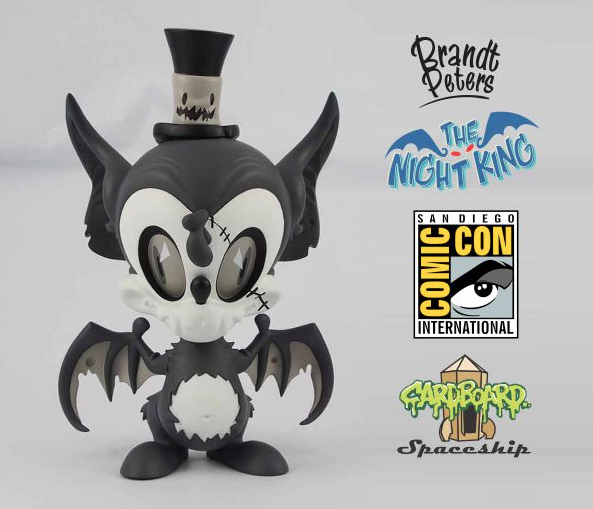 She will there…. https://t.co/anI9PDmA5W

— David Ozer (@davidozer) June 27, 2016
https://twitter.com/stevenlovesBoA/status/747515125607727104
In other news!!

Looking forward to seeing everyone at SDCC this year. We'll see you in Ballroom 20 at 3.30! Its #SupergirlCW time.

— David Harewood (@DavidHarewood) June 27, 2016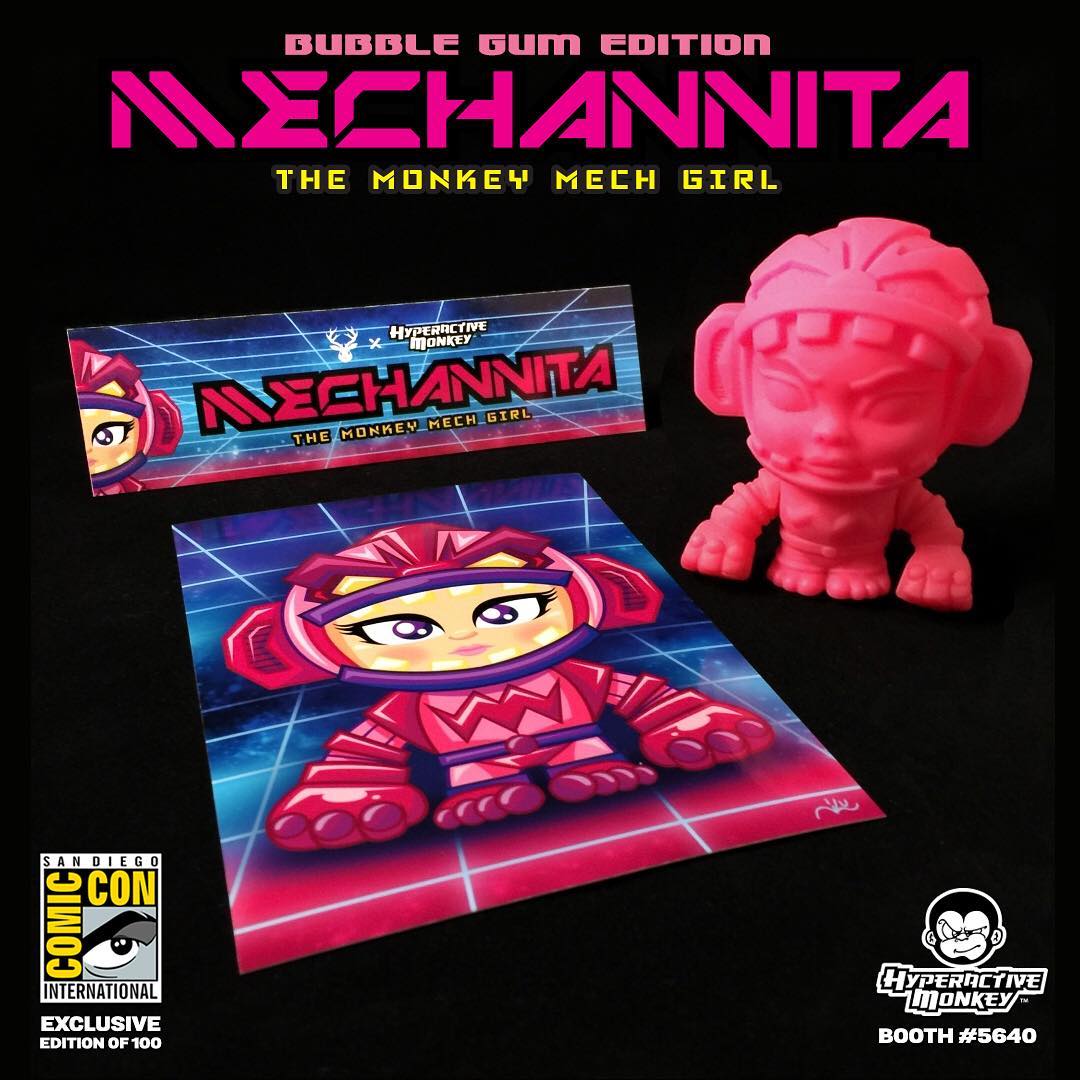 Looks like you'll be able to find Conan O'Brien both inside and outside the convention center on Friday, July 22, as the Team Coco Twitter account revealed that he'll be on the 2PM panel for People of Earth, which he's producing.
ATTN #SDCC: Watch @TBSNetwork's new #Conan-produced show #PeopleOfEarth WITH Conan! July 22 @ 2PM https://t.co/7quXB7YpL6 #WBSDCC

— Team Coco (@TeamCoco) June 27, 2016
Excited to announce that I'll be attending @Comic_Con this year

— 𝔸𝕟𝕕𝕣𝕖𝕒 𝕃𝕚𝕓𝕞𝕒𝕟 (@AndreaLibman) June 27, 2016
Looks likely that we're getting an Autobots panel! Actor Mitchell Whitfield asked fans on Twitter how they would feel about the series heading down to Comic-Con, and also mentioned fellow actors Will Friedle, Khary Payton, and Darren Criss.
#TransformersRID fans…how would you feel about some Autobots heading down to #SDCC this year?
@willfriedle @kharypayton @DarrenCriss

— Mitchell Whitfield (@m_whitfield) June 28, 2016
We promised that this edition of Under the Tents was bringing the poop news, didn't we? Well, Bored Inc. has created 100 handmade Harry Pooper plush figures which will be headed to Booth #609.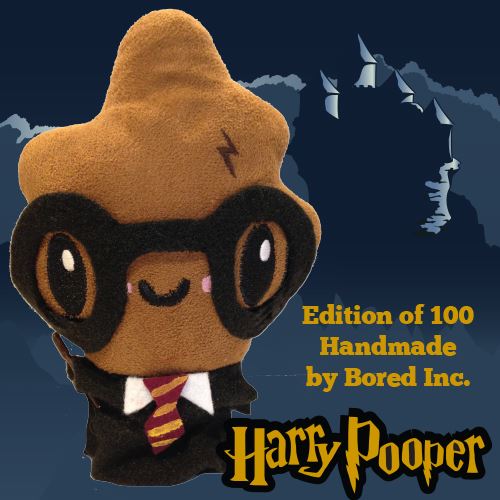 Dustin Nguyen, comic book artist and co-creator of Descender posted on Twitter that he will be raffling off original 2″x4″ pieces of art at his Artist Alley table for $1 a ticket.  More details to come.
https://twitter.com/duss005/status/747554038556745728
Actress Genesis Rodriguez tweeted that she will be attending the SDCC panel for her new show Time After Time on Saturday, July 23rd at 8:20pm.
Hi guys!Time After Time's SDCC panel will begin at 8:20 PM on Saturday, July 23rd in Rm. 6BCF. Hope 2 see u there! Tell ur friends😘 #WBSDCC

— GENESIS RODRIGUEZ (@genirodriguez) June 27, 2016
Eisner and Harvey award-winning artist and writer MC Rantz Hosley posted on Twitter that he has 3 more spots open for commissions before San Diego Comic-Con.
Hey kids! I have THREE slots open for commissions/assignments before SDCC madness. If you want art/logo/design, holler! rantz@bauwauhaus.com

— Rantz A. Hoseley 🌻 (@MysteryCr8tve) June 28, 2016
This morning, IGN revealed a LEGO statue of Jay Walker, a character from the Ninjago: Master of Spinjitzu TV Series, which will be displayed on the show floor.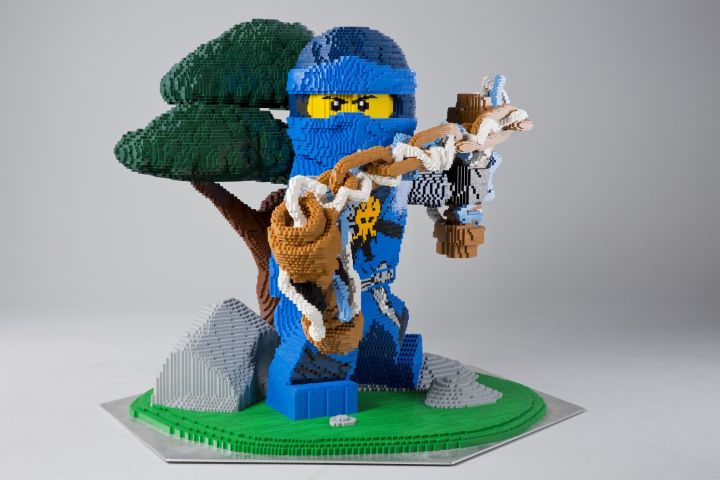 Hi Dave, thank you so much, glad you're enjoying the show! Don't think I'll be at SDCC but if that changes I'll let you know.

— Poppy Drayton (@PoppyDrayton) June 28, 2016
Anything we missed? Let us know in the comments, drop us a line or tweet us at @SD_Comic_Con.