Welcome to another edition of Under the Tents! Today's article is jam packed with lots of news regarding panels, booths, and prints. Not enough? How about a chance to hang out with cats while sipping coffee or a series of ROM comics to collect at SDCC?
Here's a look at the news you might have missed:
Panel announcements are coming in from all over the place! The latest is for the action/comedy film Terrordactyl. According to a tweet from the film's Twitter acccount, they will be holding a panel on Saturday, July 23 at 1 PM. No room location yet but we will keep you updated!
https://twitter.com/TdactylFilm/status/738121232315383809
Artist pattymcpancakes revealed her latest SDCC print on Instagram. A post containing a reveal video shows an X-Files print you can find at her table BB-11 at SDCC this year. Get one before they mysteriously vanish.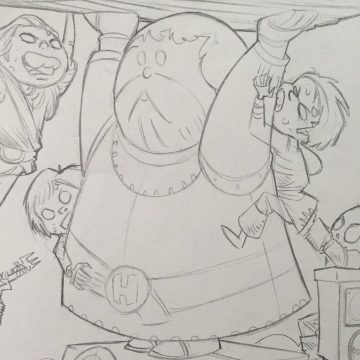 In more news from Patrick Ballesteros, his pre-commission list is now open! According to his post on Instagram, you can email Patrick to get on the list which fills up quickly. Word of advice, get on it before our Editor-In-Chief takes all the spots!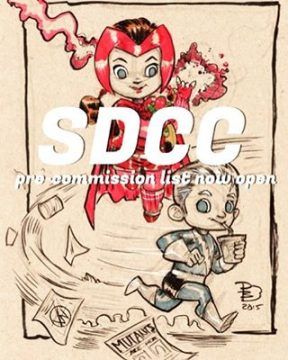 One more Patrick Ballesteros news piece for you guys as his second Civil War print featuring Team Iron Man has been revealed via Instagram. The two Civil War prints will be available at SDCC.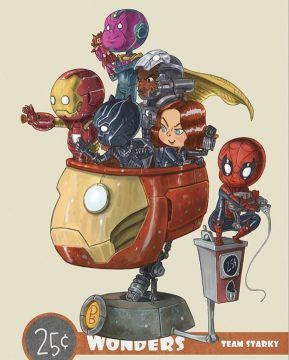 Trading card company Topps will be at SDCC according to a recent tweet. If you find yourself at Star Wars Celebration or NYCC, they'll be there as well. Could we see some Star Wars related stuff at the Topps booth? Check back you must.
Yes, to all

— Topps (@Topps) June 6, 2016
Celebrity autograph gurus, Coolwaters Productions LLC, have SDCC listed on their appearances page of their website. The guests they will be bringing with them to San Diego is still TBD but they have worked with names such as Billy Dee Williams and Margot Kidder in the past.
Writer Pat Shand, who has worked on titles such as Iron Man and Van Helsing, will be at SDCC! Pat confirmed a signing at the Zenescope booth in a recent tweet.
https://twitter.com/PatShand/status/739189070685933569
The Moon Minis will have a presence at SDCC according to a recent on post on Instagram. The post gives us a look at the newest booking being released at SDCC. Stop by booth N11 to meet creator and author of the book Niall Westerfield as well!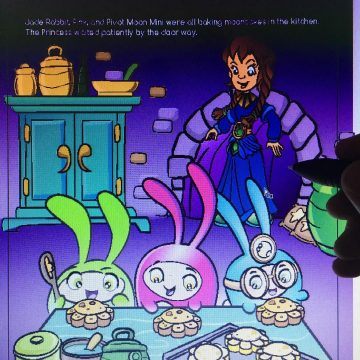 Heidi Tandy's 8th annual Harry Potter fandom panel returns to SDCC, as we reported previously, but they're looking for fanart, photos, or short videos of cosplayers to include in their panel video. You can find all the details on tumblr.
Hey Mustache! The Impractial Jokers will be returning to SDCC! A recent tweet from one of the Jokers, Brian Quinn, reveals they apparently have a lot planned for San Diego this year — which, based on previous years, likely means panels, offsites, and more.
https://twitter.com/BQQuinn/status/739466141555425280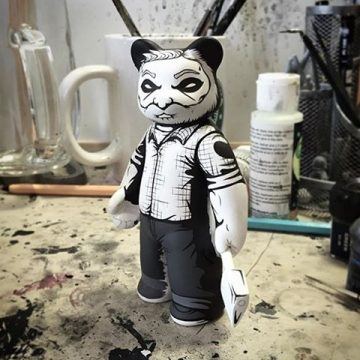 File this under "bummer", but according to a recent article on Nerdist, Thrilling Adventure Hour is hitting the road during SDCC this year. They will be performing in Brooklyn on July 23, meaning the chances of the show returning to San Diego for another offsite or a panel? Not looking great.
IDW Publishing is releasing several connecting covers of the comic ROM for SDCC. A recent tweet from Nick Pitarra shows off the awesome looking art all put together.
ROM connecting cover for #SDCC @IDWPublishing … colors by @MichaelGarland. pic.twitter.com/VycOpi5ISc

— PITARRA (@NickPitarra) June 6, 2016
Want to know the best way to de-stress after a long day at SDCC? How about spending 30 minutes with cats and coffee? The Cat Cafe Coffee and Kitties Comic-Con Special currently has tickets on sale for their offsite event for $15 at The Cat Cafe. The event runs Thursday – Sunday of SDCC. Meow!
Author and comic book writer Chuck Wendig has confirmed he will be at SDCC. The author recently tweeted out that he will indeed be at SDCC and you should stop by to say hi, even if that means using teleportation.
Looks like I'll be at both SDCC and NYCC this year so yay hey come say hi. If you're there. If not, LEARN TELEPORTATION AND SAY HI ANYWAY.

— Chuck Wendig (@ChuckWendig) June 7, 2016
Anything we missed? Let us know in the comments, drop us a line or tweet us at @SD_Comic_Con.