We have so much Comic-Con news that we had to cut this segment short — so look for part two in the morning! But in tonight's edition, we've got news on Mouse Guard, panel announcements, Uglydoll exclusives, Star Trek Beyond premiere tickets (though not the information 99.9% of you want), a Tom Whalen print, and much more.
Here's a look at the news you might have missed:
Vampire Emmy and Iron Man writer Pat Shand revealed on Twitter that he'll be at San Diego Comic-Con, signing autographs at Zenescope and "maybe elsewhere".
https://twitter.com/PatShand/status/739189070685933569
LEGO artist Dan Veesenmeyer showed off a Star Wars: A New Hope 11×17 piece of original art that will be available at Comic-Con.
Digital sketch layout for my Lego Star Wars Ep4 11×17 orig art that will be avail at SDCC. Will ink and add Copics. pic.twitter.com/wEhCsOn90j

— Dan Veesenmeyer (@dveese) June 7, 2016
Mouse Guard creator David Petersen is once again bringing a limited edition 11×11 print to San Diego Comic-Con (as well as other conventions) this summer. This year's print, Juniper, features a mouse harvesting juniper berries as a northern pygmy owl watches. You can also order the print on his website.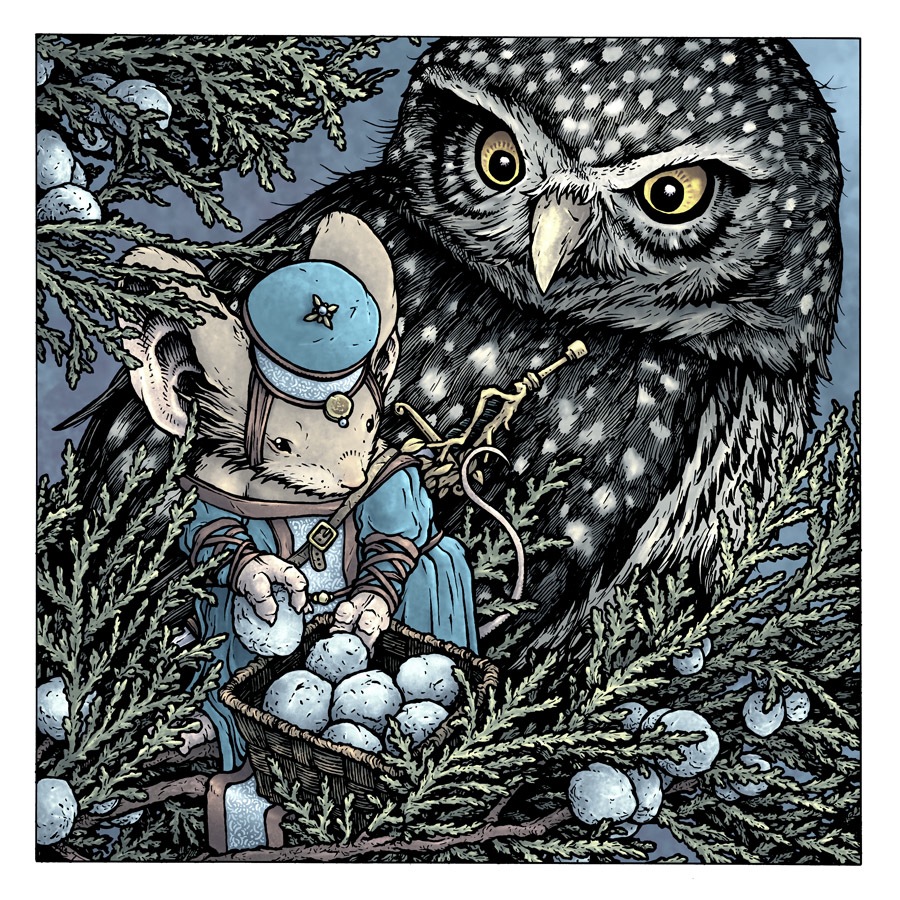 It's looking likely that I will be attending SDCC this year.
Be great to see so many of you on the other side of the world again 🙂

— Tom Taylor (@TomTaylorMade) June 7, 2016
Actress Julie Rei Goldstein announced she will be both attending SDCC and on the "Transgender in Media" panel on Friday, July 22, this year.
https://twitter.com/JulieRei/status/740241033171062784
Were you at the Star Trek Beyond event last month and didn't make it inside for the presentation? Paramount is making it right for those fans as Trek Core has the details on how they plan on doing that: Paramount has the information of the fans who didn't get in and are sending swag bags that include tickets to the world premier of Star Trek Beyond at SDCC. Meanwhile, the rest of us stare longingly at our dance cards, waiting for the pretty Vulcan to ask us to the dance already.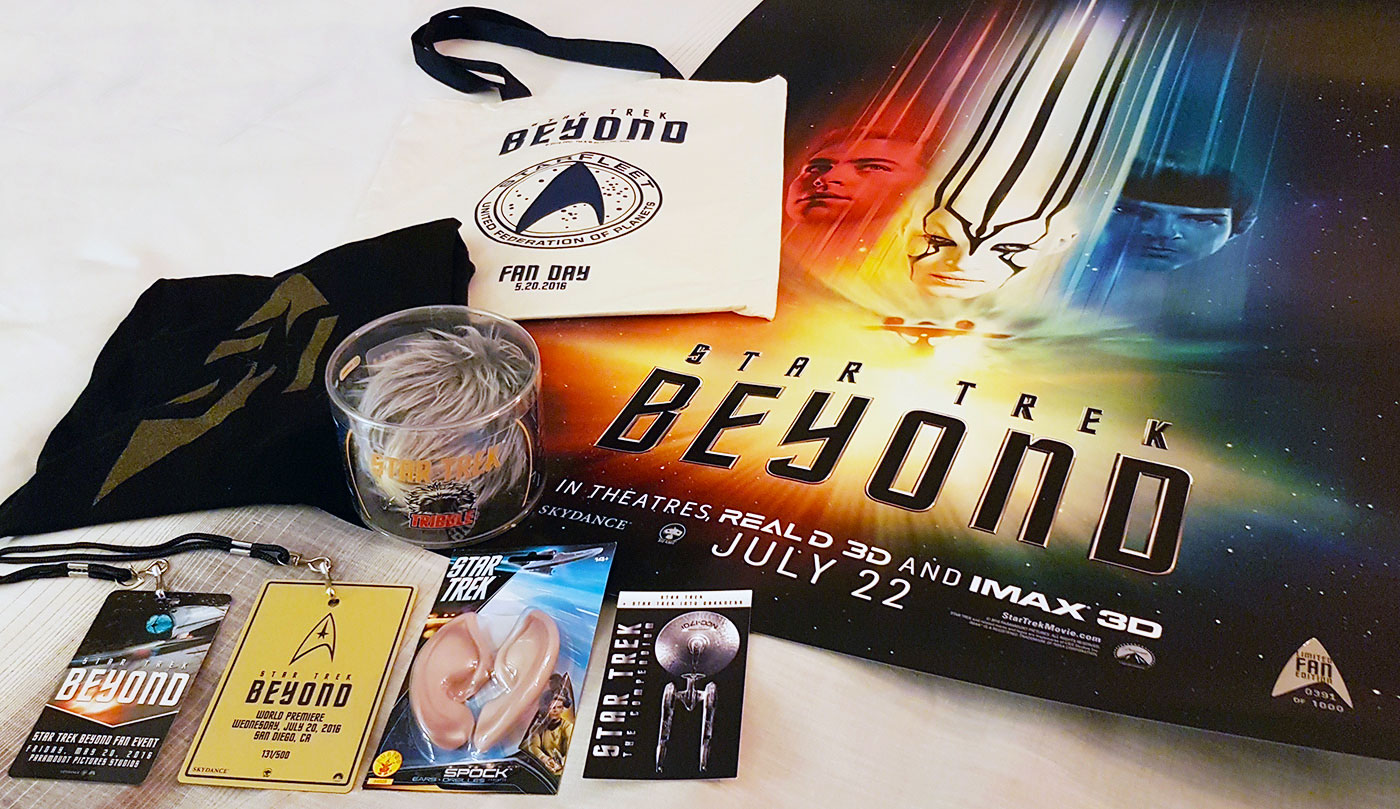 Fans of the original Jungle Book animated movie should be excited for this next piece of news. Artist Tom Whalen did a print for The Jungle Book for Cyclops Prints a few months ago (you can see the original on his Instagram account), but according to a tweet from Cyclops Prints, there will be an SDCC exclusive variant of the print that hasn't been revealed yet.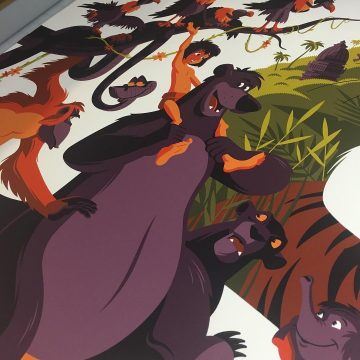 Yes, at SDCC 2016 Booth #2643 with @gallerynucleus on Saturday July 23rd only. https://t.co/sPSZoCNo2V

— Cyclops Print Works (@CyclopsPrints) June 7, 2016
Comic artist David Lloyd, best known as the illustrator of V for Vendetta, revealed on Facebook that to celebrate the 10th anniversary of Vendetta, he'll be signing and sketching at the convention at Booth #1907.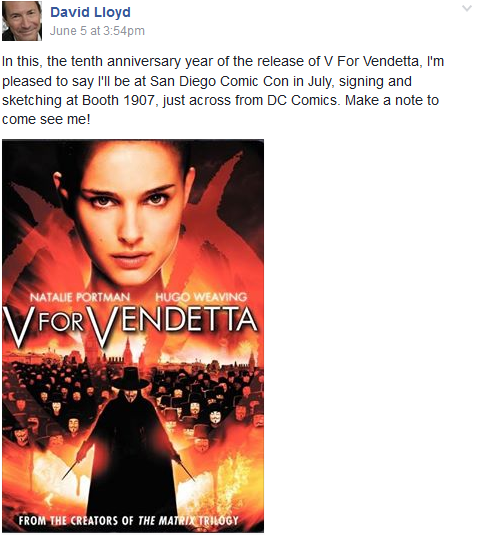 Artist John Bell showed off a teaser of the New Plain Old Ape DKE release headed for San Diego Comic-Con. The figure will be 3.75″ and fully magnet articulated to easily swap parts. It will be a limited edition of 25.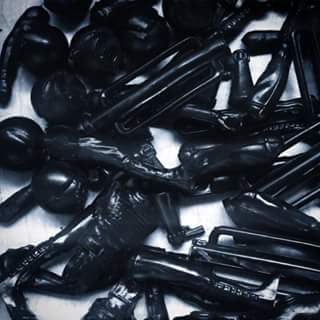 Looks like we're getting another LARP panel this year! Aaron Vanek, moderator of last year's LARP Hits the Big Time panel, returns to host another LARP panel this year, called All About Live Action Role Playing: Where It Is, Where It Is Going. Panelists include Mark Mensch, Cheyenne Rain, Kristin Brumley, Ford Ivey, Charles Conley, and Dave Barrett.
We could all use a little more theatre in our lives. Or a lot more theatre. The Turning Tydes Theatre Company is bringing two shows — Les Midge: An Unexpected Journey of Hobbit Proportions (a mash-up of Les Mis and Lord of the Rings), and The Phantom of the Empire: Return of the Opera (a mash-up of Star Wars and Phantom of the Opera) — to San Diego Comic-Con. They'll be performed July 21-24 at The Geoffrey Off Broadway — part of Spreckles Theatre — but no details on tickets have been announced yet.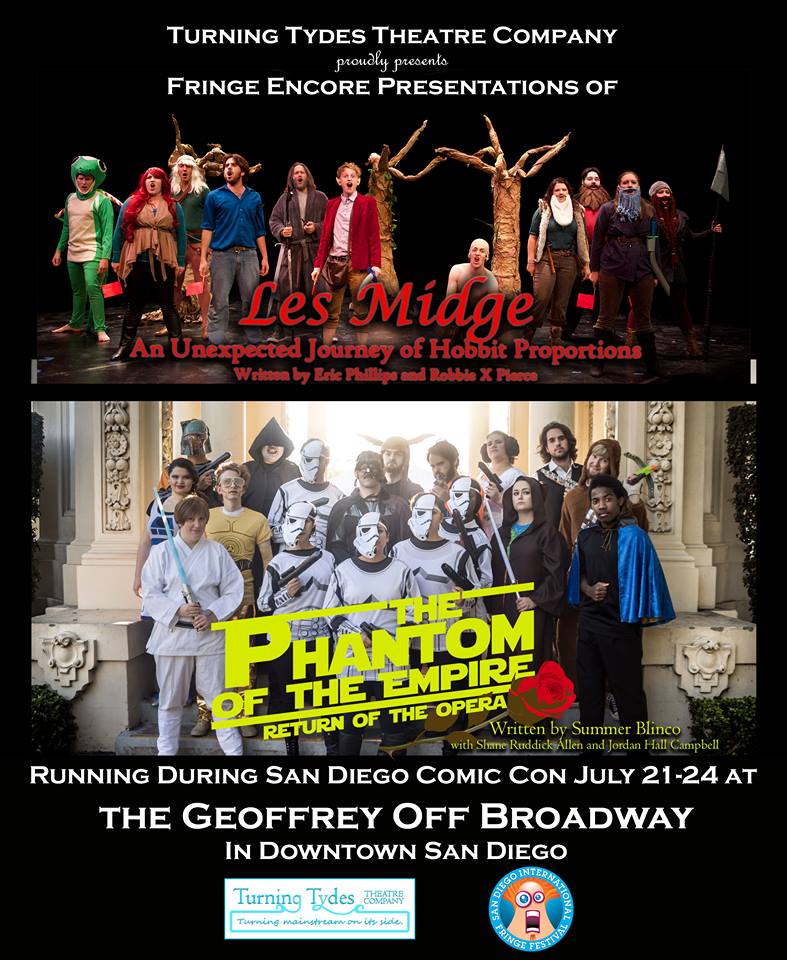 Artist Camilla Derrico showed off some new t-shirt designs that will be debuting at SDCC 2016.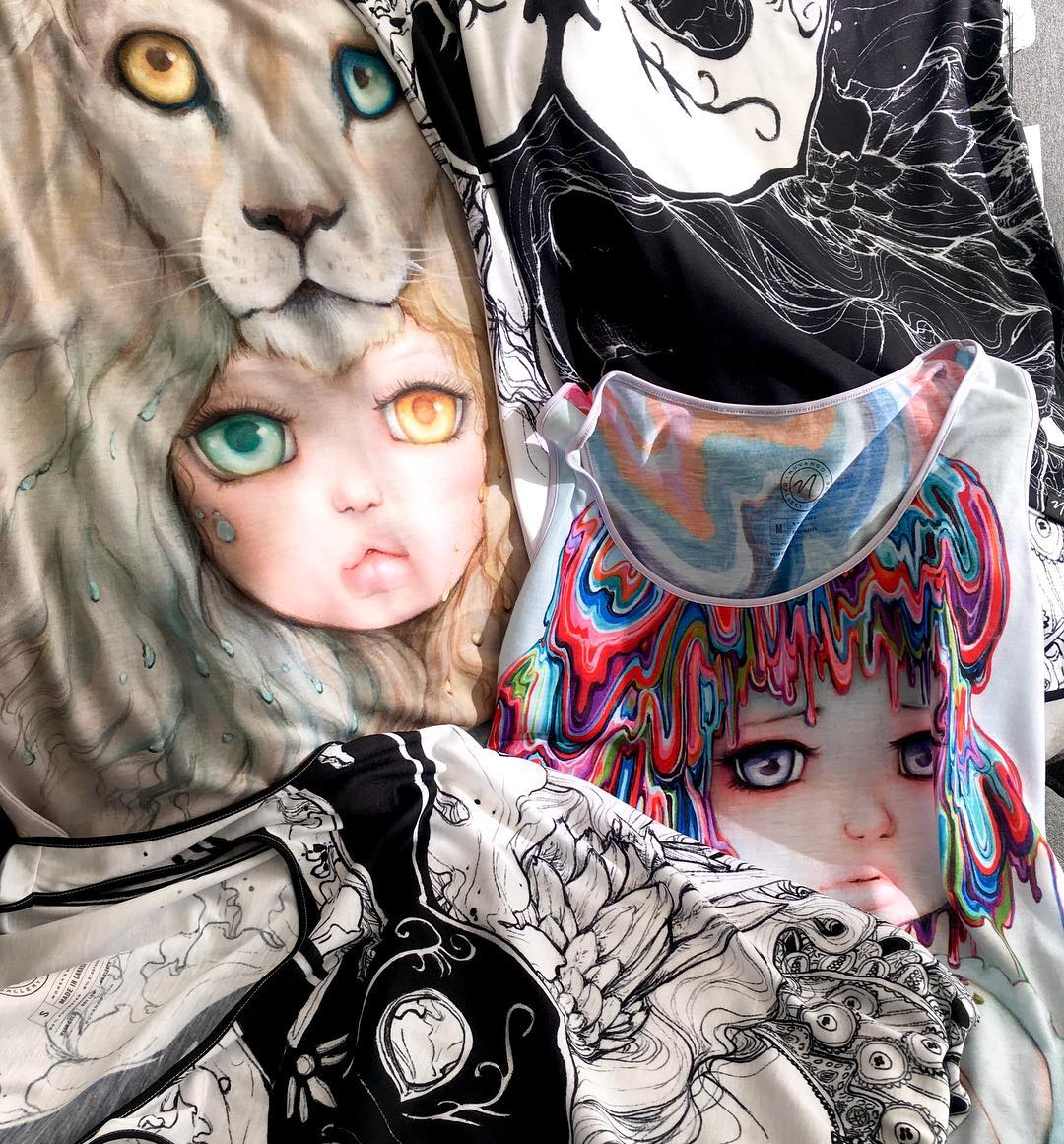 If you're interested in getting a private signing with J. Scott Campbell, Iconic Inks is hosting a CGC Signature Series at SDCC. You can find information about how to get in on the event on Instagram.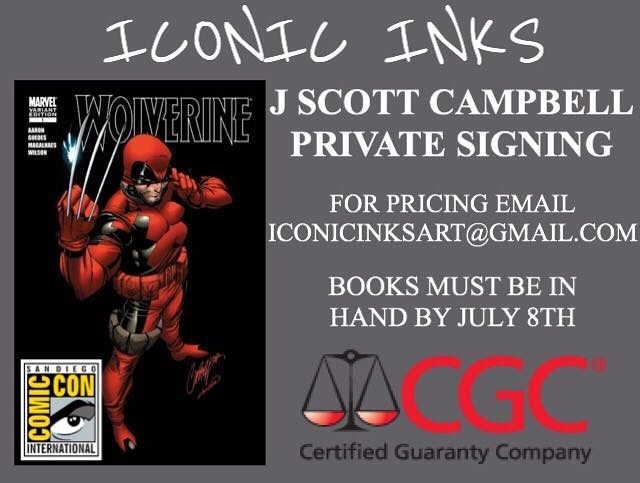 Although we've shown off a few of Uglydoll's San Diego Comic-Con exclusives for this year (which all appear to be a Sanrio mash-up, even if we can't figure out who the yellow guy is supposed to be!), the company posted a better look at the collection on Instagram.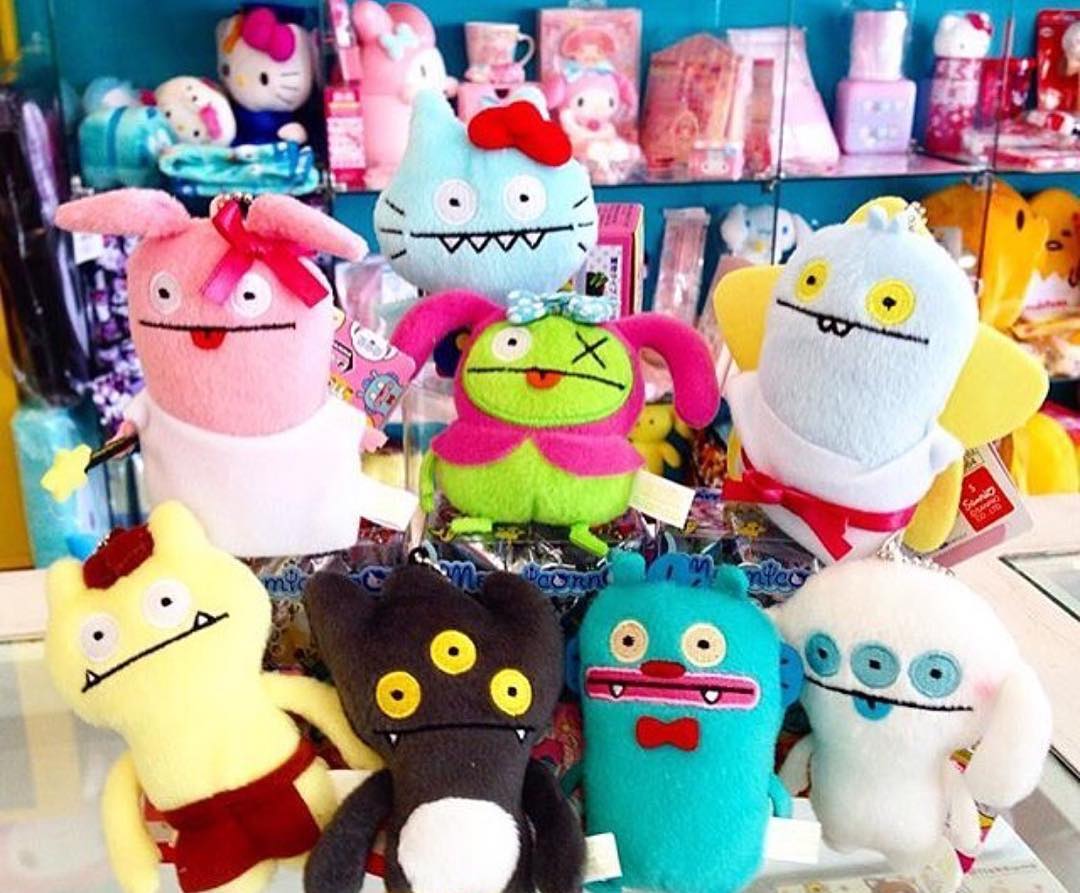 We're only a few days away from our friends at The Ninjabot unveiling this year's San Diego Comic-Con exclusives! Plus, we've got some more information coming at you on Monday, June 13, about what else you can expect at their booth. They'll also be opening their commission list on Friday, July 1 at 10AM PT — and as the owner of two of their commissions, I can promise you, they're worth every penny.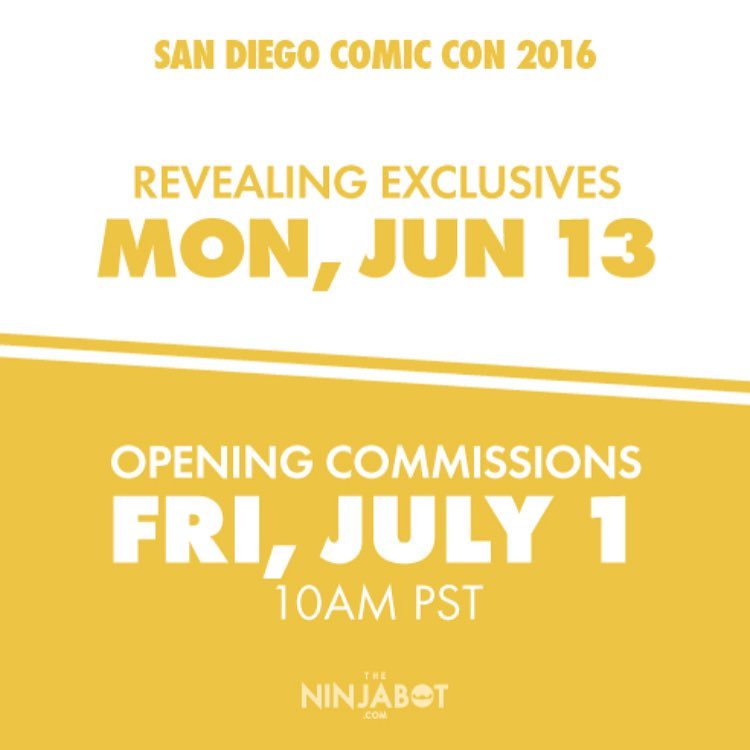 Anything we missed? Let us know in the comments, drop us a line or tweet us at @SD_Comic_Con.