This was a weird year at San Diego Comic-Con. Don't get us wrong – we had an amazing time, but everything definitely felt like it was a transition period, like we were seeing the start of things to come further down the line. For better and for worse, this year saw a lot of changes at the convention. So let's take a look at five things and companies that got it very right at the convention, and five that didn't.
5 Winners of San Diego Comic-Con 2016
1. Panels
Outside of Hall H on Friday and Saturday and a handful of exceptions (looking at you, American Gods and Animaniacs), panels were practically almost always a walk-in or easy to get into with just a short wait this year. In a year that featured some amazing panels on everything from TV (Mr. Robot, Once Upon a Time, the CW DC block, Orphan Black, Vikings, Marvel's Luke Cage), video games (Gears of War 4, Call of Duty, Warcraft), comics (panels from Marvel, DC, Dark Horse, BOOM!, and so much more), and everything in between (Peanuts, the Star Wars toy panels, and more) – this was great news. Thursday and Sunday Hall H were also basically walk-ins as we predicted. Sure, that meant the show floor was a bit of a mess those two days, but for those of us who enjoy sitting and hearing interesting content? San Diego Comic-Con 2016 was a win.
2. Diversity of Offsites & Parties
A few offsites scaled back their presence this year (like the Petco Interactive Zone), but for the most part, there seemed to be offsites and parties popping up left and right, giving attendees and folks around the area plenty to see and do outside of the convention center. Conan and Nerd HQ continue to be the best of the bunch and the hottest tickets in town (and more on those later this week), but Entertainment Weekly's Con-X and the Comic-Con HQ area were never crowded and an easy spot to watch some cool interviews and grab swag. The Nerdist podcasts are always an amazing time, everyone was pumped about Star Trek, Conival grew into one of the best free spots at the con, and the two Mr. Robot offsites (both the Thursday-only Petco visit and the week-long computer repair shop/VR experience) blew it out of the park. Plus, it felt like there were more parties than ever before this year – several of which attendees could actually make it into! Our own Enchantment Under the SDCC kicked things off Wednesday, and we also enjoyed the free, easy-to-get-into Fandom powered by Wikia party, and the NatGeo Nerd Nite.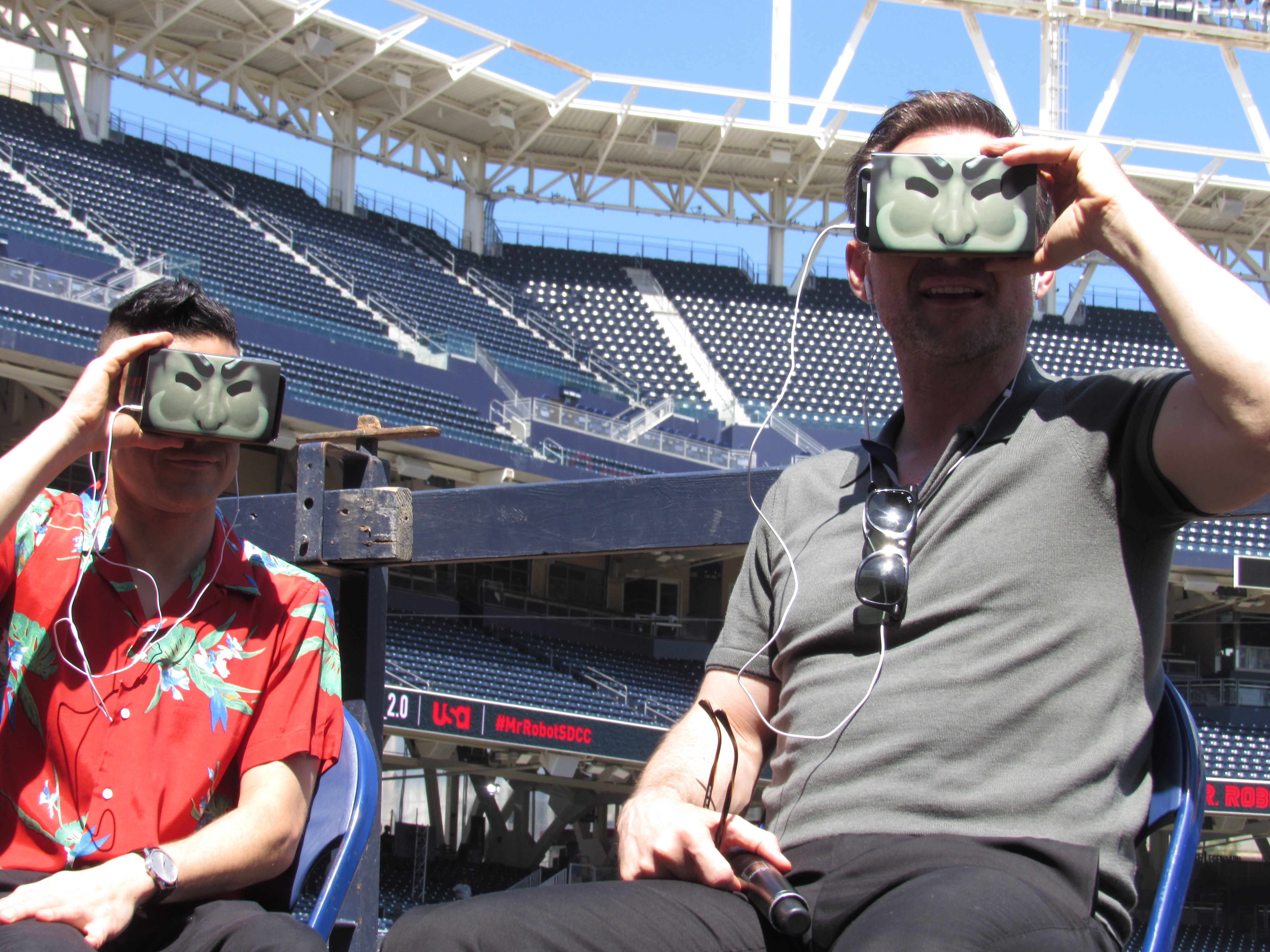 3. Exhibitors
There was a common theme coming from practically every vendor we spoke to on Sunday: This was their best year ever. Attendees were on the show floor in force, buying up exclusives and awesome items at a level they haven't in a few years. That may be in part because this year, the vendors really brought their A-game. We loved Kotobukiya's Lady Deadpool Comic-Con statue (with Comic-Con bag!), Toddland's Bob's Burgers items (and did you see their booth?!), everything from Funko and Hasbro, BAIT's unique offerings, and so much more. Plus, the level of talent in both Artist Alley and Small Press was definitely a highlight this year. Our editor's favorite Patrick Ballesteros had enough of a line that he had line management volunteers working for him, and we geeked out when we realized Mauricio Abril was at Comic-Con for the first time with his adorable pieces.
Chef @toddlandstore is cooking up #BobsBurgers #SDCC exclusives at booth #4537 pic.twitter.com/sA2rgTC9Nk

— SDCC Unofficial Blog (@SD_Comic_Con) July 22, 2016
4. Marvel/Warner Bros.
In a year that for the most part lacked major studio presence, there were two exceptions: Marvel and Warner Bros. Coming out of the convention, almost all of the major outlets are reporting almost exclusively on the news coming out of those two panels, and for attendees, it was worth the very long wait. Marvel certainly had the buzz-ier panel full of announcements like Brie Larson finally confirmed as Captain Marvel, a new trailer for Doctor Strange, the Guardians of the Galaxy/Tower of Terror Disney California Adventure news, and new cast and characters for Spider-Man: Homecoming and Black Panther. But it was no slow day for Warner Bros. either, with highlights like the first Wonder Woman trailer, Justice League footage and a cast appearance, and Fantastic Beasts & Where to Find Them's Eddie Redmayne jumping into the audience to deliver wands to eager attendees. But let's be honest – there's not a single person who didn't walk out of Hall H on Saturday, holding onto their new Marvel Studios hat, still riding the high from the experience. This is why no one who has never been to Comic-Con will understand why we wait hours (and sometimes days) for these moments.
5. Conan
Conan O'Brien was literally everywhere at San Diego Comic-Con. While we loved last year's appearance as well, this year, it felt like he had blown up at Comic-Con – and in good news for fans, while the show itself was harder to get into, it was easier than ever before to get your hands on the Conan Funko Pop! exclusives. TBS and CCI held a lottery each morning at the Manchester Grand Hyatt, with a wait that gradually increased every day, where hundreds walked away with one of the figures where previously they'd only been available at the show. The TBS booth on the show floor even got in on the fun, giving away a few more hundred every day. But let's get back to the show – which for many, was easily the highlight of their week. His guests ranged from the full cast of Suicide Squad to the CW/DC's Grant Gustin, Melissa Benoist, and Stephen Amell, as well as the casts of Game of Thrones and Silicon Valley. There's not a bad seat in Spreckles, and this continues to be one of the best things to do at Comic-Con. Even better news? Conan confirmed he'll be back in 2017 to do it all again. Now we just have to hope we can score tickets.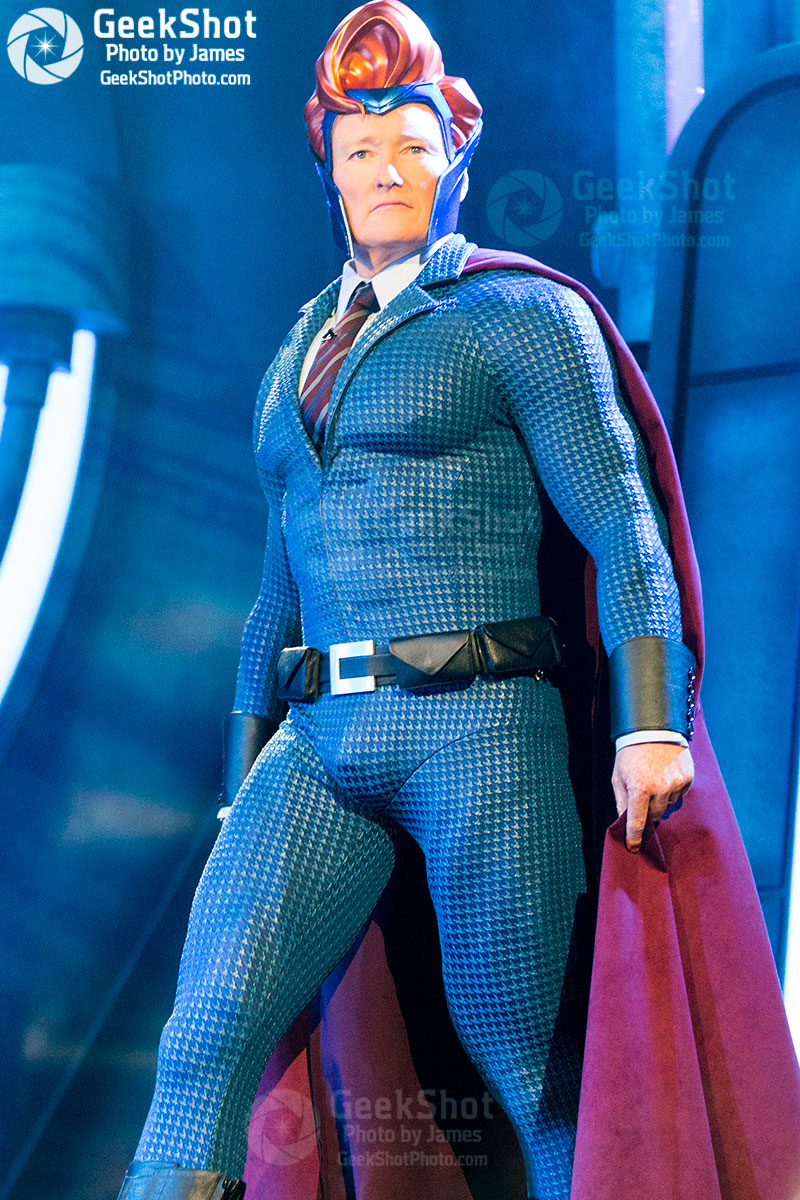 5 Losers of San Diego Comic-Con 2016
1. Line Staff/Security/Operations
We need to have a serious discussion about what in the world happened at San Diego Comic-Con this year. It was like processes which have been in place for years were suddenly forgotten and/or abandoned in favor of general mass chaos. Some things, like the long, slow march to make it inside in the morning, can be attributed to RFID slowing things down a bit – but others, like tales of security letting in tent chutes in the wrong order, not throwing up the mesh between the Hall H line and the general line as both were loading so folks could just jump into Hall H without a wristband, confusion over official versus unofficial lines, and the terrible treatment of attendees in general? That's down to little training, poor communication, and just a general fail on the Operations team. Sure, much of the security is contracted and not part of CCI's staff – but you have to take accountability for the people you hire for your event, and for training them on your processes. Things seemed to improve in a few regards by Friday (the mesh was at least back, for instance, and RFID seemed faster in the mornings by Saturday) – but there's no excuse for some of the behavior we saw this year. Hopefully CCI really means that 'everything we do is for the attendees' line they like to peddle, and we see real improvements in 2017.
https://twitter.com/angel_kink/status/756856068420927488
https://twitter.com/LA_Rabbit1/status/757342910236852224
2. Offsite Lines
But you just said the offsites were awesome! Well, they were – but the lines to get into them were often beyond ridiculous this year. We heard reports that Game of Thrones and Suicide Squad at times had a 6+ hour wait attached to them – and nearly every person who waited it out walked away saying it wasn't worth that. This was the first year we saw large numbers of campers for offsites, including those waiting for Conan stand-by tickets (sure, last year a few folks would show up around 3AM – but this year it was more like 7PM the night before). Some of that may be due to things like Suicide Squad and Mr. Robot having low capacities, making it harder to get through large numbers of folks in a few hours – but we have a bad feeling that this is the start of a new trend, and we're not in love with it. You've got limited time at San Diego Comic-Con – very few offsites are worth those kinds of waits.
#TeamCoco line was condensed but didn't move much. Getting in line for standby now is risky business. #SDCC pic.twitter.com/ozI7jtYReB

— SDCC Unofficial Blog (@SD_Comic_Con) July 21, 2016
3. Weather
Though there was nothing to be done about this one, this was one of – if not the hottest – Comic-Con's in recent memory. The humidity Wednesday-Friday in particular was simply brutal, and it made even stepping outside unpleasant. For the often very long lines outside, it made those even more draining – especially as the Hall H NDL line stretched out across hot pavement and asphalt. We would like to give a shout out to Funko and Syfy for at least giving attendees water as they waited. It wasn't until Saturday that we even really got a breeze, which meant the week felt extra long.
#SDCC for those planning on attending Hall H on Saturday that line is forming now! pic.twitter.com/eGDLtCM0Kf

— SDCC Unofficial Blog (@SD_Comic_Con) July 22, 2016
4. Wi-Fi
Well, so much for that. The free Cox Wi-Fi in the Gaslamp barely sputtered along all week, with few reporting it working at all. MTV also didn't sponsor the free Wi-Fi at the convention center itself this year and CCI apparently decided not to shell out for it, which meant while there was some free AT&T Wi-Fi the first few days, we don't think that was ever meant to be available for 130,000+ attendees – and they turned it off later in the week. Look, CCI, we know you're on a budget – but maybe next year spend a little extra to get us Wi-Fi? Maybe? Please?
5. Movies
We feel like we say this every year now, but this was the weakest year ever for movies at San Diego Comic-Con. Marvel and Warner Bros. brought it, but virtually no other studio had a major presence at the convention. FOX skipped Hall H and split its exhibit floor presence with the TV side, meaning the movie side was mostly represented… by some Ryan Reynolds signed Deadpool DVDs (which was its own disaster). Lionsgate held a few movie screenings, but it was like pulling teeth from them trying to find out how they were giving away tickets, and they never did announce their signings schedule. Sausage Party and Star Trek made some waves with their screenings, and maybe that's the future of movies at Comic-Con – but it just felt weak. Luckily, TV, comics, and everything else was there to pick up the slack.
What did you love about San Diego Comic-Con 2016? Let us know in the comments.