Here at The San Diego Comic-Con Unofficial Blog, we're big fans of the work of Patrick Ballesteros – his unique style always adds an extra bit of whimsy to Artist Alley on the show floor (where he can be found at Artist Alley Table DD-08 this year).
His 25 Cent Wonders collection in particular, which features kid versions of some of your favorite characters riding old-school mechanical rides like you used to find outside grocery stores, are both unique and playful. Ballesteros will be offering up a different Comic-Con exclusive print each day of the convention (and not just 25 Cent Wonders!), so you'll want to stop by his booth every day for something new.
Today, we're exclusively revealing the last of his Comic-Con exclusives, which recreates that fateful scene from this last season of Game of Thrones with "Who's Door". The print is larger than his other exclusives – clocking in at 9″x12″ – and will be a limited run of 75, available for $20 each. Just like the rest of his exclusive prints, it will debut one morning of the show, so make sure you stop by each day to collect all of his work.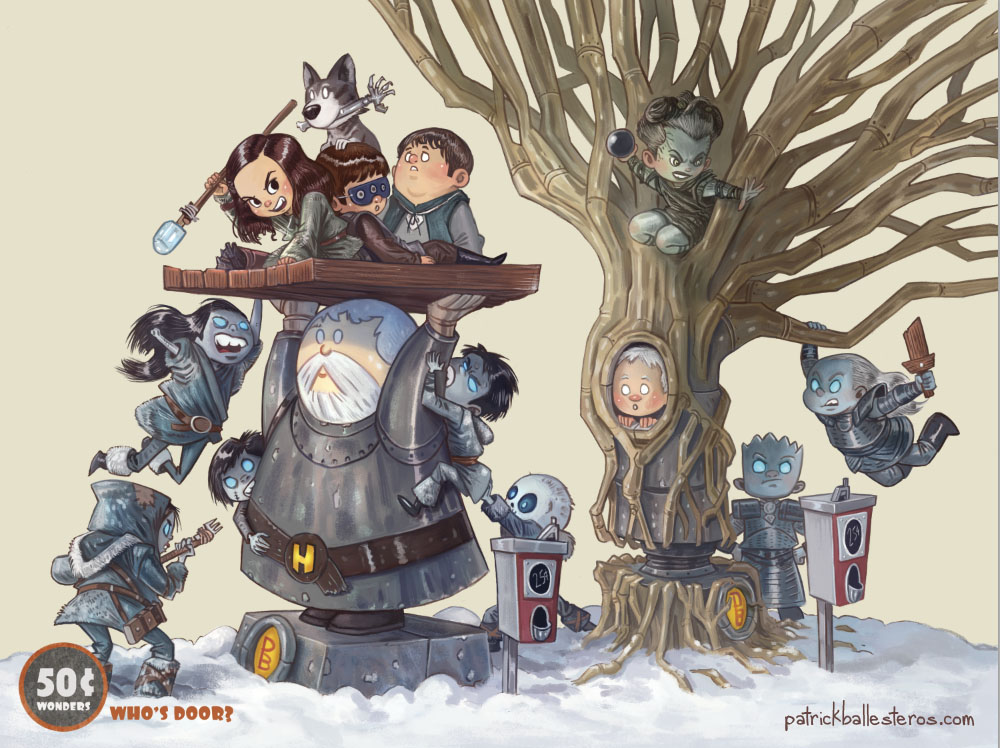 Finally, Ballesteros will also have a limited edition Ghostbusters "Crossing Streams" print available at the convention. The print made its debut at the Ghostbusters Art Show in Burbank this past weekend – but you'll still be able to get your hands on it in San Diego.
The 6″x8″ print is a limited edition of 100, and will retail for $12. It will be available starting Preview Night, but hurry, as this will go fast.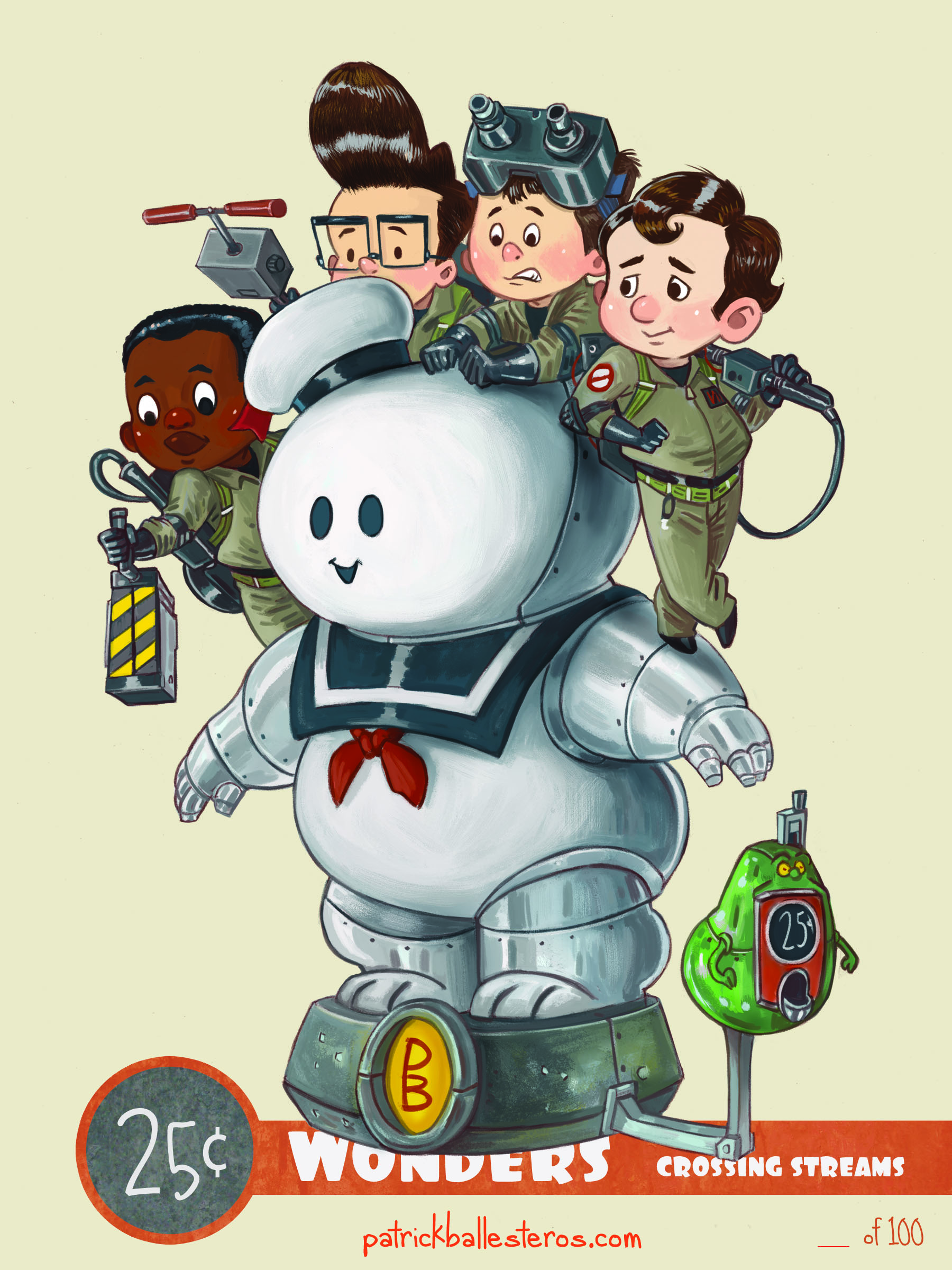 You can find all of Patrick's work at Artist Alley Table DD-08 at San Diego Comic-Con 2016.