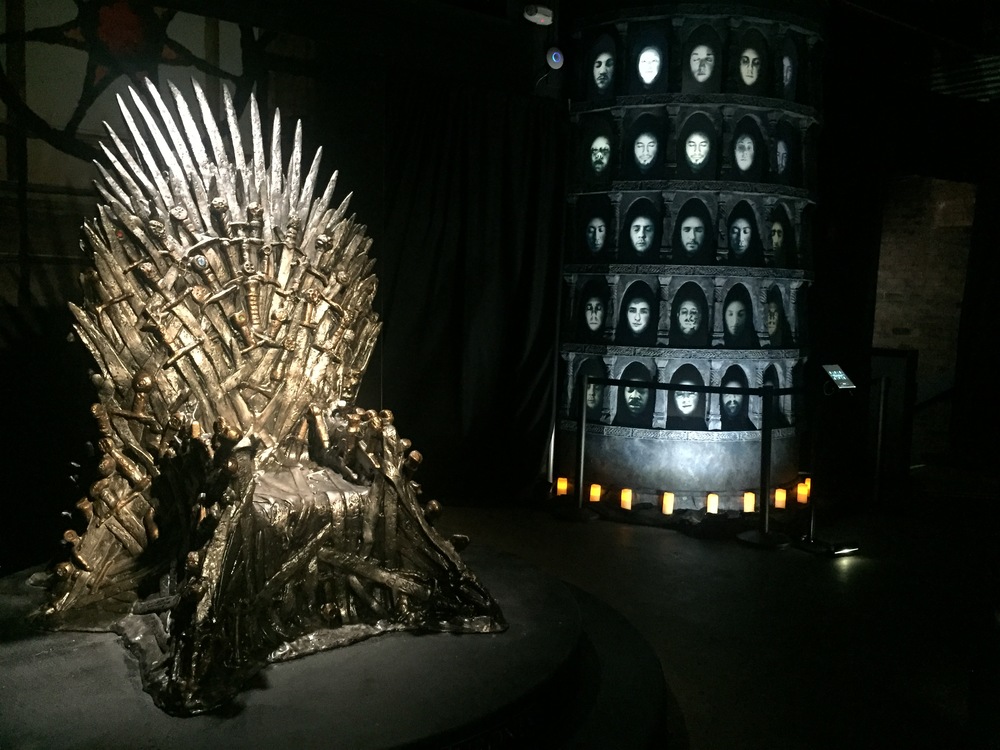 Are you ready to "become No One", San Diego Comic-Con?
HBO returns to their usual site at 628 L Street (across from the Omni Hotel) for the House of Black and White Hall of Faces experience.
Upon entering the experience, fans will have their portrait taken and a custom app will render their Hall of Faces portrait and display the image onto one of the towers within the space using digital displays and experiential effects. Attendees can print their portraits on site as well as share the photo to Facebook, Instagram or Twitter. After adding their likeness to the Hall of Faces, attending fans can peer into Melisandre's Flames which features OC Dream hologram technology.
Fans can also claim a seat on the Iron Throne, pose with Arya's sword "Needle" and see costumes from Arya, Jaqen H'ghar and the Waif.
The first 500 attendees each day will receive a free Funko Pop! Figure and a "Beautiful Death" poster created exclusively for Comic Con by artist Robert Ball.
The new Game of Thrones jewelry line DragonStorm, a Sterling Silver collection featuring jewelry and accessories seen on and inspired by the character Daenerys Targaryen,will be displayed all weekend in the Hall of Faces
Game of Thrones The Hall of Faces is open on a first-come-first-serve basis to members of the public with a valid 2016 San Diego Comic Con badge during the following hours:
• Thursday July 21st – Saturday, July 23rd from 11:00am – 5:00pm
• Sunday, July 24th 10:30am – 2:00pm.