Let's preface this with: Please be safe at Comic-Con while playing Pokemon Go. Comic-Con is crowded enough, and there are enough obstacles, moving vehicles, and hazards without having your head buried in your phone the entire weekend. Plus, you worked hard to get here! You won all the lotteries (okay, maybe not all) – so enjoy the con! The Pokemon will still be waiting.
But, having said that, we know you're all still going to be playing anyway. And Shawn Marshall of Parks And Cons snagged some photos today of what and where you'll be catching Pokemon around the con.
He found a landmark near the convention center:
And took a look at how many Pokemon there were to find in the area:
As well as the Gaslamp:
The Gaslamp Quarter sign doubles as a Pokestop to reload on Pokeballs:
As does Hall E:
And he caught some Pokemon around the Gaslamp, to hilarious results: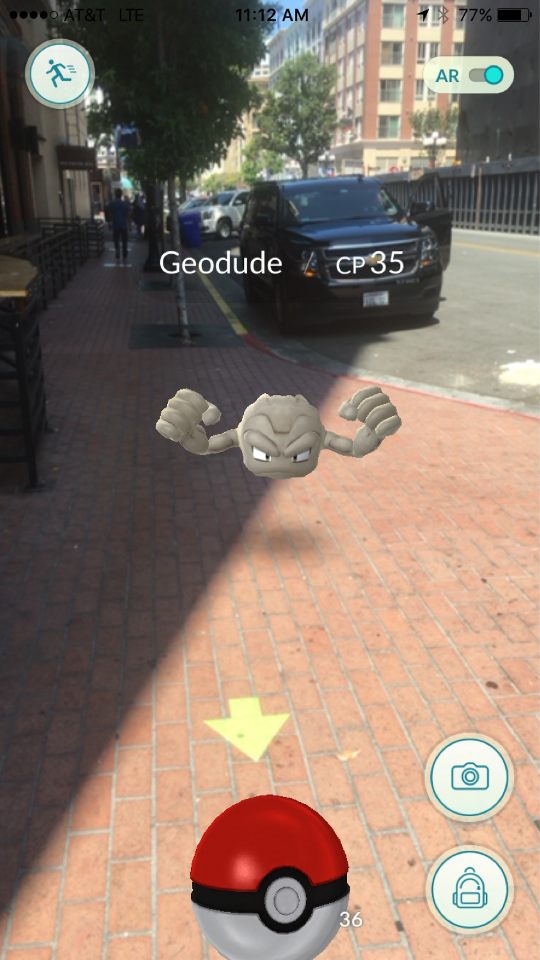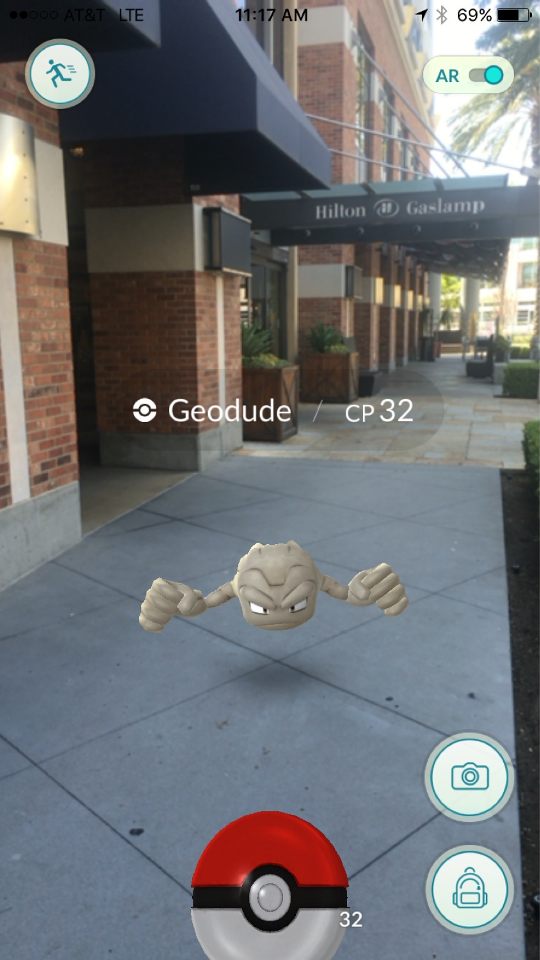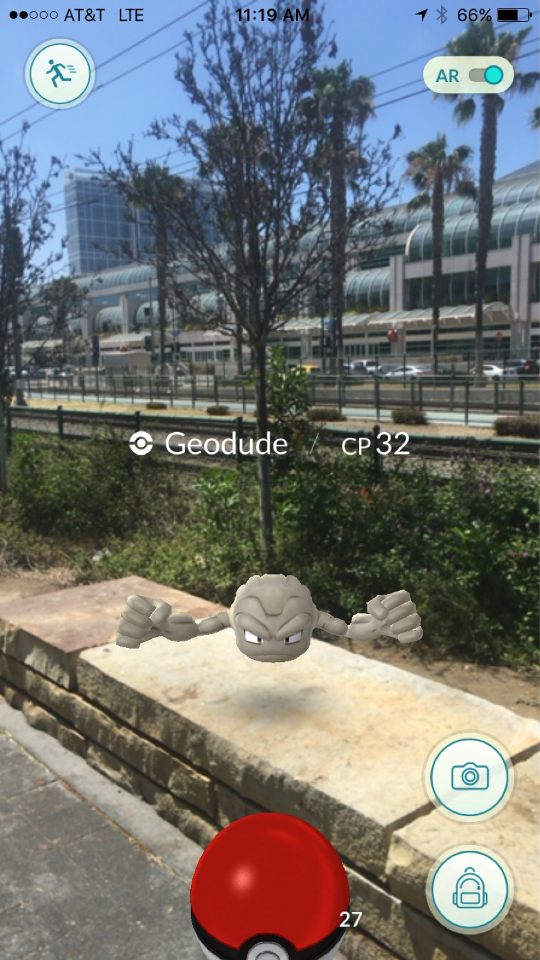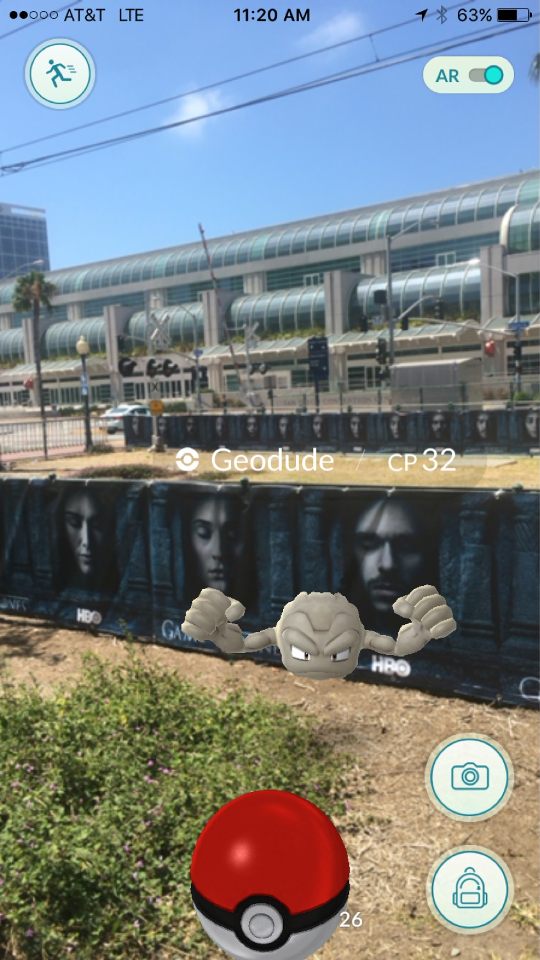 He even stopped by our Enchantment Under the SDCC location, the Analog Bar: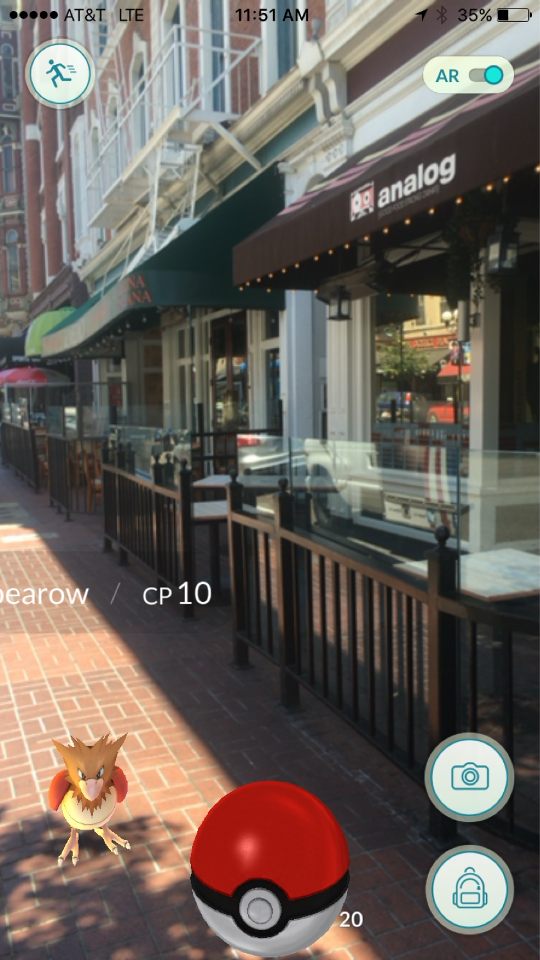 Our team also found another Geodude at the San Diego International Airport: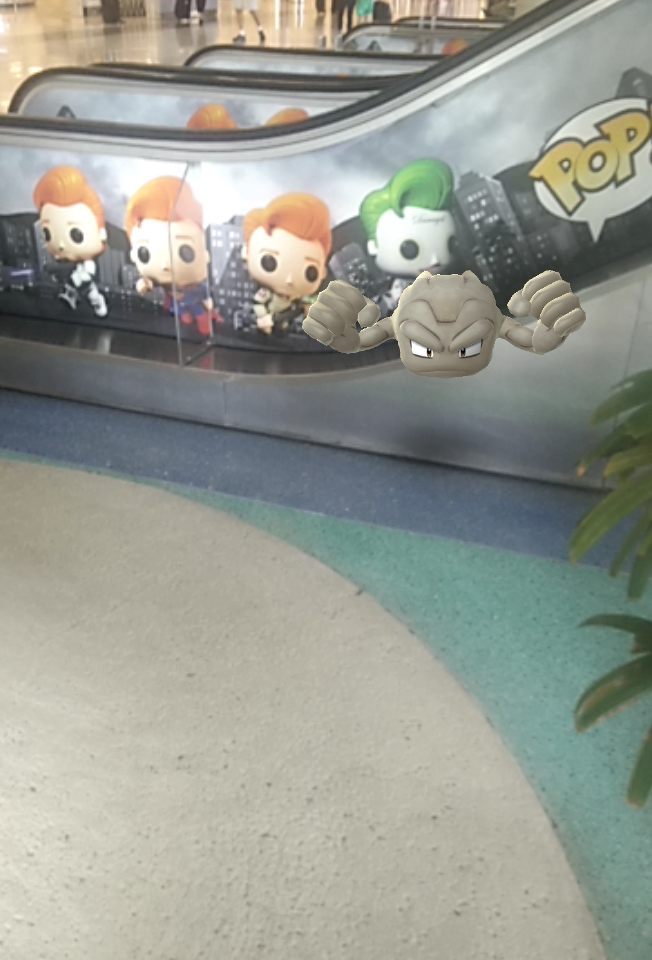 And finally, Shawn caught something other than a Geodude: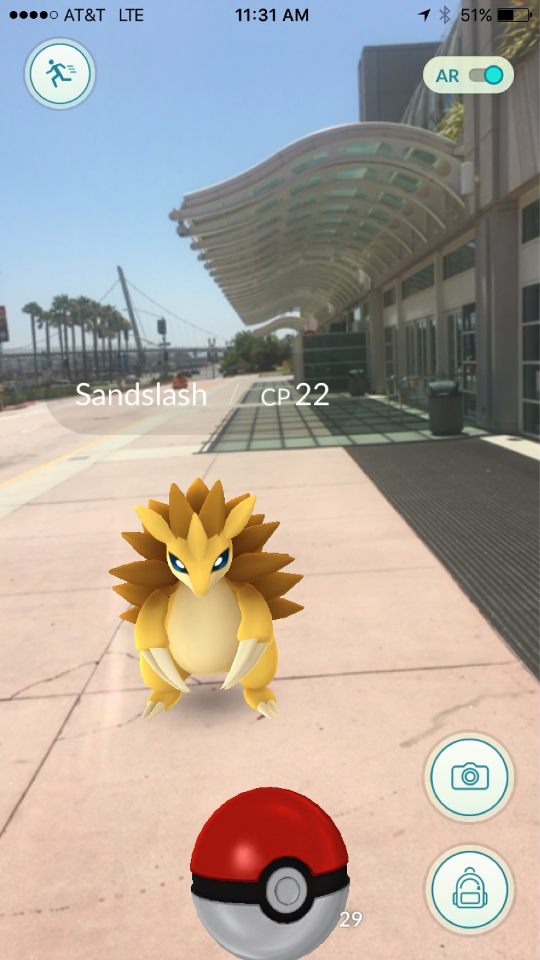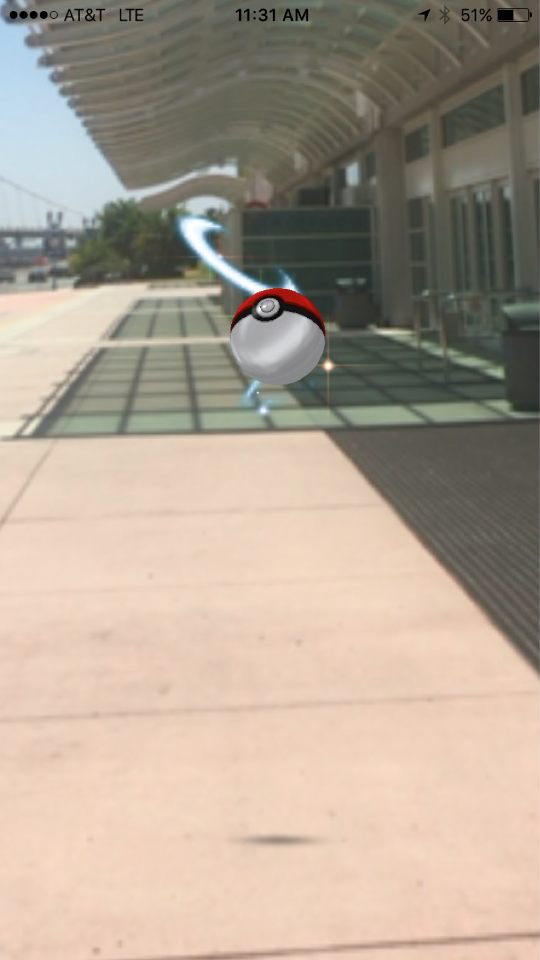 But no convention experience will be complete this year without this photo: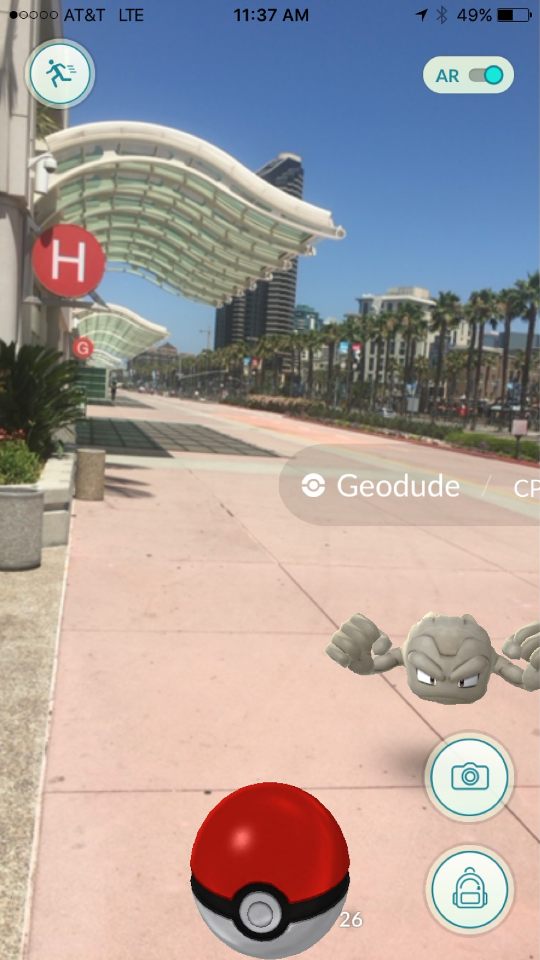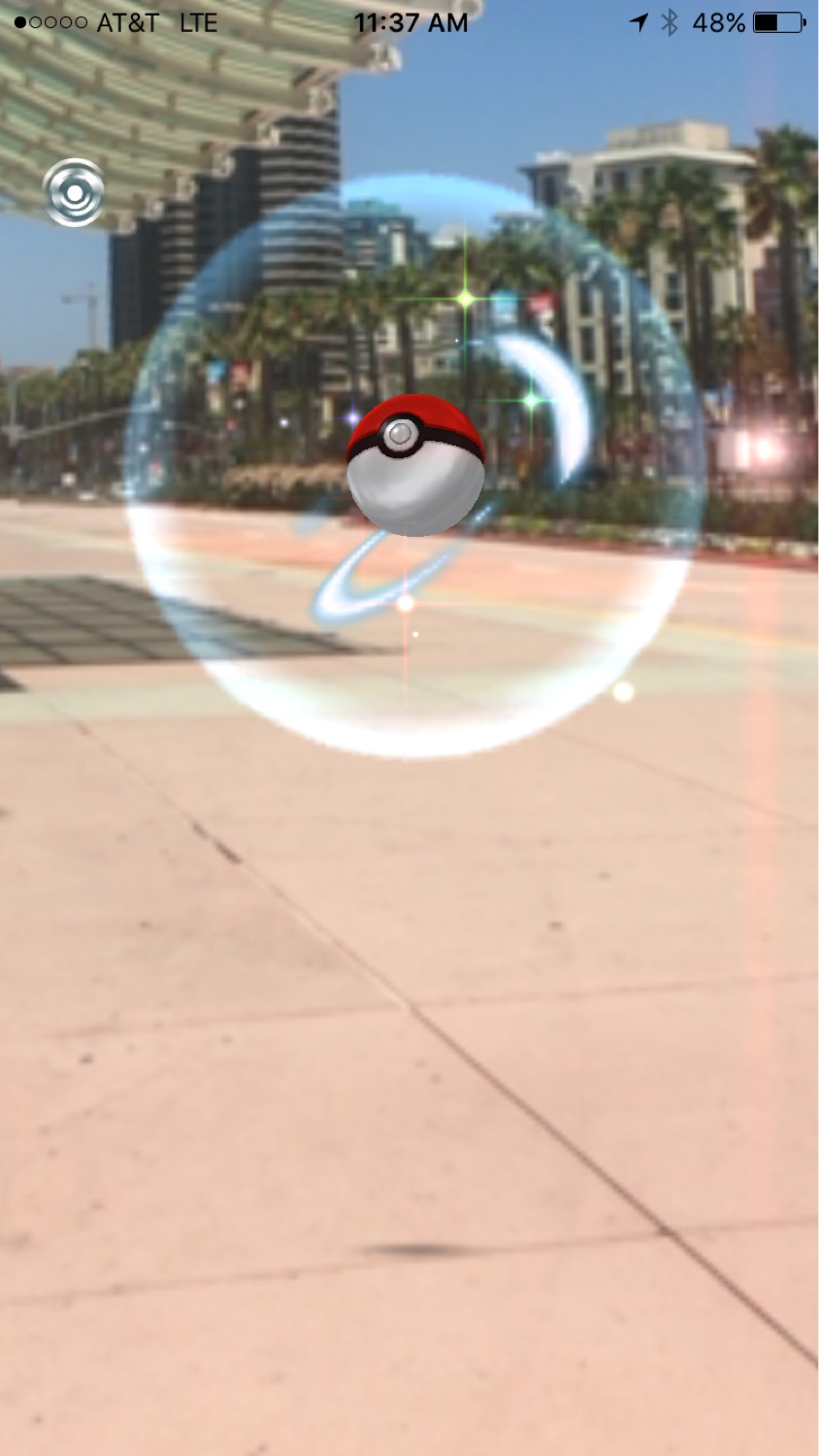 Will you be playing Pokemon Go around the convention center? Actually, who are we kidding? Of course you will.