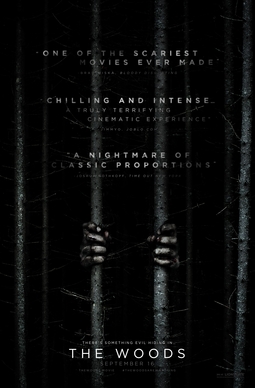 Lionsgate's The Woods will be haunting San Diego Comic-Con this year.
The upcoming horror film, directed by Adam Wingard and starring Callie Hernandezx and James Allen McCune, will be holding a world premiere screening at San Diego Comic-Con on Friday, July 22 at 7PM. Entertainment Weekly broke the news – but they didn't provide a location. We've reached out to Lionsgate for more.
[UPDATE] Fans hoping to score entry to the special screening will need to stop by Lionsgate Booth #4045.
Here's a look at the trailer: