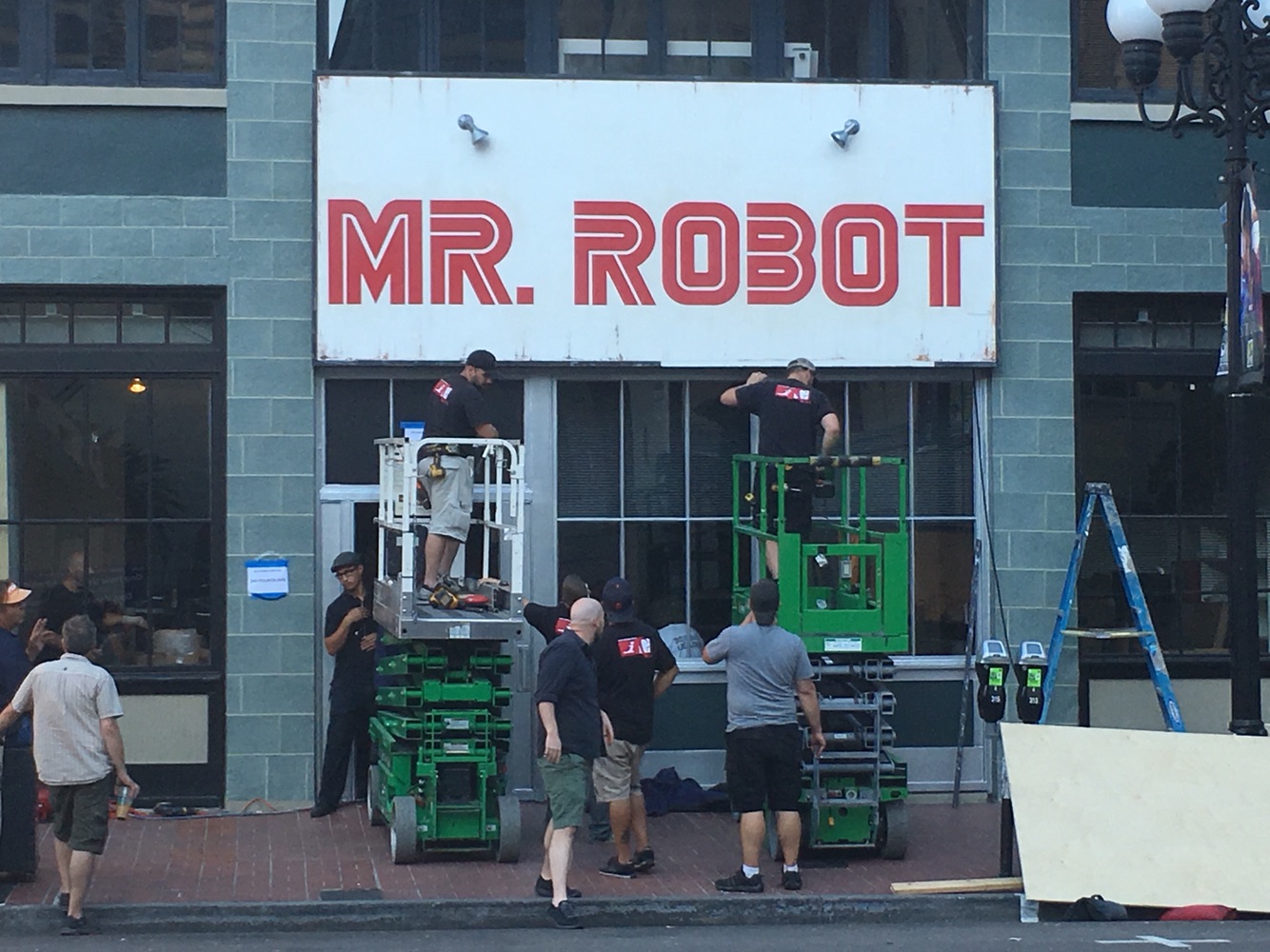 Hello, friend.
As befitting of the show, an offsite for Mr. Robot went up in the Gaslamp today without warning or announcement – but we've managed to get some answers, thanks to Parks And Cons.
At 4th & J (343 4th Avenue), there will be a Mr. Robot offsite, open 12PM-8PM on Thursday, 11AM-8PM Friday and Saturday, and 11aM-5PM on Sunday. Those who stop by will step into a recreation of Elliott's bedroom and the original Mr. Robot shop from the series, complete with a Virtual Reality experience that shows things not from the show but fleshes out the story.
The 12-minute VR experience was written and directed by Sam Esmail himself, and stars Rami Malek, to give you a look inside Elliot's backstory.
Additionally, on Thursday, July 21, starting at 9AM, fans can enter Petco Park through the Home Plate Gate for something really awesome. At 10:45AM, as part of the largest-ever co-viewing virtual reality simulcast event, fans both in Petco and around the country will be able to experience the VR content through the Within app. Make sure to download it prior to attending the event – which will also feature cast members Malek, Christian Slate, Carly Chaikin, Portia Doubleday, Grace Gummer, and creator Esmail. Following that viewing, the content will disappear online – but will be available at the pop-up.
This is in addition to what we strongly suspect is a Mr. Robot ferris wheel going up in the Petco Interactive Zone right now.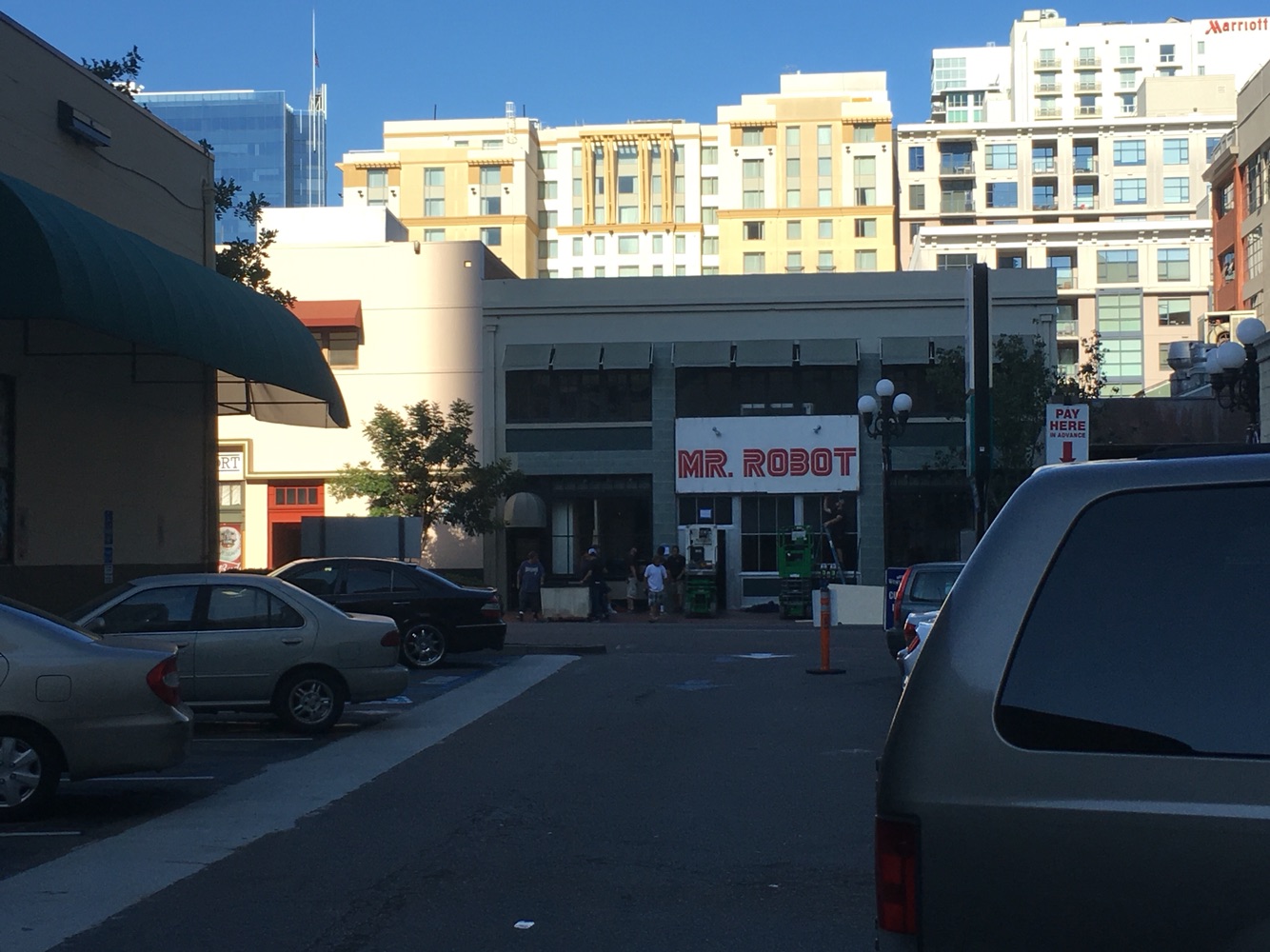 [UPDATE] There are now character posters going up – and signage reads "Computer Repair With a Smile". Did we mention we're excited?
[UPDATE #2] Here's a more complete look at the setup – which appears that they've covered up part of the character poster, and added more signage.
[UPDATE #3] Closed for the night, but opening just for you very soon. The Mr. Robot offsite is looking great!