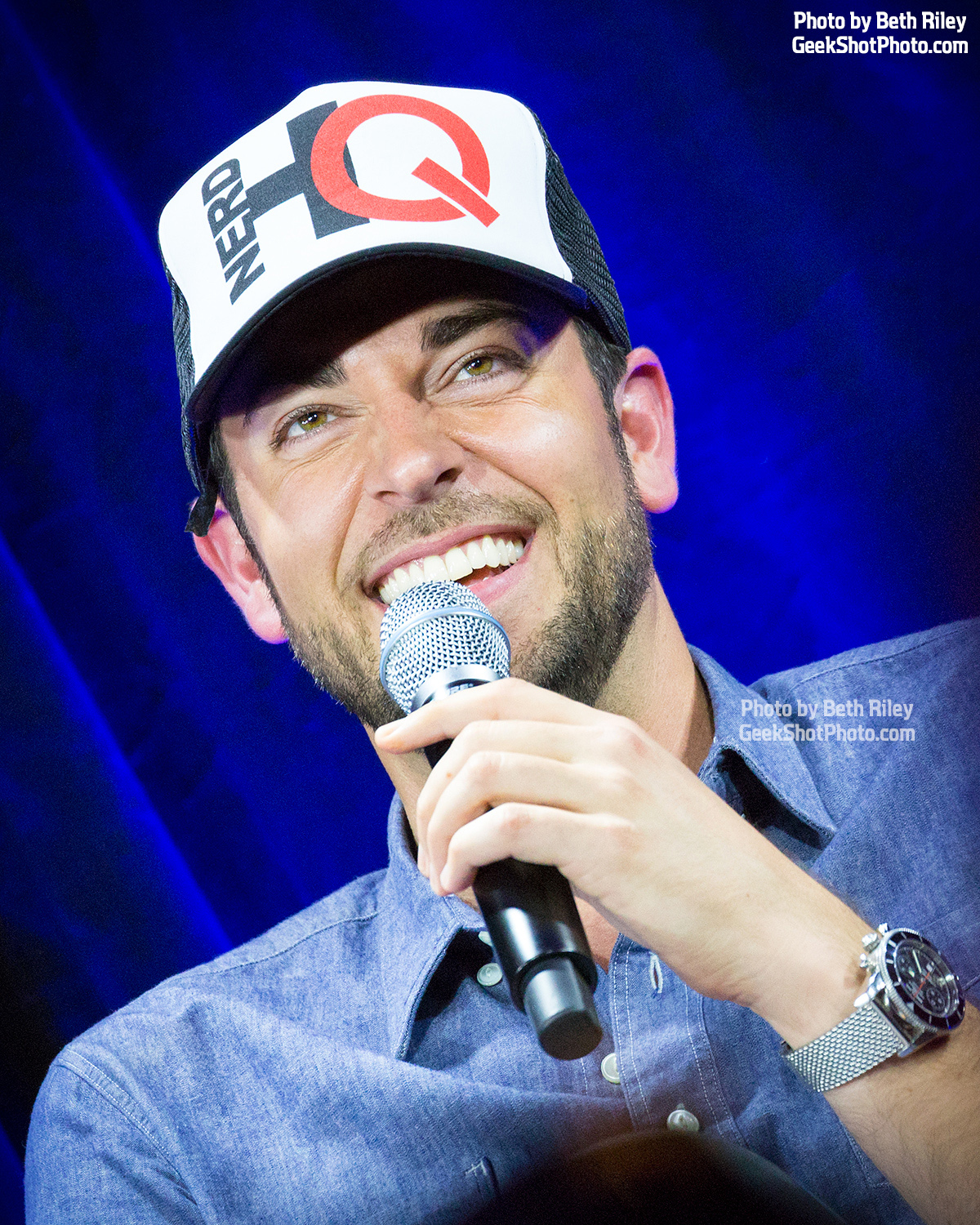 At this point, everyone attending San Diego Comic-Con likely knows that the best offsite around is Nerd HQ. The brainchild of Chuck actor Zachary Levi and his The Nerd Machine partner, David Coleman, it's a place for attendees to unwind, hang out, see cool Conversations for a Cause panels with celebrities all while raising money for Operation Smile, and more.
And this year, it's back – and Nerd HQ is bringing even more than ever before. You'll be able to swing by the New Children's Museum Thursday-Sunday for four awesome days of panels, gaming, and so much more. Make sure you register ahead of time, as well as download the app.
This year, the event is supported by headline sponsors AMD and Xbox, as well as promotional sponsors Johnson & Johnson, PopMinded by Hallmark, Oculus, and Kellogg's.
The Conversations for a Cause panel will be announced  soon, but it always features some of the best talent in town. As always, they'll also be live streamed for those who can't make it to the event, this year on multiple platforms, including Facebook, IGN, AMD & The Nerd Machine YouTube Channel, and NerdMachine TV.
New this year, Nerd HQ is also partnering with live broadcasting app Live.me to give fans exclusive access to celebrity interviews from the Conversations for a Cause green room, along with an insider's look at all the action.
Gaming is king at this year's event, with over 160 hands-on gaming experiences from AMD and Xbox, as well as a VR experience from Oculus. Xbox will be bringing 13 playable titles and hands-on Xbox One gameplay experiences including Gears of War 4, EA Battlefield 1, Titanfall 2, and more. Guests can pre-register now for gaming sessions.
Hallmark will also be debuting its new pop-up shop experience, PopMinded, at Nerd HQ. It will offer a curated selection of Hallmark's most popular products, including Keepsake Ornaments, featuring iconic pop culture brands. Fans can also purchase a limited edition exclusive Classic TV Series Batman, part of a new line called Squeelys, pick up free limited edition itty bittys buttons, and participate in building a live mural during the four day event.
Look for our interview with Levi and Coleman tomorrow, where they'll discuss the changes for this year, and answer all of your burning questions.