South Park is celebrating its 20th anniversary this year at San Diego Comic-Con, where attendees can look forward to a Hall H panel, as well as the South Park 20 offiste at the Martin Luther King Jr., Promenade running  Thursday, July 21 – Sunday, July 24 from 9:30AM-7PM daily. Attendees can stop by to visit a sculpture garden of iconic South Park moments, and get your photo taken. There will also be a Hulu viewing lounge to watch all episodes of South Park, a Coon and Friends Experience featuring real-world items from the all-new video game South Park: The Fractured But Whole, and an art gallery that celebrates the 20th season by featuring 20 pieces from 20 unique artists curated by world-renowned pop culture artist Ron English. And you can also check out a retrospective gallery featuring original cells from the pilot and much more.
Shawn Marshall of Parks and Cons is on the ground now to cover, and has your first look at the massive offsite:
[UPDATE #3] A final look on pre-preview night shows that the bus is done. It's almost time for school.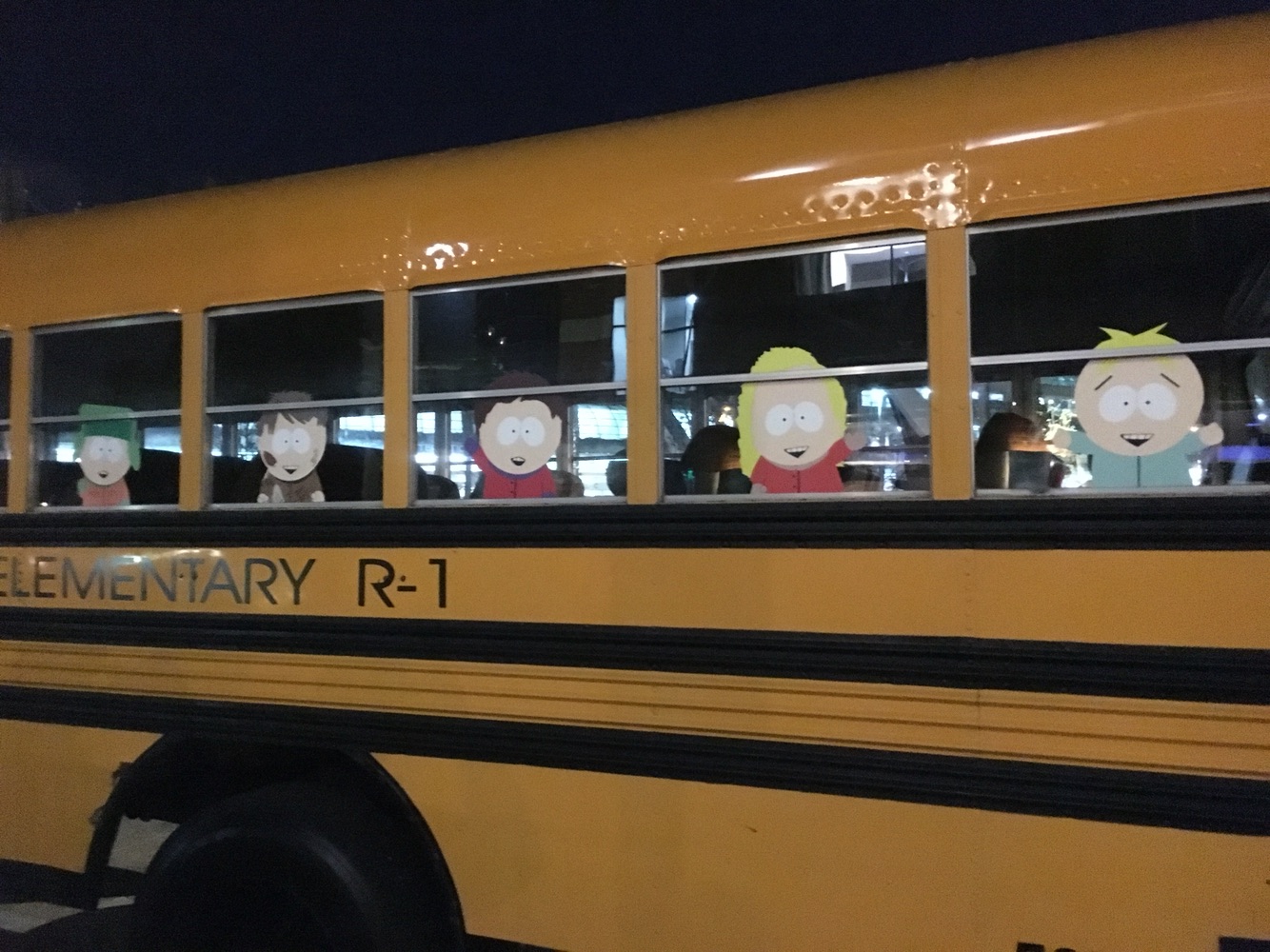 [UPDATE #2] The South Park 20 offsite has come a long way, and it's both massive, and awesome. There are dozens of characters set up, a South Park bus that they're busy putting characters in the windows of, and more. Parks and Cons takes a closer look:
[UPDATE] The two dimensional world is coming to life just fine at the South Park offsite. At least almost everything is vertical now.
[PREVIOUS]