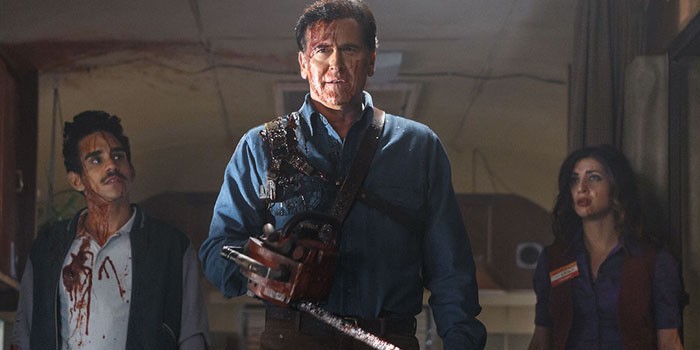 Although Outlander is sitting out of San Diego Comic-Con this year due to production, that doesn't mean Starz is sitting out – and they're going to be putting most of their promotional efforts this year behind the upcoming American Gods from showrunner Bryan Fuller, based on the work by Neil Gaiman.
The plot posits a war brewing between old and new gods: the traditional gods of mythological roots from around the world steadily losing believers to an upstart pantheon of gods reflecting society's modern love of money, technology, media, celebrity
and drugs. Its protagonist, Shadow Moon (Ricky Whittle), is an ex-con who becomes bodyguard and traveling partner to Mr. Wednesday (Ian McShane), a conman but in reality one of the older gods, on a cross-country mission to gather his forces in preparation to battle the new deities.
Attendees will find Fuller, Gaiman, McShane, Whittle, and Yetide Badaki, Pablo Shreiber, Bruce Langley, and Michael Green on Friday, July 22 from 3:15PM-4:15PM in Room 6BCF. They'll also be signing autographs that same day from 4:45PM-6PM at the Starz Booth #4029.
Ash vs Evil Dead also returns to the convention, with a panel on Saturday, July 23 from 6:45PM-7:45PM in Room 6A with cast members Bruce Campbell, Lucy Lawless, Ray Santiago, Dana DeLorenzo, Lee Majors, Ted Raimi, Michelle Hurd. They'll also be signing autographs the same day from 2-3PM at the Ash vs Evil Dead Cabin in the Petco Park Interactive Zone. [UPDATE] Here's a look at the poster they'll be signing: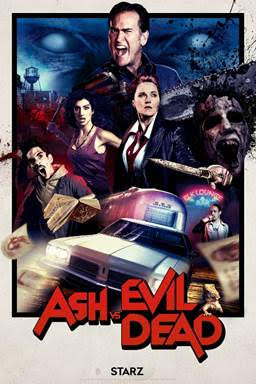 To top off the day there will be a screening at 10PM in Room 6DE.
Are you excited about these panels? Let us know in the comments.