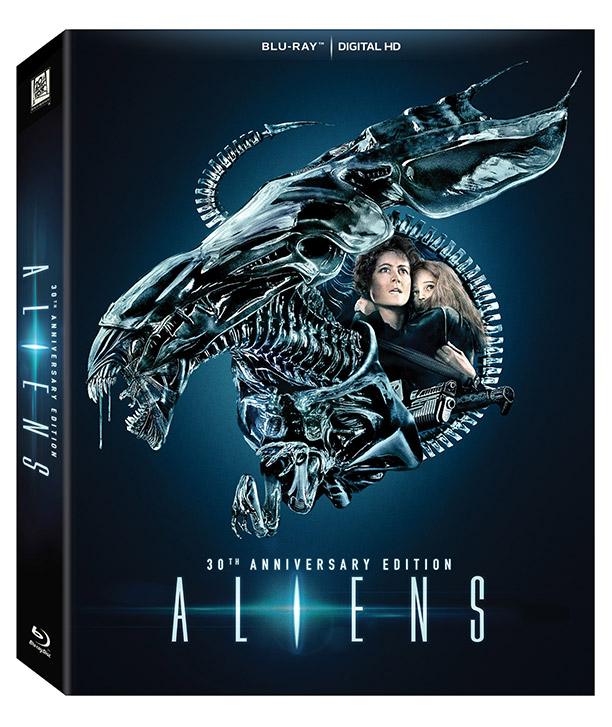 Tickets quietly went up through Gofobo late this afternoon for a very special Aliens 30th Anniversary screening, to celebrate the upcoming launch of a Blu-Ray for the film this fall.
As Gofobo members were e-mailed about the event, it sold out quickly — but for those who managed to score tickets to the Saturday 7PM screening at the UA Horton Plaza, it sounds like it's going to be a great time. The event promises "special guest appearances" and concessions provided.
With James Cameron, Sigourney Weaver, producer Gale Anne Hurd, and Bill Paxton, Lance Henriksen, Paul Reiser, Michael Bien, and Carrie Henn all in town for a Hall H presentation earlier that day, it's not hard to imagine some or all of those folks making a quick appearance.
While tickets are sold out, you can still join the waitlist.