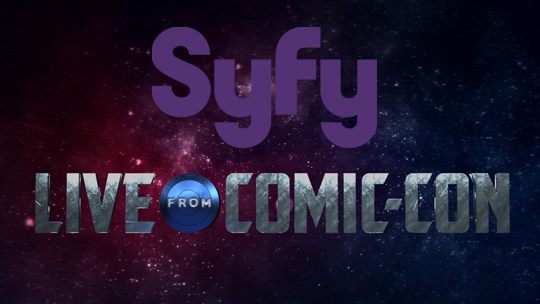 Are you looking for something awesome to do during San Diego Comic-Con? Look no further than Syfy Presents Live From Comic-Con, which will be taping live on the rooftop of the Marriott Marquis & Marina and hosted by Will Arnett for three fun-filled nights of celebrity interviews, breaking news and behind-the-scenes reports.
Best of all? Attendees with a Comic-Con badge can attend the Thursday, July 21 – Saturday, July 23 tapings for free, by signing up for tickets through On Camera Audiences.
You can now sign up for free tickets. The show is standing only – there are no seats – and while they do specify that the event is "slightly" oversold, they also note that "as long as you arrive 30 minutes prior to the arrival time on [the] ticket you should be admitted".
Are you hoping to get a chance to stop by Syfy Presents Live From Comic-Con? Are you still hoping this is a giant front for a Gob magic show as much as we are? Let us know in the comments.