There's only a handful of days standing in the way of you and San Diego Comic-Con 2016, but there's still a ton of news to be had. Learn about how you can make a sick child's day a little brighter at Comic-Con through Game Givers, offerings from Terry Moore and Genuine Haha and more, plus we've got news of how to score some awesome Wynonna Earp perks, a Kobe Bryant Funko Pop!, and even a Game of Thrones exclusive Clue game.
Here's a look at the news you might have  missed:
Swing by Genuine Haha's Small Press Table L-05 to pick up this print by Tony Bui, inspired by the Super Friends. It will be limited to 40 in quantity, and for updates, you can follow Tony Bui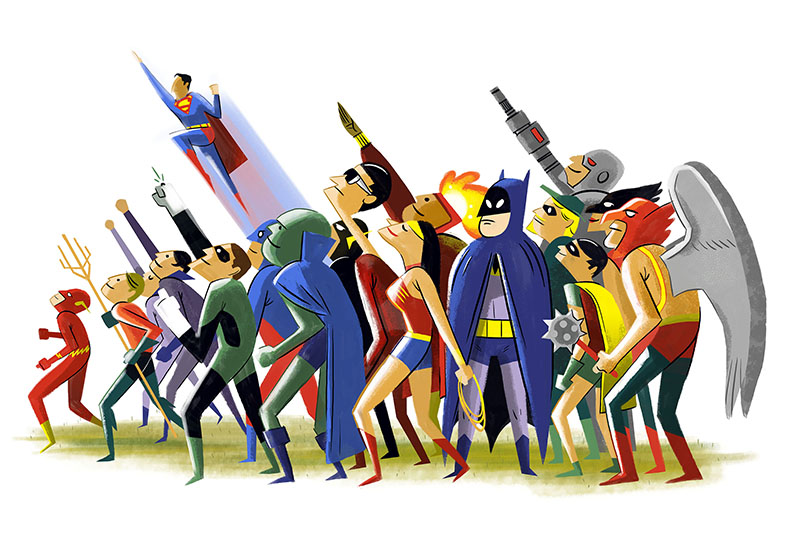 Writer and artist Terry Moore gave us a sneak peek on Twitter of his 2016 sketchbook.  It will be available at booth #2109 for $10.
https://twitter.com/TerryMooreArt/status/751447480789704705
It's that time of the year again.  Spike TV has announced and opened up the voting for the Game Changer of the Year award for 2016.  Follow the link to cast your vote and the winner will be announced on Tuesday, July 26 at 11AM ET.
Greg van Eekhout the writer of California Bones tweeted that issue #0 will be given away at the Tor booth at SDCC 2016.  More details to come.
https://twitter.com/gregvaneekhout/status/751526679193849856
John Wesley Shipp of The Flash 1990 and 2014 posted on Twitter he will not be attending SDCC this year.
I will not physically be there with my wonderful colleagues this year, but I will be there in spirit ⚡️ https://t.co/AHX7rMBQJR

— John Wesley Shipp (@JohnWesleyShipp) July 8, 2016
IDW posted on their site info about all the good things that come with Wynonna Earp cosplay at this year's San Diego Comic-Con.  Come to the booth dressed as a character from the show and get a free comic.  Attend a signing at the booth in costume and get a picture with the character you are dressed as.  Lastly, at the end of the weekend the best of each character will win a prize pack of a comic signed by the whole cast, the graphic novel collection, a lanyard and more.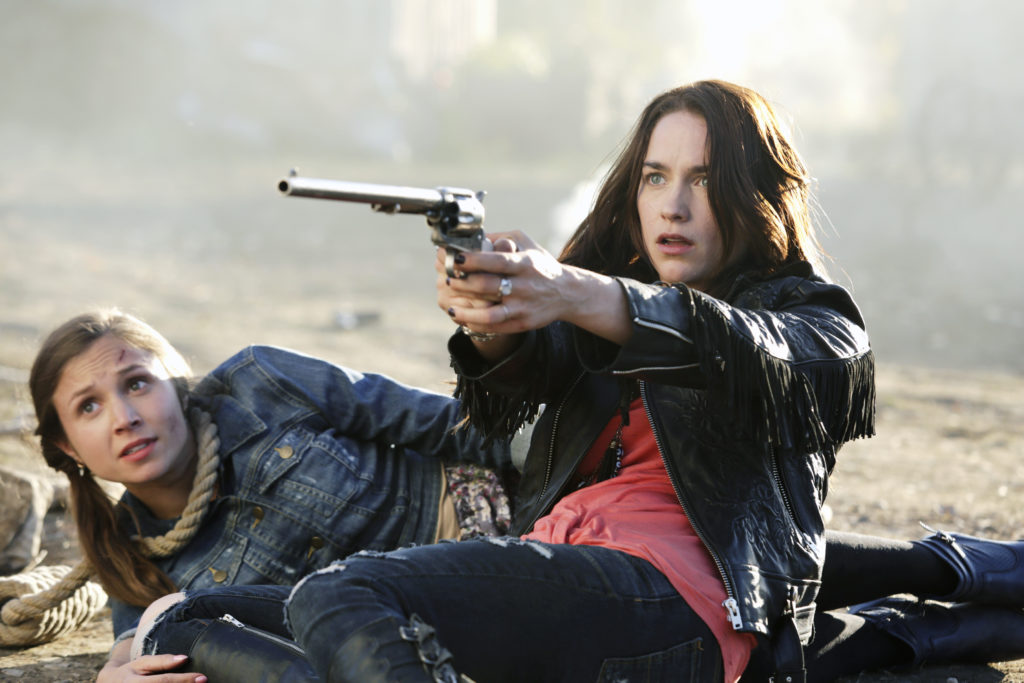 USAopoly is coming to Comic-Con this year and can be found at booth #1017.  The booth will be offering a solve the mystery of the Red Keep game and the winner will receive a weapon pin while supplies last.  Each day will feature a different prize pin.  They will also have their Game of Thrones Clue board game there as well as an SDCC exlusive expansion pack with two new characters and six new weapons.  Game and expansion will be available for sale as well as by raffle.  The game will be available for $50, expansion for $20, or a combo for $60.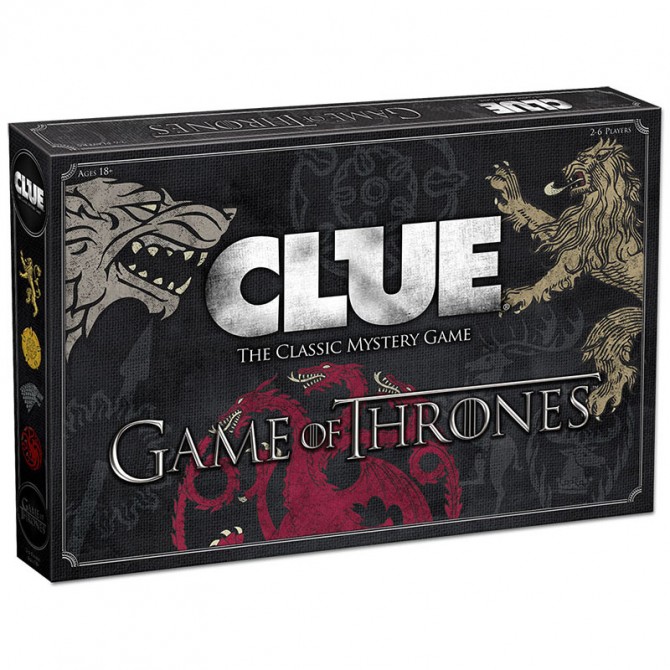 Sixteen year old Max Rubenstein and regular Comic-Con attendee is using his powers for good and it is very admirable.  He has started a non-profit called Game Givers and will be a contestant on the Pop Culture Shark Tank panel on Friday at 

1:00pm

 in room 32AB.  He will discuss the specifics of his non-profit whose mission is to help make children's experiences undergoing treatment in hospitals around the globe easier by providing new and used video games to Children's Hospitals.  He will also be raffling off a Star Trek gift pack, and to enter, you can bring games to donate (or if you forget, there will be an option to donate games via mail to be entered). Here's a look at the prize pack: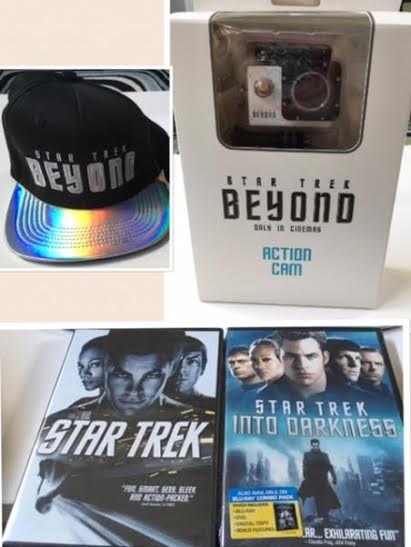 Bait is partnering up with Funko to commemorate Kobe Bryant's amazing 20 year career with the Los Angeles Lakers.  This exclusive Pop! Vinyl pays homage back to Kobe's rookie season when we was wearing number 8 with the Lakers.  Available only at the Bait booth (#4845) for $20 and limited 2 per customer.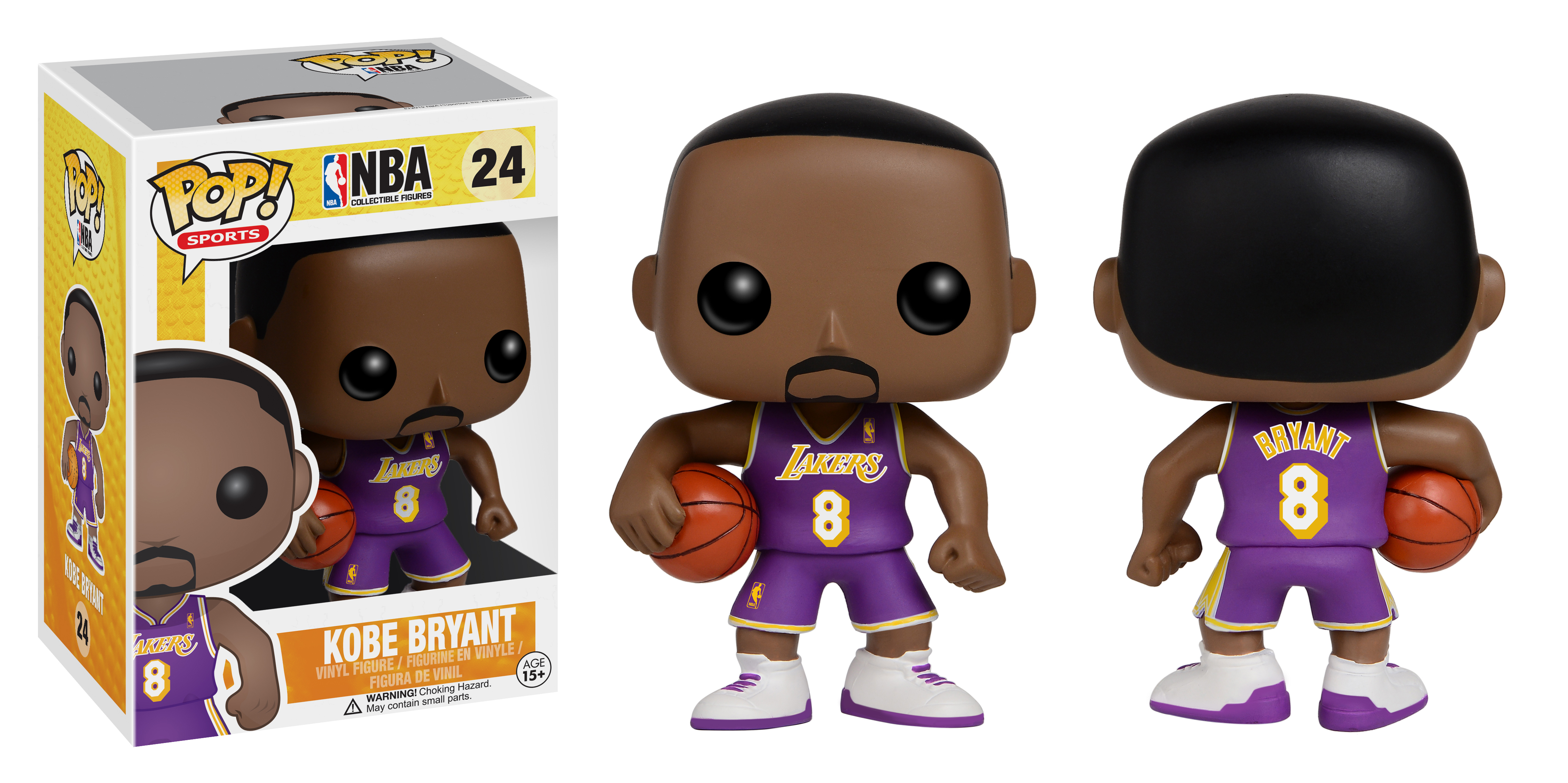 Anything we missed? Let us know in the comments, drop us a line or tweet us at @SD_Comic_Con.