There are only four more days until San Diego Comic-Con. This is not a drill! But we've got lots of news to catch you up to speed, including a super secret Geek & Sundry party, Slayer signings and swag, Lucifer cast members, exclusives from everyone from Flat Bonnie to Acme Archives, to much, much more.
Here's a look at the news you may have missed:
BAIT and Medicom team up to bring a Felix the Cat Bearbrick 400% to SDCC booth #4845.  Measuring just under a foot tall, Felix will cost you $100 and is limited to 500 pieces.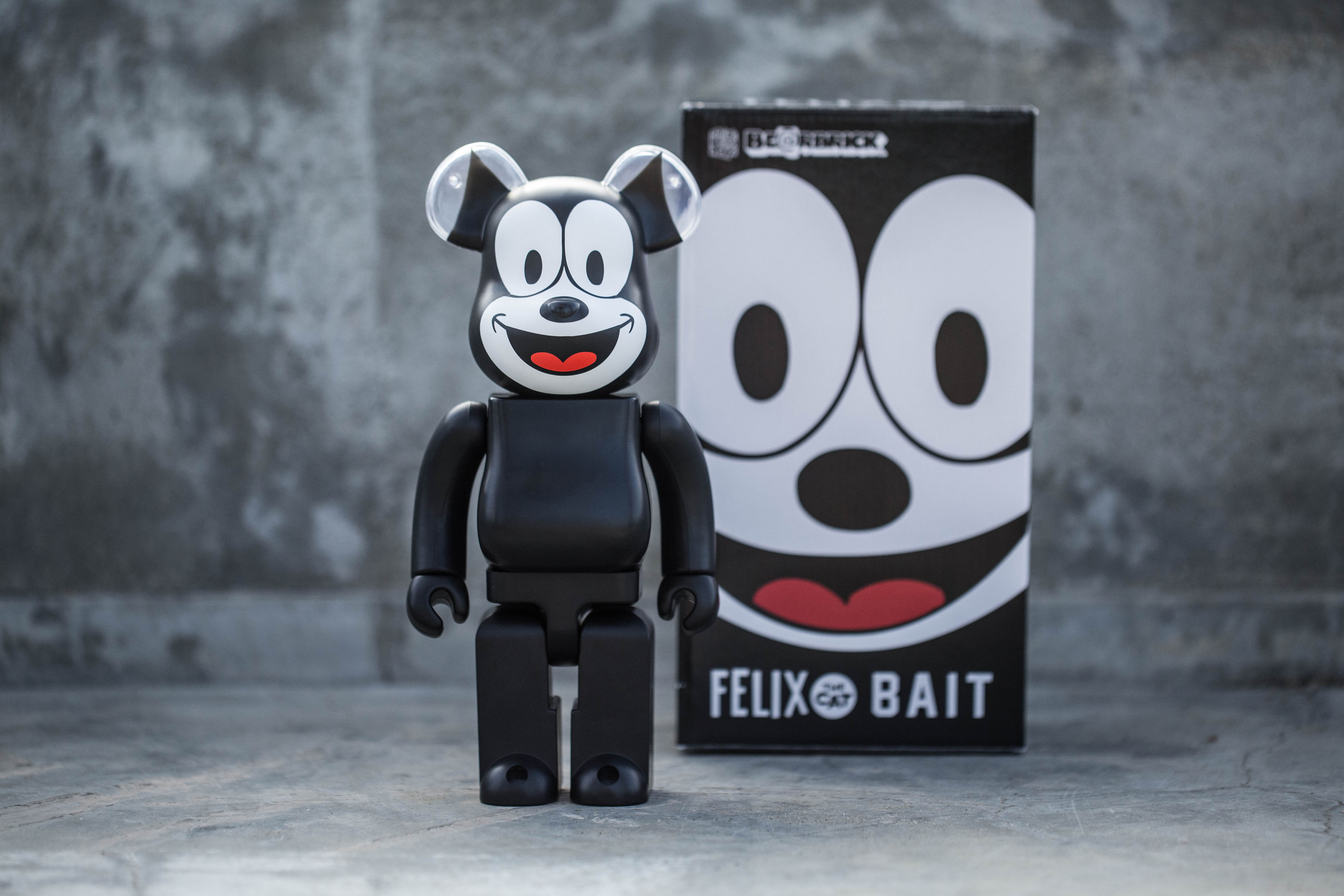 Skateboard superstars Steve Caballero and Elliot Sloan will be signings their 13″ X 19″ lithographs signed & numbered, limited to 300 pieces each.  They will be at Comic-Con booth #4719-4721.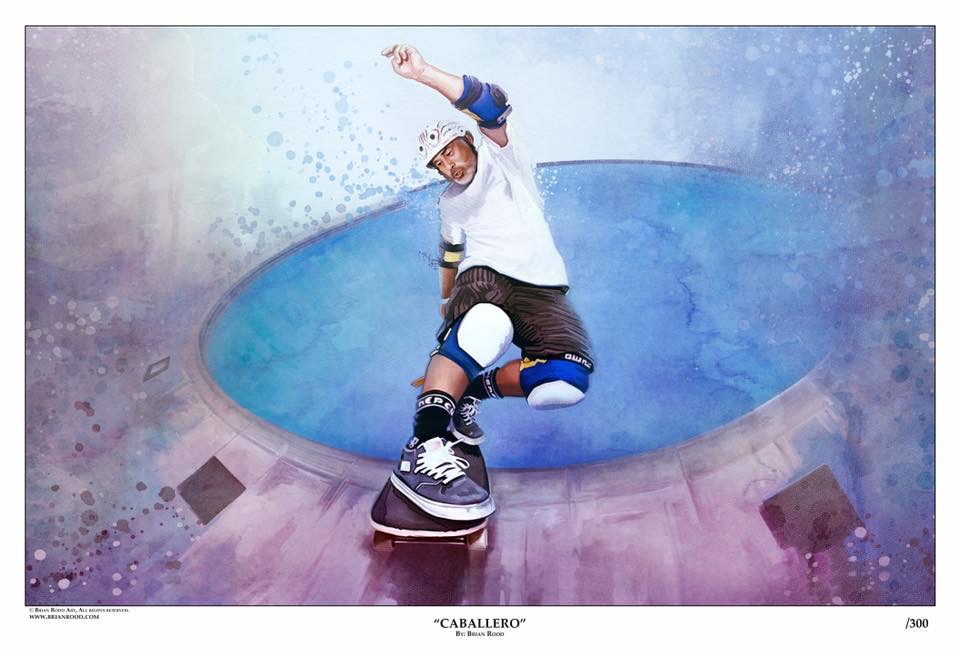 Kotobukiya tweeted that they will have a special Clash of Clans announcement at SDCC booth #2601.  That is quite the tease.
Come by the Kotobukiya booth (#2601) next week @ SDCC for a very special Clash of Clans announcement! @ClashofClans pic.twitter.com/lBL0Ha82J6

— Koto Inc. (@koto_official) July 15, 2016
Blowout Buzz has some additional info on Crypozoic's Lil' DC Comics Bombshells.  They will be sold in blind tins starting at Comic-Con with 12 possible figures to collect, two of them being rare "deco variants" found in one out of every 72 tins.  The figures measure 2.75″ tall.
Artist and creator of Shi William Tucci posted on Twitter he will have this sticker at SDCC 2016.
Available at SDCC 2016!!!!! https://t.co/erj5a6Nuyw

— Teen Sensation Billy Tucci (@BillyTucci) July 15, 2016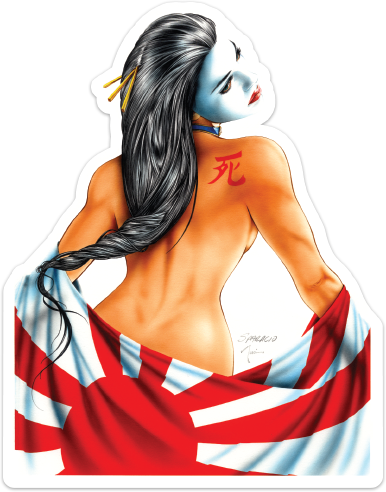 Comic book artist J. Scott Campbell announced on Twitter he will be bringing a 70 page sketch book to San Diego Comic-Con that can be found at booth #4601.
My NEW 70 page 'Lineology' Sketchbook featuring nothing but raw line-art! debuting @Comic_Con Booth 4601 pic.twitter.com/CW0crT3eaF

— J. Scott Campbell♠️🎨 (@JScottCampbell) July 15, 2016
Cartoonist and designer Brett Bean posted on his Tumblr page that his SDCC 2016 commissions list is now open. Follow the link and email if interested.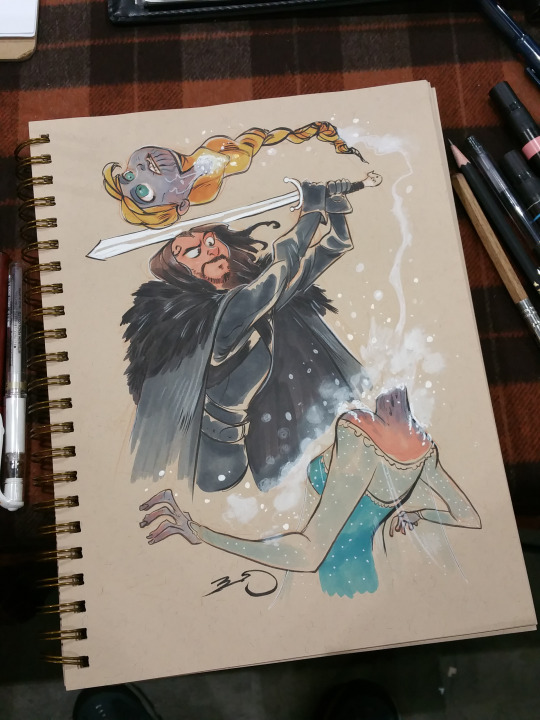 SpankyStokes posted on Twitter as well as on his blog info on another designer vinyl toy coming to Comic-Con.  Grumble Toy's "Chubby Tough" is getting a clear pink edition that will be available at the Rotofugi's SDCC Booth #5248 for $40 apiece and limited to 10 pieces.
NEW POST: Grumble Toy's "Chubby Tough" Clear Pink Edition for @rotofugi's @SD_Comic_Con &… https://t.co/yC2VSrvzQy pic.twitter.com/gqLnVb01XS

— SpankyStokes (@spankystokes) July 15, 2016
And in further designer vinyl toy news, Spanky Stokes has even more to contribute.  Heading to San Diego Comic-Con booth #5248 there will be two sizes of neo-kaiju figures, the new 4-inch tall "Baby Bop Dragons!" selling for $65, and the 6½-inch tall "Bop Dragons and hand-painted 7½-inch tall "King Bop Dragons" for $195.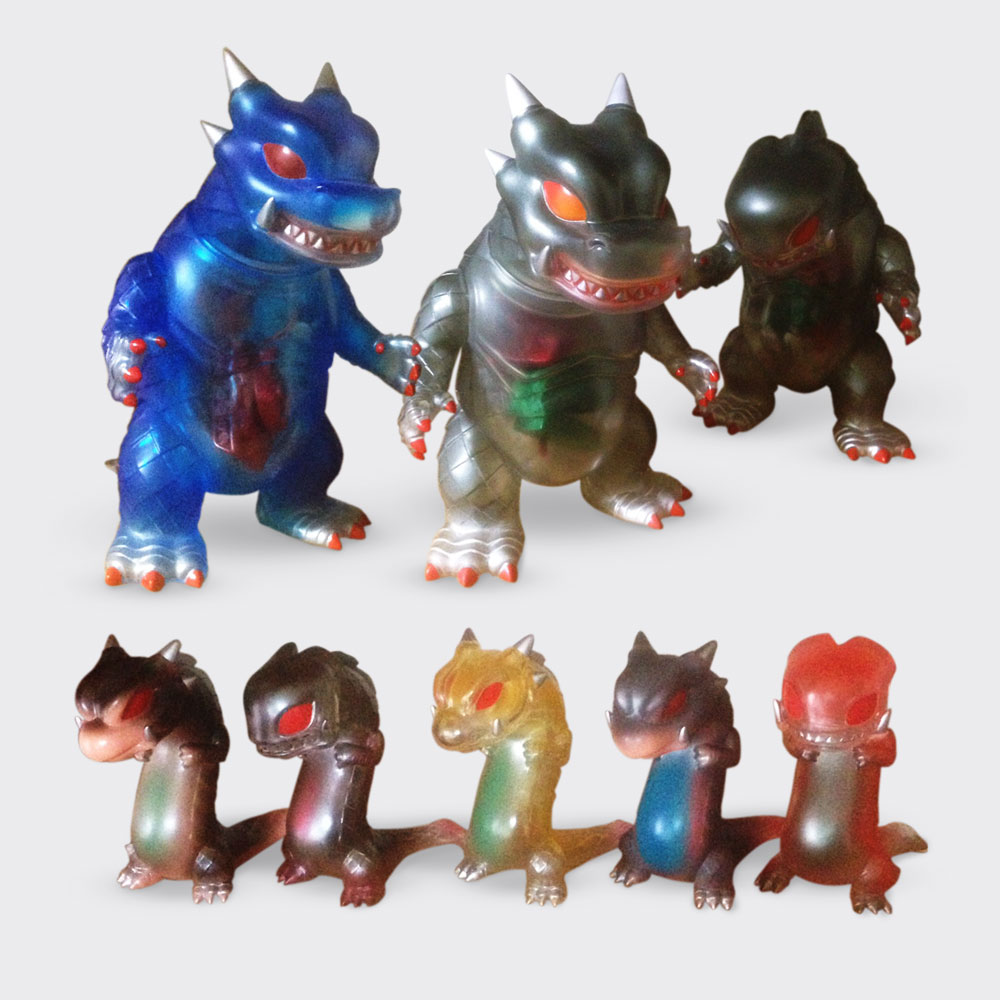 Illustrator Christopher Lee unveiled on Twitter his last print he is bringing to San Diego.  It is Godzilla themed, measures 11″x 17″ and is limited to 60 pieces.
The last new print I'll have at SDCC is a love letter to the Godzilla films I grew up with.

Ed. of 60 / 11×17" pic.twitter.com/BMJRBaMZ5J

— Chris Lee (@thebeast_isback) July 15, 2016
Beckett Media has posted on their site that Grumpy Cats trading cards are headed to Comic-Con to debut from Breygent.  The card set will consist of 7 cards and each set will come with a promo card.  No further details are available at this time.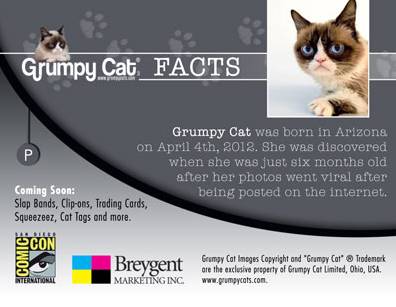 Moriarty painting for SDCC! pic.twitter.com/eZUdQova7A

— ✨Cara✨C2E2 R-11 (@ohcararara) July 15, 2016
Kris Anka posted on his Tumblr that he will be bringing a limited exclusive Sansa Stark print to San Diego Comic-Con.  They measure 18.5″ x 12″ and will sell for $20 at booth #2104.  He will also be signing Thursday, July 21st from 5-6pm and Saturday, July 23rd from 2-3pm.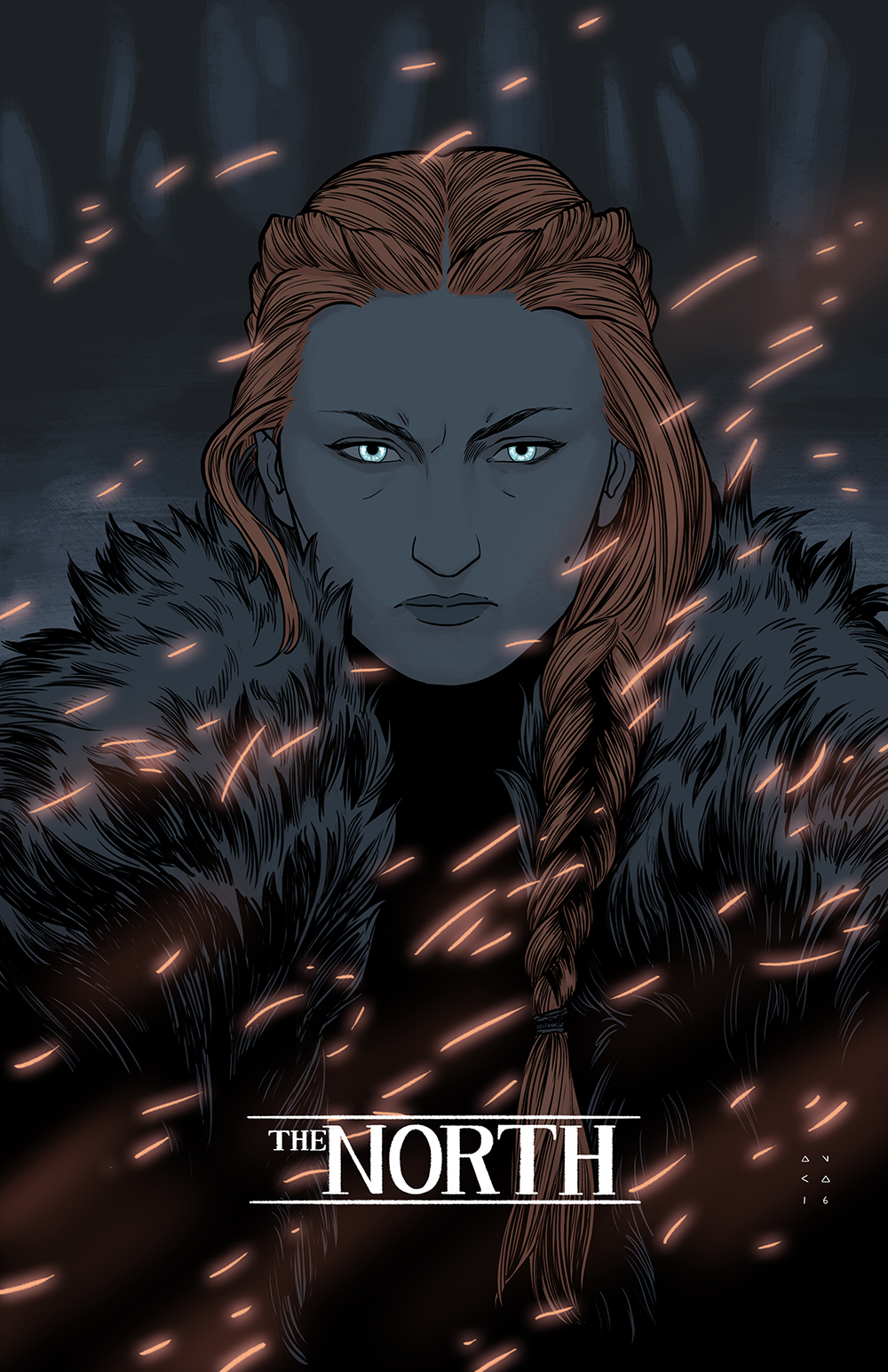 TV Guide Senior Writer Damian Holbrook posted on Twitter that he will be moderating the Lucifer panel on Saturday, July 23rd.  The panel will also include Tom Ellis, Lesley Ann Brandt and Rachael Harris.
Oh Hell! I'm moderating the @LuciferonFOX panel at #SDCC on 7/23! @tomellis17 @LesleyAnnBrandt @RachaelEHarris & @TheReal_Db start praying!

— Damian Holbrook (@damianholbrook) July 15, 2016
The Toy Chronicle tweeted that Super7 will have a Bodhisattva Alavaka exclusive figure set at SDCC booth #4945 and it will sell for $80.
@super7store will have a #DevilsHeadProduction exlcusive Alavaka at #SDCC2016 Detailsinside! https://t.co/A6IQ81hagz pic.twitter.com/zzDpfy8Cal

— The Toy Chronicle (@TheToyChronicle) July 15, 2016
Dark Ink Art posted on Twitter that at least two Futurama art pieces will be available and San Diego Comic-Con booth #5629.
#FuturamaFriday Be sure to be on the lookout for these NEW #Futurama pieces at SDCC! Booth #5629 @Montygog pic.twitter.com/SCuZrDvSp6

— Dark Ink (@DarkInkArt) July 15, 2016
Acme Archives Limited posted on Twitter that they will also have Firefly artwork available at booth #5629.
#FoxFriday NEW #Firefly artwork featuring #Serenity and the crew will be available at booth #5629 at SDCC! pic.twitter.com/TeMkwj7wcS

— Acme Archives Ltd. (@AcmeArchives) July 15, 2016
Fox Comedy Exec Jonathan Gabay tweeted that you can find this poster and more Son of Zorn swag coming to SDCC 2016.
Get this poster and SO much more #SonofZorn swag next week at #SDCC! https://t.co/Q4RxXyeXGR

— GabayJonathan (@GabayJonathan) July 15, 2016
Birth.Movies.Death. announced on Twitter that their Star Trek magazine will be available at Mondo News Comic-Con booth #835.
Our STAR TREK magazine's going to SDCC! Swing by the @MondoNews booth #835 to pick up your copy pic.twitter.com/dEt8PMN2nY

— Birth.Movies.Death. (@bmoviesd) July 15, 2016
IDW announced on Twitter that they will have 25 copies of their limited edition signed New Mutants book at San Diego Comic-Con.
BREAKING NEWS: 25 copies of our signed, limited-edition New Mutants book will be available at #SDCC. Original art later in August.

— IDW Limited (@IDWLimited) July 16, 2016
DC Comics posted on Instagram that they want your questions for the cast of Supergirl at their SDCC Q&A panel. Record your video question and post it on Instagram by July 23rd and use the hashtag #DCAASupergirl.
https://www.instagram.com/p/BH5KlBuhE5x/
Flat Bonnie, the maker of adorable plush toys who also helps raise awareness for abandoned animals, has a new Comic-Con exclusive for this year. The first, Leo the Otter as Rescue Wampa, is an 11″ handmade plush that will retail for $50. He even comes with a magnetic life preserver and adoption certificate. Other Flat Bonnie plushes, including KittiEwok, will also be available at Giant Robot Both #1729.
Hero Initiative Booth #5003 will have an officially licensed DC Comics print of Harley Quinn by Amanda Conner and Jimmy Palmiotti, which will retail for $20. Conner and Palmiotti will be signing all weekend.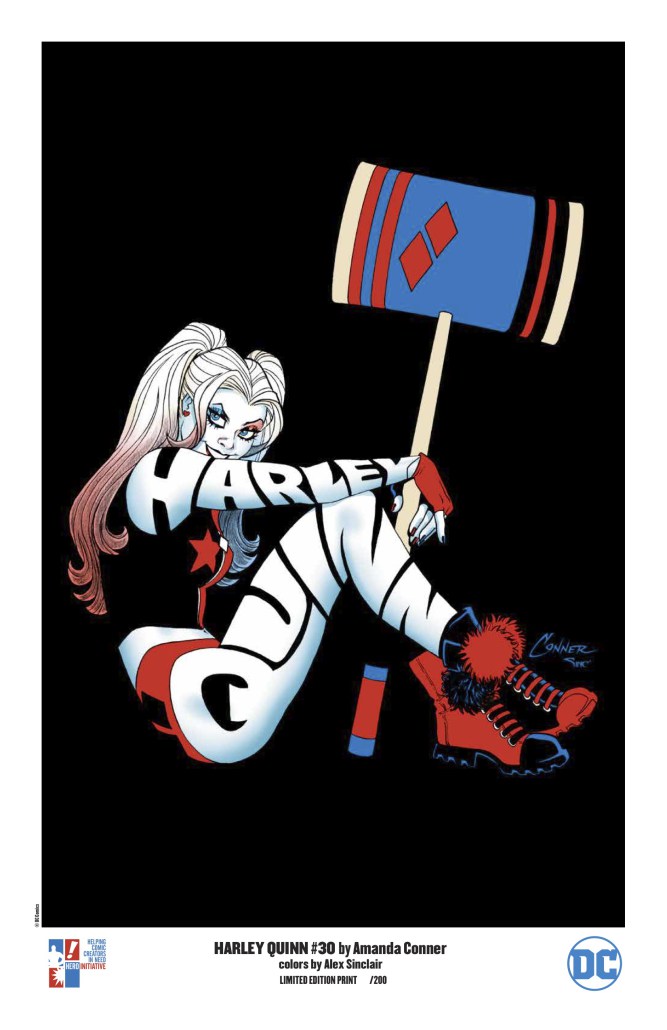 Diamond Select Toys will have a wide range of upcoming products, including action figures for Alice in Wonderland, Mallrats, and Muppets, available to preview in person at Booth #2607. You can read more about the upcoming products on DST's blog.
While there are no further details yet, Geek & Sundry will be holding a "Super Secret PARTYPARTYPARTY" at Comic-Con on Saturday. Keep an eye on their social media for the details.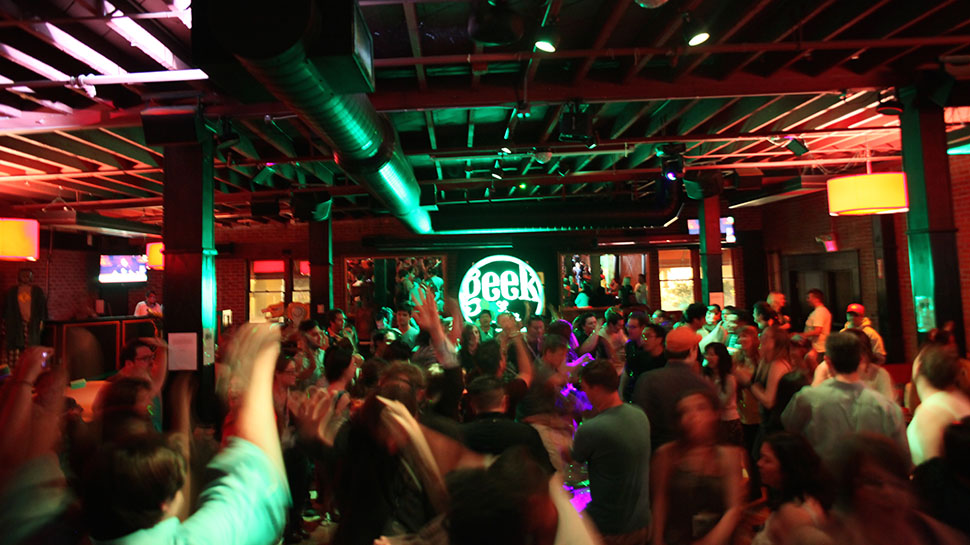 Stop by the Cartoon Art Museum Booth #1930 all weekend for their tenth annual Sketch-a-thon, which includes animators, graphic novelists, newspaper strip cartoonists, comic book illustrators, and more. In exchange for a donation of $10 or more to the Cartoon Art Museum, supports will receive a customized convention sketch from a professional cartoonist (some artists and sketches will be sold at a premium). The day's full schedule will be posted at their booth – and you can find more information on The Animation World Network.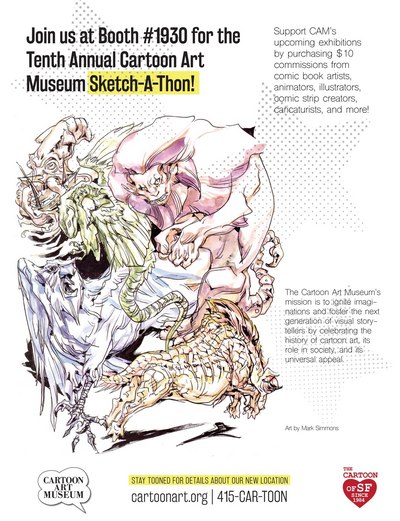 VIZ Media Booth #2813 will be home to a number of signings, including Magic: The Gathering's Senior Game Designer James Wyatt, the creator of Bee and Puppycat, and more. There will also be over 70 pieces of original art highlighted from the boo from legendary manga artists to celebrate VIZ's 30th anniversary, a prize wheel to win exclusive goodies, a Sailor Moon tiara giveaway, and a chance to win Tokyo Ghoul, Pokemon Adventures, or other posters. Find more information on NerdSpan.

Slayer will be signing autographs at Nuclear Blast Booth #501 on Friday, July 22 at 1PM – and there will also be free Slayer giveaways all week long, while supplies last. So swing by to pick up free Slayer music samplers, stickers, and buttons.
Anything we missed? Let us know in the comments, drop us a line or tweet us at @SD_Comic_Con.