A week from now at this time, we'll all be in line for something, somewhere! But we're not there yet – so check out this edition of Under the Tents, which features news from Mondo, Funko Marvel Collector Corps, Bandai, and exclusives from Yu-Gi-Oh, Luke Chueh, and much more.
Here's a look at the news you might have missed:
While Warner Bros. TV has yet to reveal the full cast lists for most of their panels, Candice Patton has confirmed that she'll be on The Flash panel.
The Flash's #SDCC panel will begin at 5:00pm in Ballroom 20 on Saturday, July 23rd.

Who's coming to see me and the gang? 🤗 #WBSDCC

— Candice Patton (@candicepatton) July 13, 2016
Speaking of WB TV, looks like Nerdist also revealed which cast members from DC's Legends of Tomorrow will be in town: Victor Garber, Brandon Routh, Arthur Darvill, Dominic Purcell, Franz Drameh, Caity Lotz, Nick Zano, Maisie Richardson-Sellers, Phil Klemmer, and Marc Guggenheim.
More LEGO sets that you can see, but not buy (yet!). Looks like you'll get to see the upcoming Adventure Time set at the LEGO booth.
Build eight of your fave Adventure Time characters in the @LEGOIdeas set coming Jan! See it at #SDCC2016 #LEGOSDCC pic.twitter.com/o3M5jOskJe

— LEGO (@LEGO_Group) July 13, 2016
These Harley Quinn and The Joker statues will be on display at the DC booth at Comic-Con, according to Yahoo.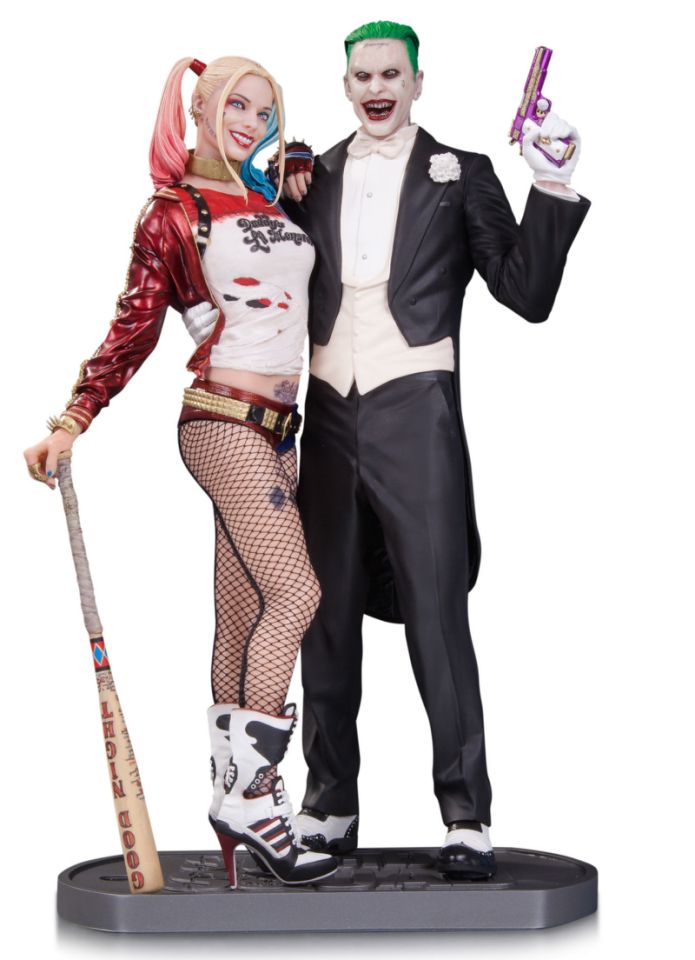 Papercutz will be offering several freebies – like Trolls movie posters, Lunch Witch lunch bags filled with creepy concoctions, and more – but they'll also have a Reading Nook at Booth #1720 so you can sit in a comfy chair and get into a new graphic novel. They'll also be doing signings with Pig Goat Banana Cricket's Eric Esquivel, Sanjay and Craig's Sam Spina, and more. Find the full information on their site.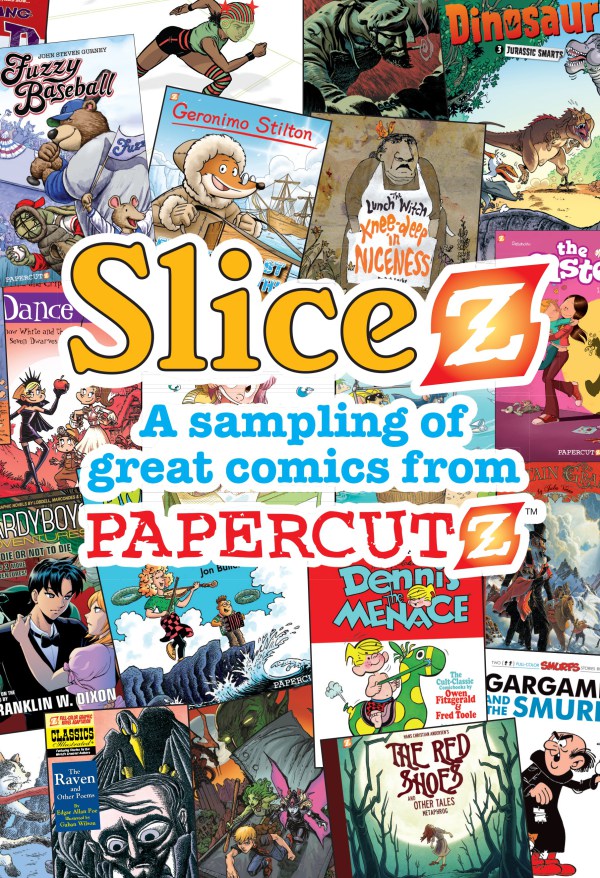 Our friends at The Ninjabot will be unveiling a number of prints this year – including Pop Cat versions of Clockwork Orange and Mass Effect.
https://www.instagram.com/p/BHvG19kjzY5/
https://www.instagram.com/p/BH0KDcGDDQt/
AMC has revealed the first look at another piece of key art for The Walking Dead – and we wouldn't be surprised at all to see this on banners inside the convention center.

And speaking of The Walking Dead – no surprise at all, but AMC also confirmed that we'll once again be getting the new season trailer at/during their panel.
Eeny, meeny, miny, moe. You are it.
The #TWD Season 7 trailer arrives Friday, July 22 at #TWDSDCC. pic.twitter.com/ux0A74OSLt

— The Walking Dead (@WalkingDead_AMC) July 14, 2016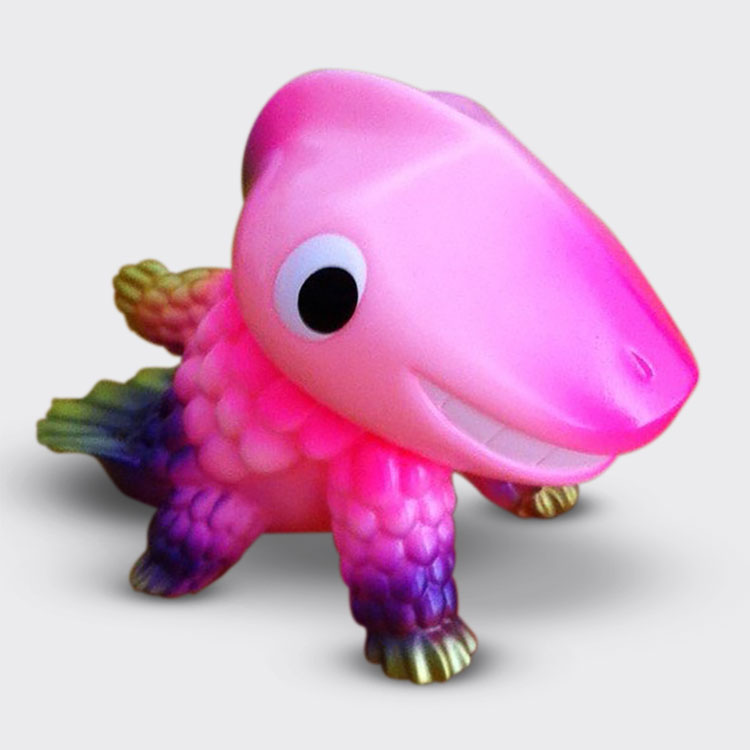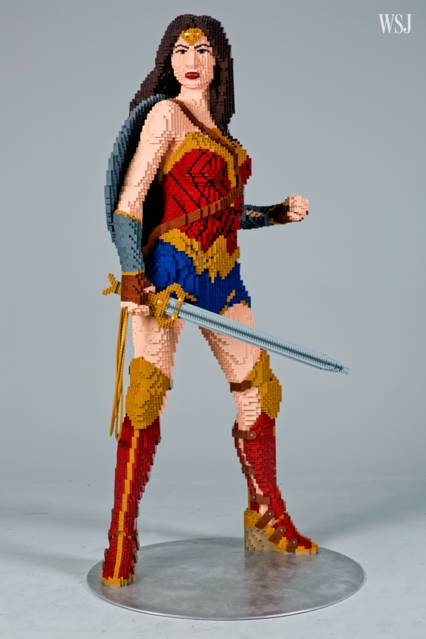 Artist Mike Vasquez showed off a Rick & Morty print that will be available in 11×14 as well as 18×24 quantities at his booth.
https://www.instagram.com/p/BH2Px1FjjEM/?taken-by=mikegoesgeek
Illustrator Christopher Lee also unveiled a look at his latest piece – "The Chocolate Room".
Another print I'll have with me at SDCC.

The Chocolate Room / Ed. of 50 / 11×14" on cotton rag pic.twitter.com/2qrBRLfhMC

— Chris Lee (@thebeast_isback) July 14, 2016
For those who have been wondering about this year's Marvel Unlimited Plus panel (for Marvel Unlimited members only) – VP and Executive Editor of Marvel Digital Media, Ryan Penagos, promises news soon.
Marvel fans going to SDCC and looking for Sunday #MarvelUnlimited Plus event info? Stay tuned! #MarvelSDCC pic.twitter.com/MJmqwhkGR2

— Ryan Penagos (@AgentM) July 14, 2016
If you have a question for your favorite FOX TV shows during their panels at Comic-Con – including Gotham, Lucifer, The Simpsons, Rocky Horror Picture Show, and more – they're currently collecting questions on Twitter.
Have a question for the cast of #Gotham? Tweet us your question and we might ask it at @Comic_Con! #SDCC pic.twitter.com/PDMYh55k7j

— Gotham (@Gotham) July 14, 2016
Lucifans- tweet us your questions for the #Lucifer cast and they may answer it at @Comic_Con! #SDCC pic.twitter.com/Lbuz4iEx7m

— Lucifer (@LuciferNetflix) July 14, 2016
DYING to know all about #TheExorcist series? Tweet the cast your questions and they might answer at #SDCC. pic.twitter.com/7d126FUNcK

— The Exorcist (@TheExorcist_TV) July 14, 2016
#TheSimpsons cast might answer your question at #SDCC, so tweet us what you've always wanted to know about the show! pic.twitter.com/bCluCJ9ANn

— The Simpsons (@TheSimpsons) July 15, 2016
Shivering with antici…pation for some #RockyHorror scoop? Send us Q's & our cast may answer them @Comic_Con! #SDCC pic.twitter.com/TPnxWXO3fi

— Rocky Horror on FOX (@RockyHorrorFOX) July 14, 2016
Funko's Marvel Collector Corps will be offering their Year One Super Box – which was released online to founding members of the subscription box service – to Comic-Con. The box will retail for $125 and be available at the Powered by Funko booth at Comic-Con (which, unlike the regular booth, you just line up for).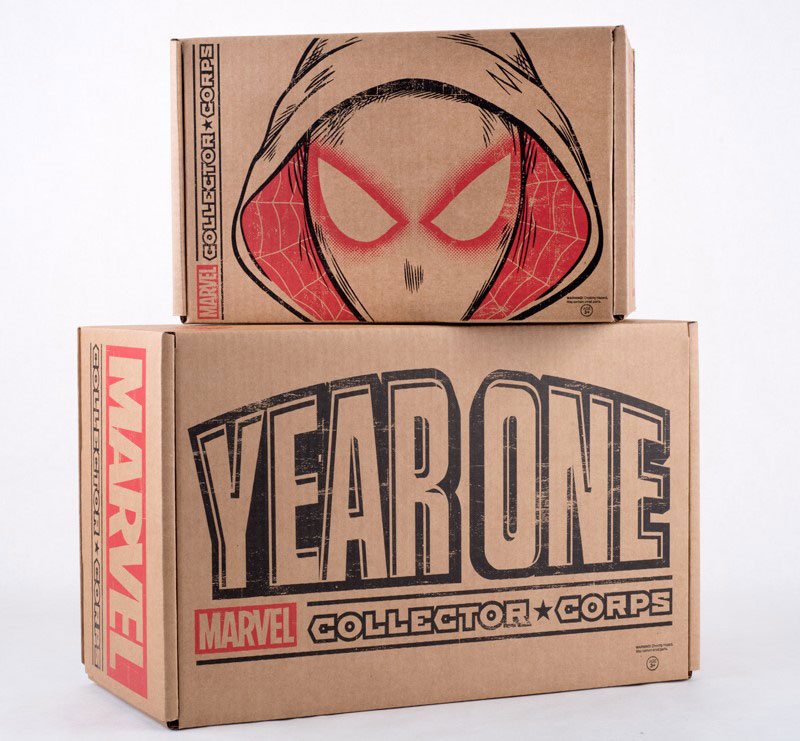 Pop culture screen-printed poster-makers Mondo teased their upcoming prints. They better get to announcing soon! There's only a few days left.
A pixelated sneak peek at the posters we have lined up for @Comic_Con! Reveals coming soon. #SDCC pic.twitter.com/6IdBPd9vbr

— MONDO (@MondoNews) July 14, 2016
On Saturday, July 23 at 11AM at Mondo Booth #835, Jock will be signing 6×9 cardstock prints of his upcoming book The Art of Jock's cover artwork. According to Mondo, "Those who stop by the signing will be entered to win an early copy of the book with an original sketch by Jock inside (we're giving away two!), plus a number of additional original sketches." So stop by early, because the signing is limited to just 150.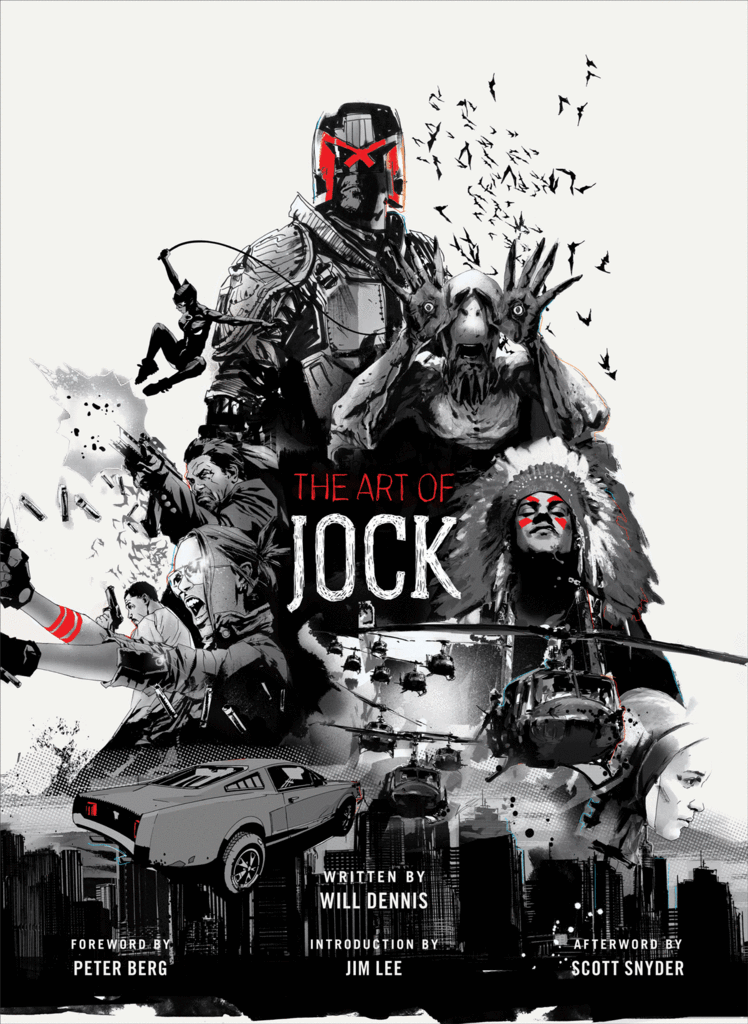 Starburns Industries revealed their booth line-up for Saturday, July 23 – which includes appearances from Fred Sablan, The Men of Beyond Yacht Rock, and more.
Saturday at SDCC brings @Dukulele, @BrodyismeFriend, @Fredsablan and MUCH MORE! #SDCC2016 pic.twitter.com/oKfthhJx1S

— Starburns Industries (@StarburnsInd) July 14, 2016
https://www.instagram.com/p/BH23uw6hgKV/
Get your workout on at Comic-Con with Nerdstrong Gym, who will be holding a "pop-up workout". Follow them for more information.
https://twitter.com/nerdstronggym/status/753695086186115072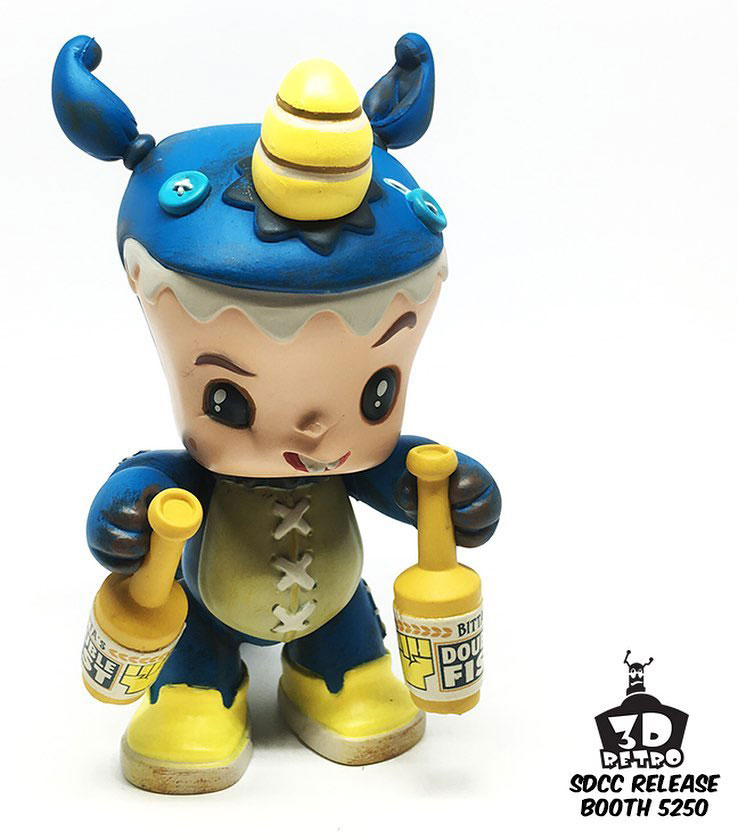 Popular artist Luke Chueh will have some enamel pins available at the Munky King Booth.
https://www.instagram.com/p/BH3L3grhIB2/
https://www.instagram.com/p/BH3LkkFBEmU/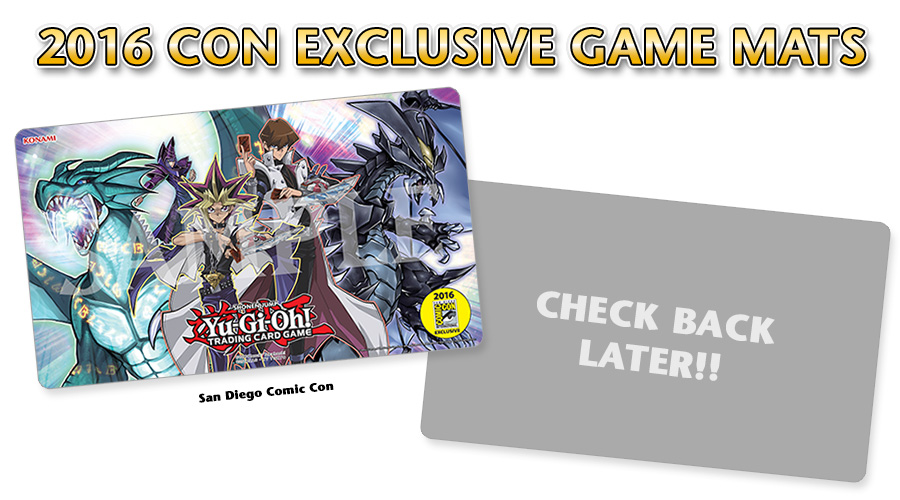 Get your Tokyo Vinyl Mighty Morphin #PowerRangers Movie Red Ranger signed for FREE by Steve Cardenas! #SDCC pic.twitter.com/sGMb6isfGe

— Bandai Namco Play (@BandaiNamcoPlay) July 15, 2016
Anything we missed? Let us know in the comments, drop us a line or tweet us at @SD_Comic_Con.