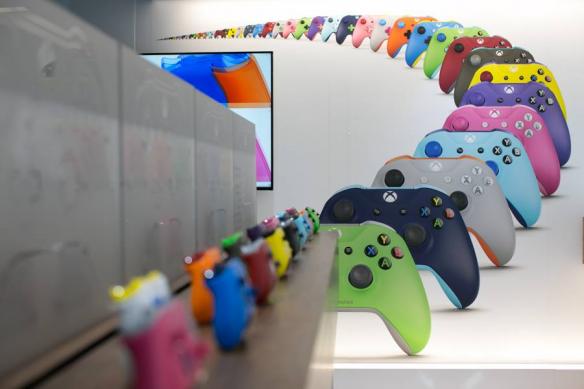 Fans of Xbox will have plenty of opportunities to try new games first-hand, get sneak peeks at what's coming next for the video game conglomerate, and geek out with other gamers! Xbox announced its San Diego Comic-Con schedule on their site today, and it's jam-packed.
At Xbox's Booth (#100), attendees can swing by for a chance to play Gears of War 3.
Gone is the Xbox Lounge, but that doesn't mean Xbox is skimping on their offsite presence – instead, they're co-sponsoring Nerd HQ with AMD this year, and those who stop by the New Children's Museum will have a chance to play a multitude of games, including Gears of War 4, Halo Wars 2, Forza Horizon 3, Deadrising 4, Minecraft, Titanfall 2, Final Fantasy XV, and more.
You can even book your gameplay now for Gears of War 4 and Titanfall 2 on The Nerd Machine's website now.
Beyond gaming, they'll also have the Xbox Design Lab at Nerd HQ, where you can personalize your Xbox Wireless Controller with over 8 million possible color combinations. Also be sure to check out the Xbox Photo Booth.
They'll also be holding a panel at Nerd HQ on Friday, July 22 from 5PM-6PM with Gears of War 4 creators, characters and cast – and promise "some special announcements".