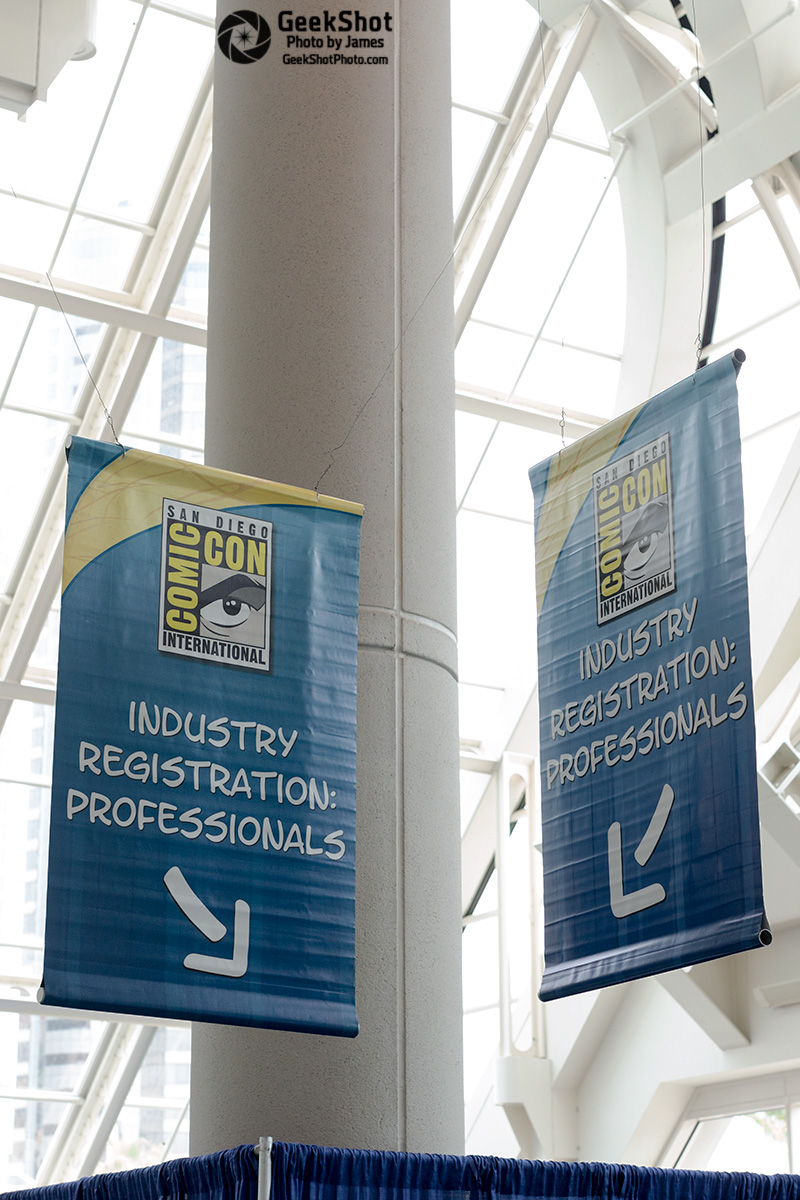 With Returning Registration now over, everyone's attention has turned to the sales we still have left to get through – including, but not limited to: Creative Professional Registration, Trade Professional Registration, Volunteer Registration, the General Hotel Sale, and Open Registration. And it's already March 20. Sheesh.
The good news is that Comic-Con International has just unveiled the date for one of those sales, inching us closer to the others. Creative Professional Registration – for those who meet that criteria – will have their badge registration event on March 23.
Just like the last two years, Creative Pros are guaranteed a badge (for yourself only).  If you're only needing a badge for yourself, don't stress at all – you can go to this page on March 23 after 11:05AM PT to find instructions. You'll have until May 12 to register, so really, don't stress if you fall into this category.
For those wishing to bring guest(s), however, the EXPO Logic waiting room is back. You'll need to make sure that your guests — regardless of if you're going for a paid or complimentary guest badge — have their own Member ID, so make sure they sign up sooner rather than later. Prior to the sale, you'll be given a professional access code to enter the room, just like general attendee's registration code. Have questions about how the process works? Check out our guide to Returning Registration for a general overview of the waiting room process. Just like with that sale, you'll need to enter the waiting room between 9AM-10AM PT.
Then if you make it through on March 23, you'll be able to register for one complimentary guest and/or one paid guest, while supplies last. Two years ago, the Toucan Blog mentioned that they anticipated complimentary guest badges to reach capacity within the first half hour of registration — but paid guest badges rarely reach capacity, so as long as you don't mind paying, don't panic too much.
Most of the EXPO Logic Registration process is the same as for general attendees, with one important difference: Paid professional guest badges for juniors (ages 13-17) cost the same as an adult badge. Those 12 and under can still attend for free, and don't need to be registered in advance, only onsite.
Trade Professional registration will occur at a later date.
You can find more information on Comic-Con International's site.
Will you be registering for a Pro badge? Let us know in the comments.