As almost any attendee will tell you, convention food is rarely appealing. It's often overpriced and not very appetizing. However, one of the best features of WonderCon Anaheim is the diversity of food offerings in the immediate area — including the food trucks located in the front plaza of the convention center, which will be returning for WonderCon this weekend.
Comic-Con International announced that 15 (yes, 15!) food trucks will be serving attendees (though all trucks are subject to change, as are any menus) for 2017, and we've rounded up what we think are some of the best offerings from each.
Barcelona OntheGo
The popular Latin eatery-on-wheels Barcelona OntheGo is back again this year. The food truck combines "wholesome, traditional Spanish recipes with Latin influences, modern cooking techniques, and local products" to create dishes like their USDA Prime Top Sirloin topped with chimichurri sauce and served with fries, shrimp tacos with chipotle aioli, and a breakfast burrito so good that our own Sarah Lacey hasn't stopped talking about for two years.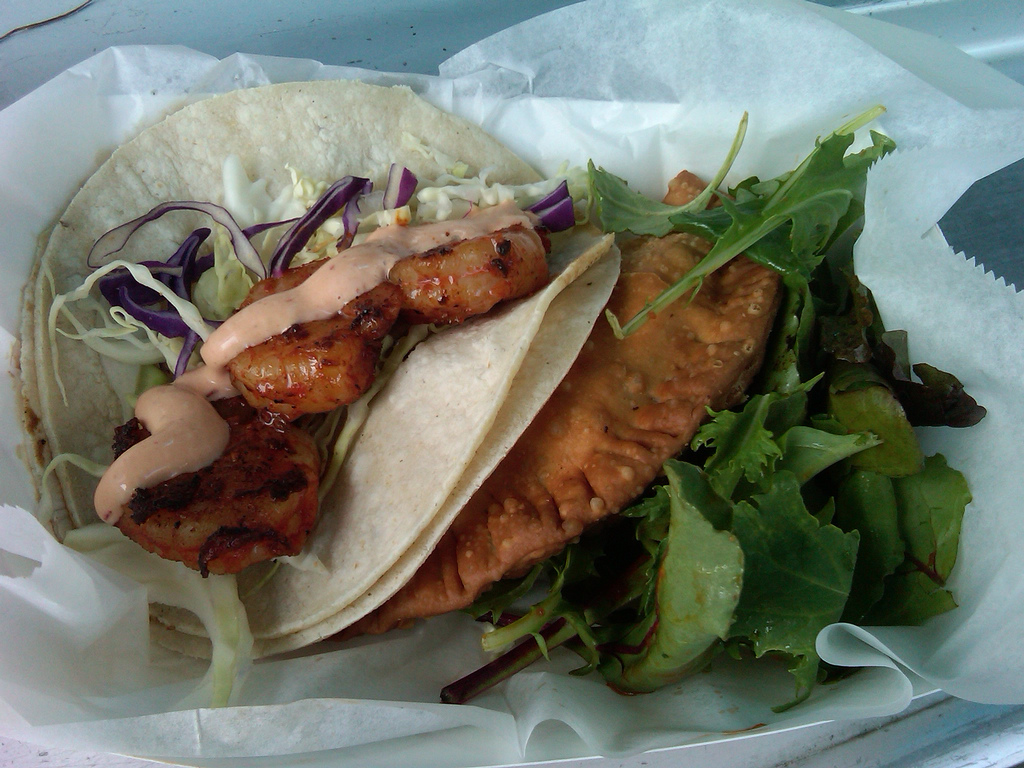 Burger Monster
Burger Monster is famous for, you guessed it, burgers. The menu rotates between a wide variety of burgers, including the American Werewolf (melted American cheese, lettuce, tomato, onion, and a house made OC sauce), a vegetarian Creature From the Black Lagoon (balsamic marinated portabella, sauteed onions, tomatoes, avacado, spinach, and native herb spread), and The Mighty Melt (carmelized cheddar, bacon, BBQ sauce, tempura onion strings, and coleslaw – all on a white brioche bun). We also talked to the talented burger-slingers behind the wheel at Burger Monster last time they were dishing up burgers at the convention, to find out just what it's like to serve hungry hordes at WonderCon.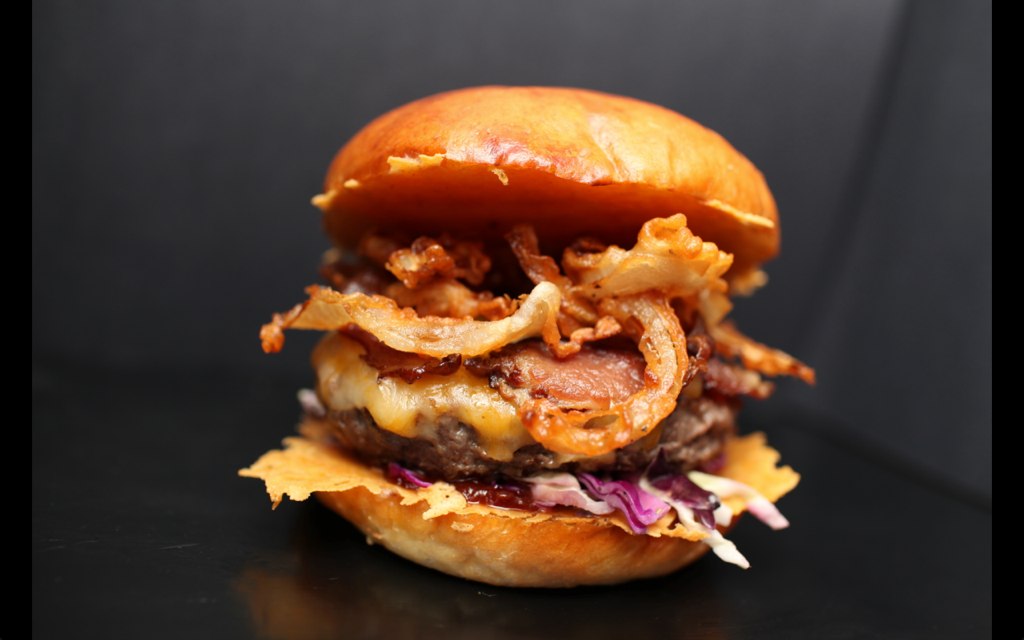 Cool Crave
Cool down between panels with some Italian Ice from Cool Crave, available in flavorites like Bomb Crave (cherry, lemon, and blue raspberry), Big Crave (orange, pineapple, and cherry) , "Juicy Crave" (Sour apple, watermelon, and lemon), Watermelon, Mango, Root Beer Float, Chocolate, Cherry, Lemon, and Blue Raspberry. Your taste buds will thank you.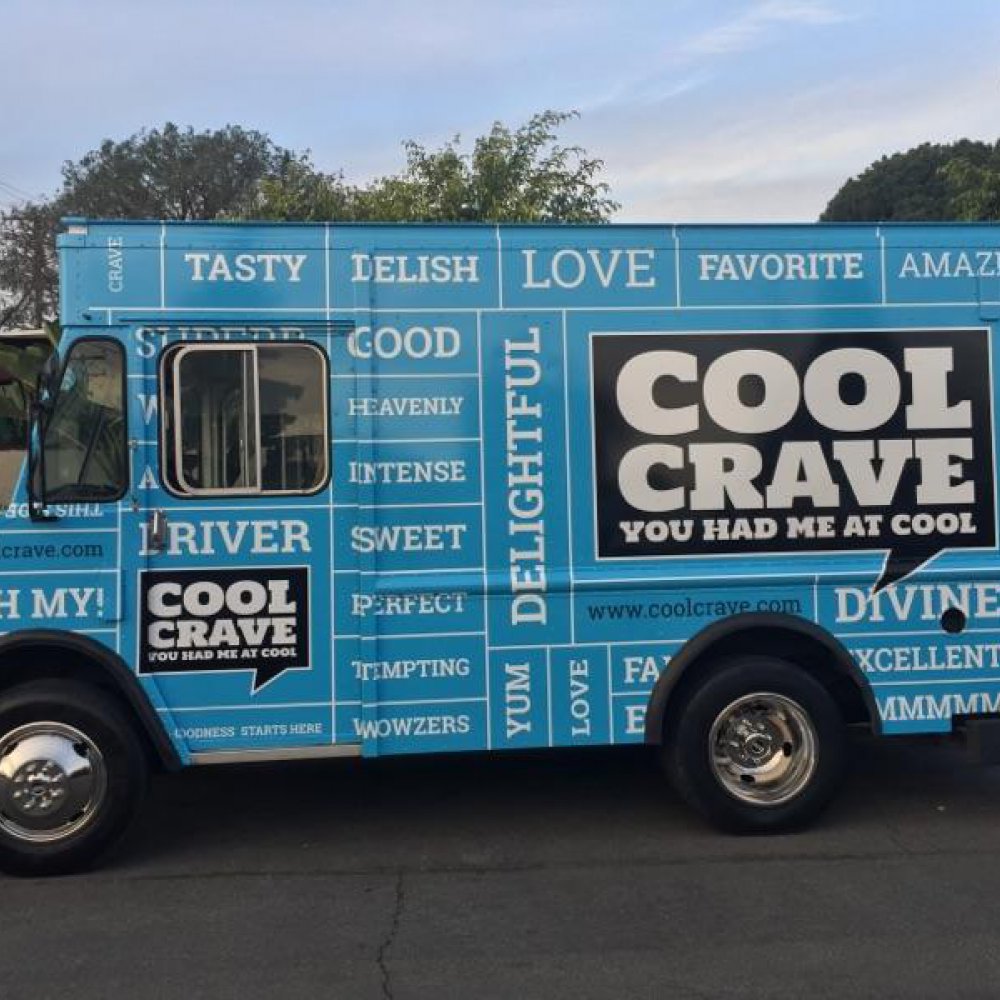 Chunk & Chip
The weather will hopefully be nice and sunny during WonderCon Anaheim, but if you find yourself getting overheated from a walk on the exhibit floor, cool off with Chunk-n-Chip. This food truck serves up ice cream cookie sandwiches in a wide variety of offerings, including options like Butter My Velvet (peanut butter cup ice cream sandwiched between ooey-gooey red velvet cookies), the Blondie Bliss (white chocolate, walnuts, and coconut on a white chocolate fudget with macademia nuts cookie), and Goober Doober (a chocolate chip cookie and chocolate brownie with mint chip and vanilla bean ice cream).

Devilicious
Delicious promises that it's "food so good it's bad". Everyone in line will be jealous of your All Crab Crab Cake served on a toasted sourdough english muffin with house spicy aioli, or your Buffalo Chicken Melt made with caramelized onion, habanero jack cheese, blue cheese, and buffalo sauce on a french sandwich roll. Don't forget the Truffle Parmesan Fries, either.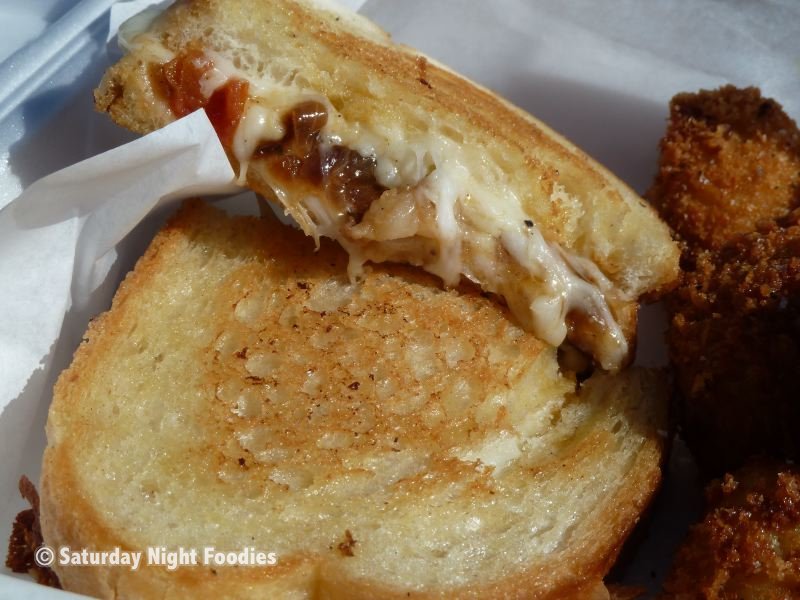 Falasophy
Modern Lebanese street food kitchen Falasophy combines Lebanese favorites with SoCal flavors, to offer up items like their Classic Falafel Pita Sandwich to Spicy Modern Tacos (falafel, avocado, house-pickled jalapeños, and cilantro garlic-crema). Add an order of hummus or spicy garlic fries to any order for a meal that's truly worth your time.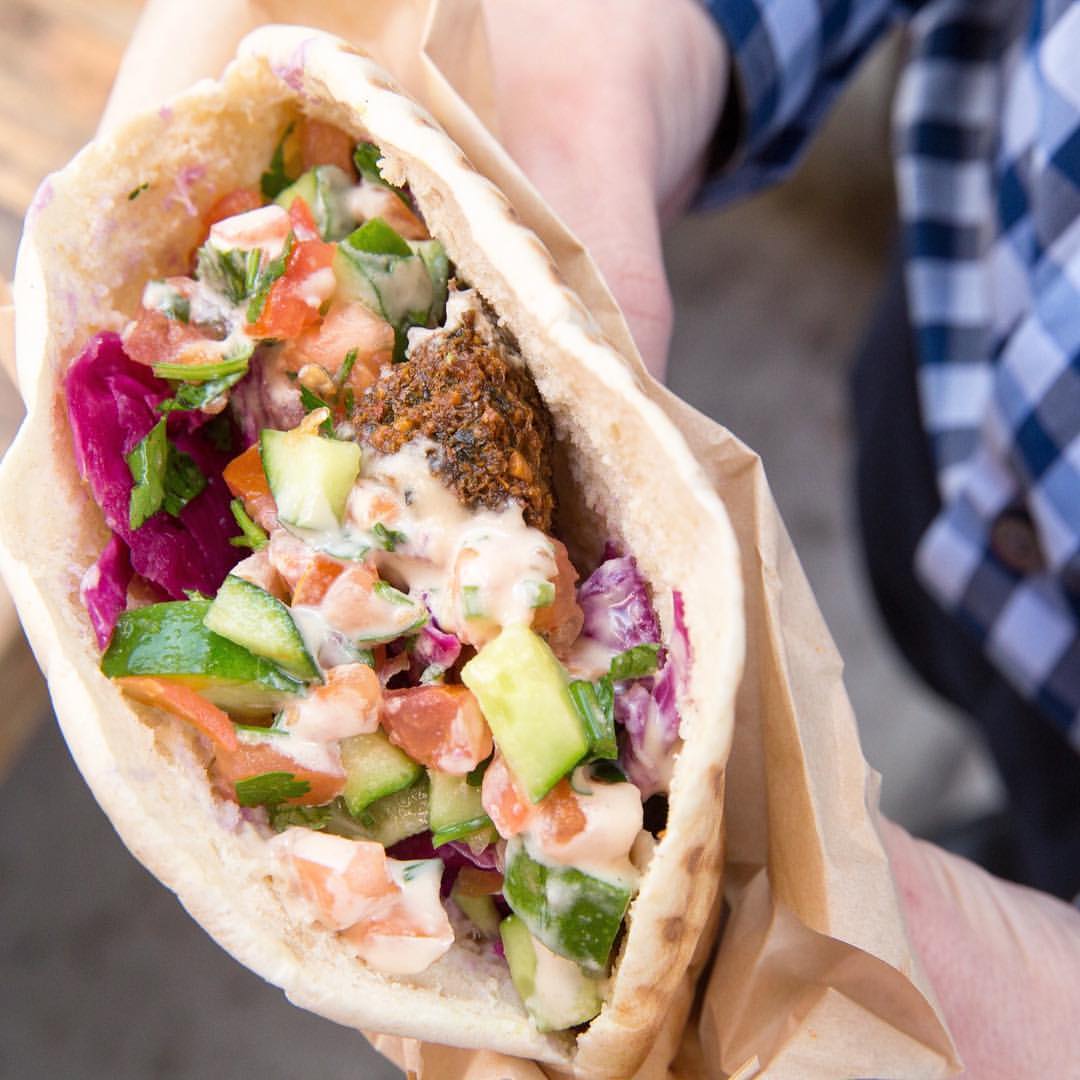 Kala
In the mood for some Mexican? Then Kala should be your first stop. This truck dishes up gourmet Mexican dishes, putting their own twist on traditional classics. Try offerings like Patron Tacos (tender steak marinated in Patron tequila and lime, then topped off with pico, guacamole, and queso fresco), Sweet Piggy Tacos (slow cooked pork shoulder with ancho chile, jicama slaw, pineapple, scallions, and tomatillo salsa), or a Raspberry-Chipotle Chicken Sandwich.

MeatUp BBQ
If you're all about the meat — then make sure you stop by MeatUp BBQ, a "fast casual restaurant with a love of smoked comfort food". They'll be dishing up items like St. Louis ribs, Tri Tip, Smoked Bratwurst, and The Farva — pulled pork, a beef patty, bacon, two slices of cheese, aioli, pickles, and fried cherry poppers. Um, yes please.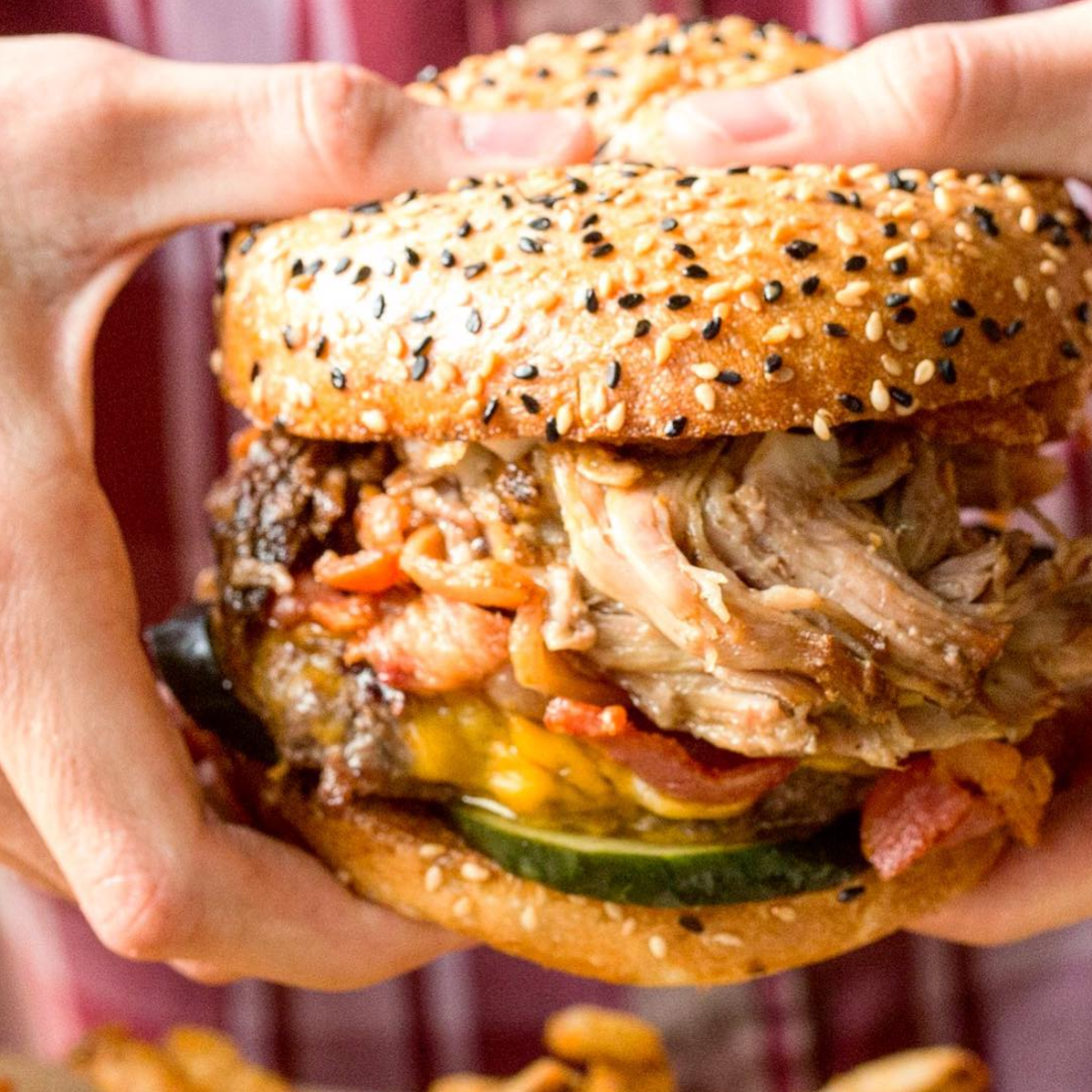 My Delight Cupcakery
The mother and daughter team at My Delight Cupcakery will be busy at WonderCon slinging delicious cupcakes all weekend, like their award-winning Southern Red Velvet, vegan Cookies n' Cream, Snicker Doodle, Key Lime Pie, and more.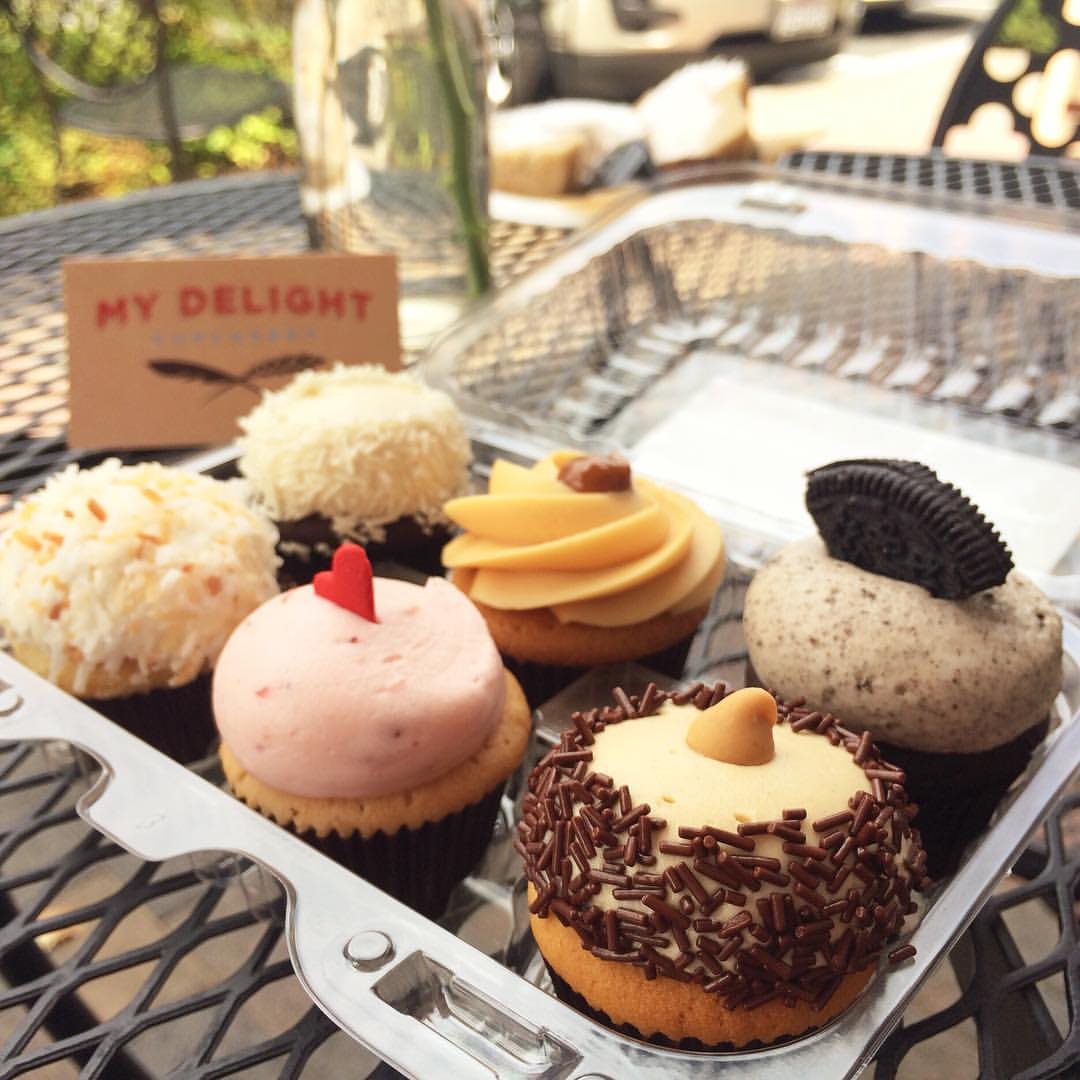 Slummin Gourmet
With a tag line of "Fancy Without the Schmancy", you know The Slummin' Gourmet is going to be a good time. Although their menu changes with each event, in the past, the mobile eatery has offered options like a Kobe Beef Slider with blue cheese, arugula, carmelized onions, and bacon aoli, Vietnamese Style Spicy Caramel Chicken Wings, Flat Iron Steak Sandwiches, Honey Walnut Shrimp Tacos, and more.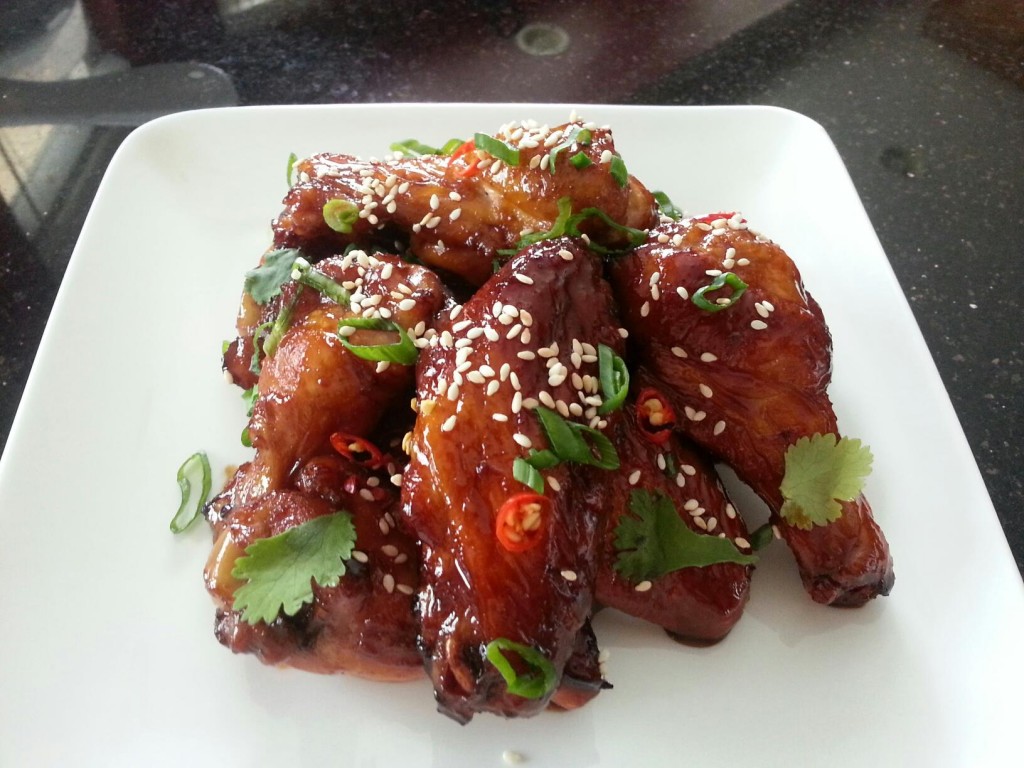 Spudrunners
If you think the ultimate American comfort foods are potatoes and cheese, then Spudrunners might just be your new favorite digs during WonderCon. Fresh ingredients and unique sauces help showcase the potato and grilled cheese sandwiches in all their glory with the Spudrunners' menu, which includes eats like Irish Fries (Applewood bacon, cheddar cheese, green onion, and dipping sauce), the Santa Fe Baker baked potato (grilled lime cilantro chicken, cheddar, tomato, fire roasted green chile, red onion, cilantro, and chipotle ranch), and the Pesto Chicken Grilled Cheese. If you order fries, be sure to check out their wide range of dipping sauces, like Ranch, Pesto Aioli, Lime Cilantro, Baconaise, Wasabi Ranch, and Jalapeno Cheese.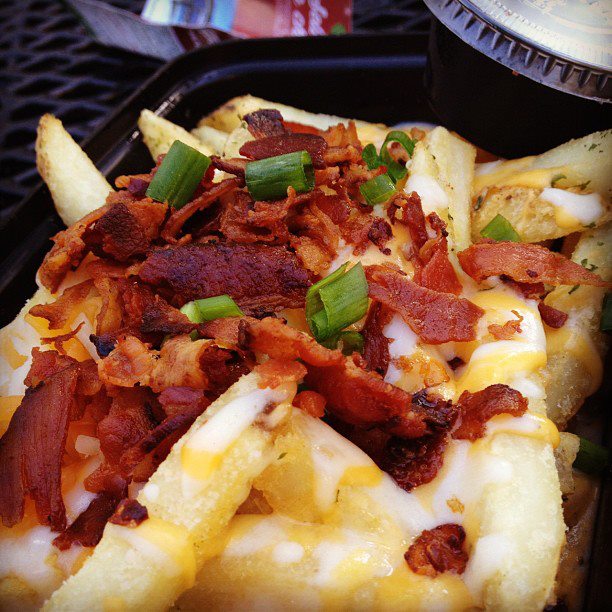 Tasting Spoon
Chef Joe Youkhan's Tasting Spoon offers eaters grilled artisanal pizzas, sliders, pastas, salads, and more. The Carbonara pizza – black pepper marmigiano cream sauce with crispy pancetta and carmelized onions – is apparently to die for, but we're more excited about the arancini.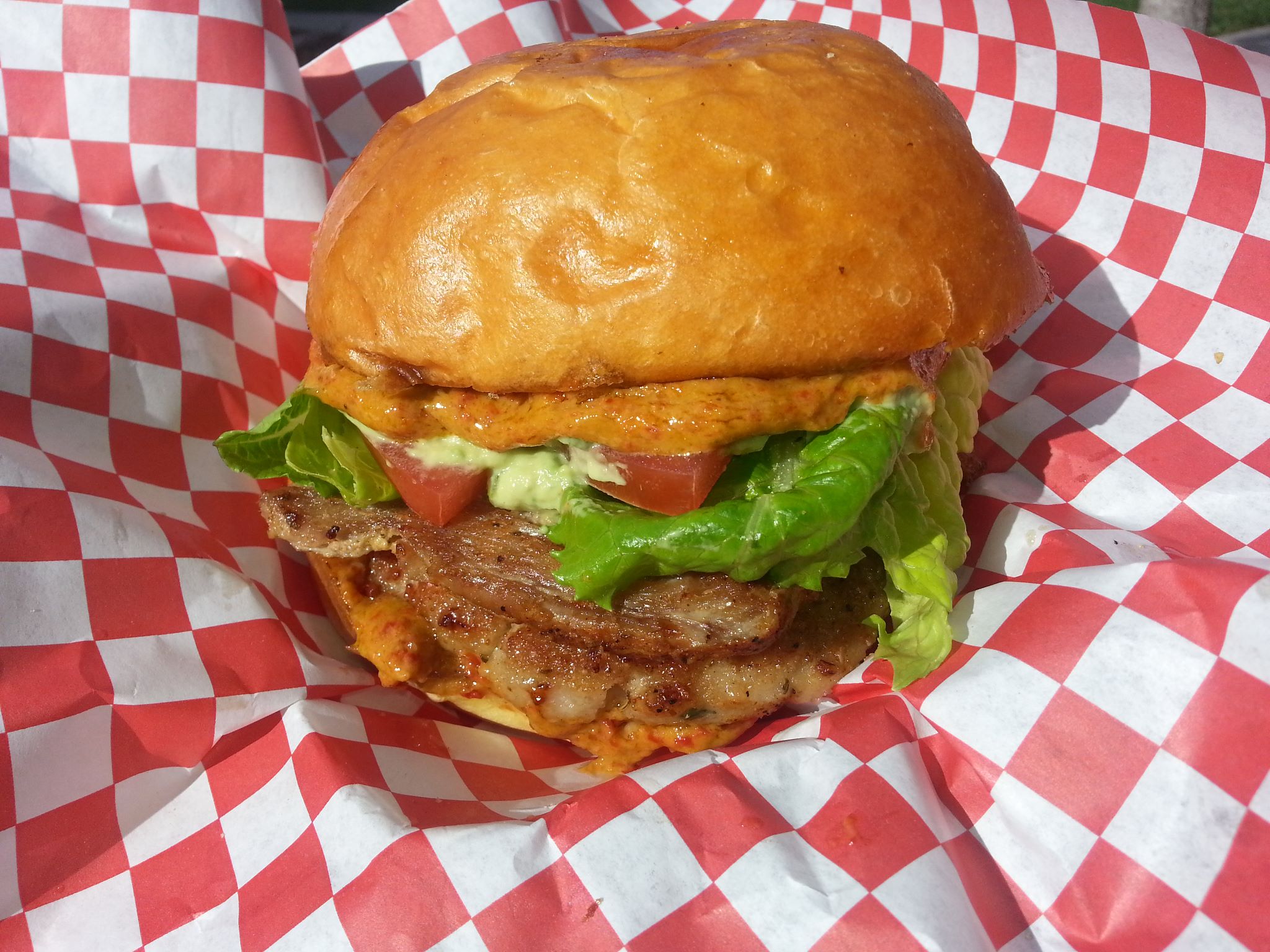 TJ's Woodfire Pizza
Be treated to the smells and sights of traditional wood-fired cooking with TJ's Woodfire Pizza. The menu rotates, but popular options include the Margherita, Quattro Formaggi with mozzerella, asiago, ricotta, parmigiano, and tomato sauce (yes please), and the Big Al (Italian sausage, pepperoni, and tomato sauce). The menu also boasts salads, garlic knots, bruschetta, and desserts.

The Viking Truck

Vikings may not be returning to WonderCon this year, but you can still get a taste of the old world with The Viking Truck. Start off with some Dragon Eggs — delicious tator tats with dark ale chili, cheddar, sour cream, sriracha and viking ketchip — before devouring options like a Loki (Hot Polish sausage with fire roasted jalapeno and red pepper mix, thick cut bacon, smoked cheddar, brown mustard, viking ketchup, and sriracha), a Dirty Bird (chicken apple sausage topped with danish style braised red cabbage and deli mustard), or a Nemesis (a smoked bratwurst corn dog).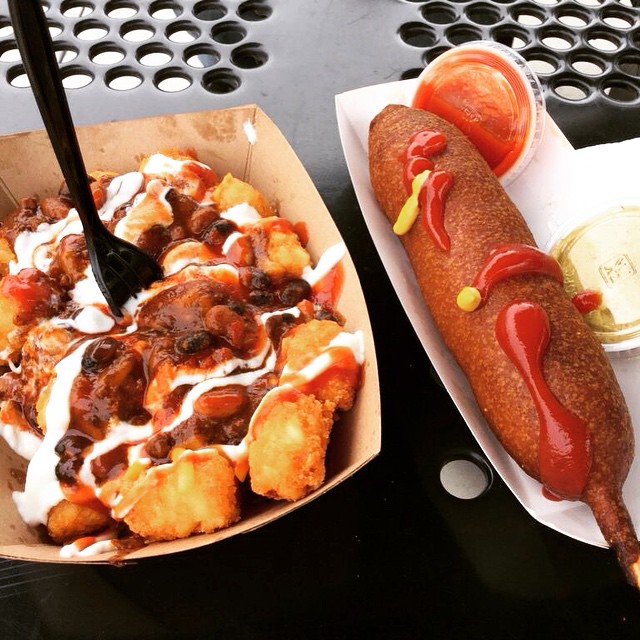 White Rabbit
Get a taste of Filipino fusion at White Rabbit. Dig into favorites like chicken adobo tacos, tender beef with savory soy sauce and infused with citrus in a quesadilla, and fried pork belly rice bowls. You can also add on orders of garlic rice, eggs rolls, or fried eggs to any order.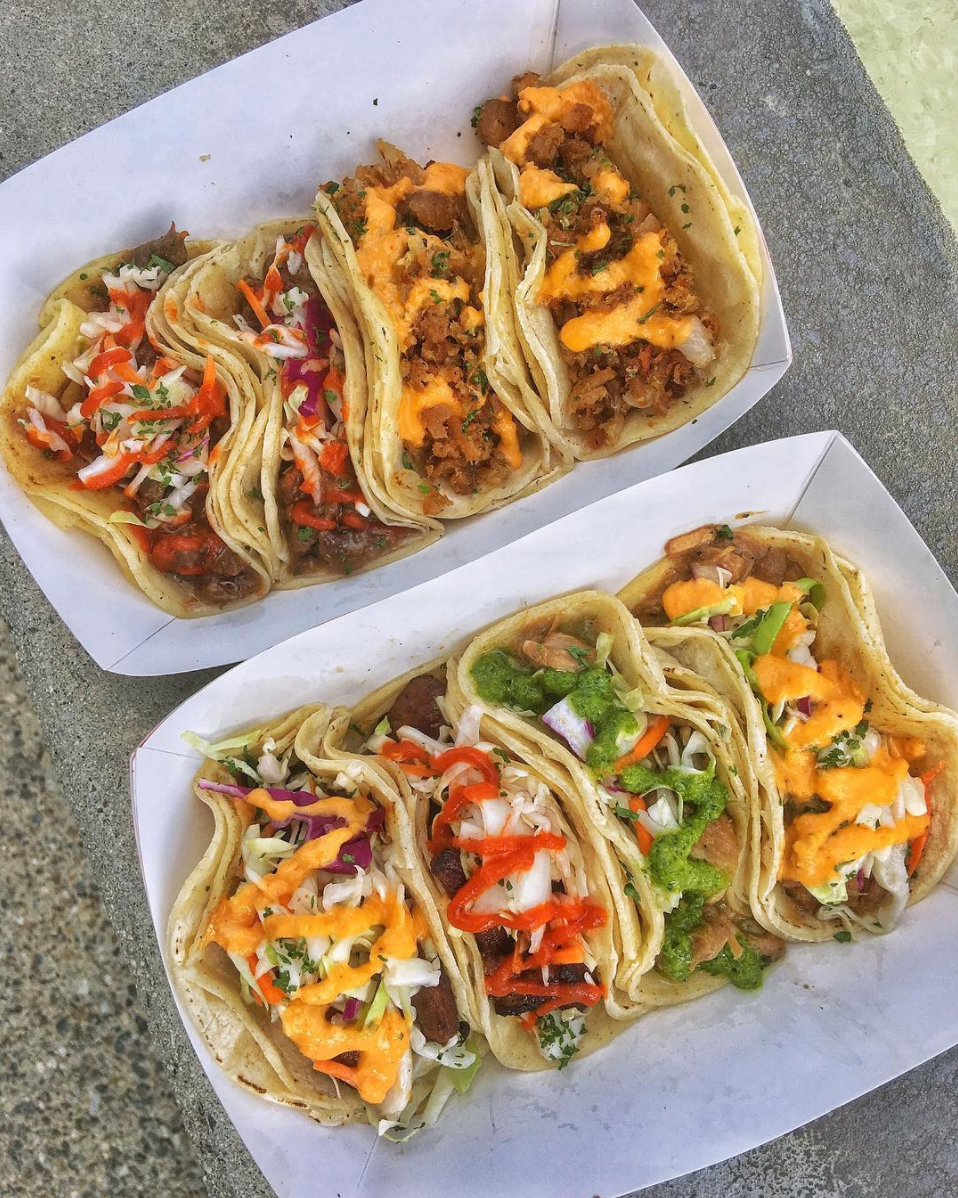 Which WonderCon food trucks are on your must-visit list? Let us know in the comments below.