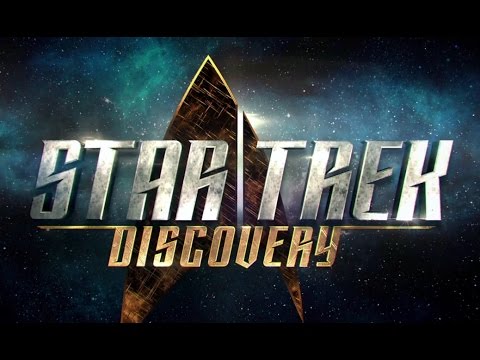 [UPDATE] Star Trek: Discovery actor Anthony Rapp contacted TrekCore about the Philadelphia Gay News quote, stating, "I was misquoted in that [EPGN] article. I had mentioned that in the future we would be doing things *like* Comic Con but I never said anything about being scheduled to do this upcoming Comic Con."
That still doesn't rule an appearance out, which still seems likely.
---
It's getting to be that time of year again, when we hear about exclusives and potential panels for San Diego Comic-Con. And while it's not confirmed (but also not surprising), it looks like the upcoming CBS All Access Star Trek: Discovery could be landing at this summer's convention.
In a recent interview with Philadelphia Gay News, actor Anthony Rapp mentioned that the series is "supposed to do Comic-Con".
Here's the excerpt (emphasis ours) from PGN:
PGN: Your career alternates between theater and film. What can you say about your roles on Broadway and the big screen? Are you always looking to reinvent yourself?

AR: I don't think of it in terms of reinvention. I've been fortunate to do interesting projects. I haven't done a huge number of films and TV shows. I'm proud of what I've done with "bwoy," and other small films I've made. They are collaborative and creative and outside of the pressures of the [industry]. I'm just getting my feet wet in the "Star Trek" experience, and that's the biggest machine I will be a part of. We're supposed to do Comic-Con. I helped establish BroadwayCon, and that's the biggest experience like that I've had so far. But this is a going to be a bigger event and have an international aspect. I'm curious to see how it's going to manifest itself — how many countries and cultures I'm going to experience.
While that's not outright confirmation that we'll be getting a Star Trek: Discovery panel, it's a very likely sign.
Last year, to celebrate the series 50th anniversary, fans were treated to a Hall H panel full of familiar faces, including William Shatner, Scott Bakula, Michael Dorn, Jeri Ryan, and Brent Spiner – as well as the first reveal of Star Trek: Discovery's full name. We'd expect them to pull out all of the stops again for the series, and with a cast that includes Rapp, Jason Isaacs, Doug Jones, Sonequa Martin-Green, Rainn Wilson, and others, it could be another full stage.
Are you excited about a potential Star Trek: Discovery panel at San Diego Comic-Con? Let us know in the comments.