We're starting a weekly column, that's all about looking back at Comic-Con's of the past. Have you ever wondered what the UBlog staff's favorite panel was? Or their favorite place to eat during the convention? If you have a question you'd like us to tackle, please let us know in the comments.
This week's question comes to use from Angela Robinson on Twitter – and is all about whether we prefer the hallowed halls of Hall H or Ballroom 20!
The rivalry between #Ballroom20 and #HallH because, I remember when there was no #HallH

— Angela Robinson (@kawaiichan72) May 5, 2017
---
James Riley
There's a reason Hall H is where a large number of people want to be during SDCC. It's been host to so many exclusive reveals, once in a lifetime experiences, cool give-aways, and incredible panelists. In the nearly 15 years since they started using it, I've been there for some awesome moments. In the early years, it was seeing things like the reveal of Revenge of the Sith as the title of Star Wars Episode III and the first SDCC appearance of Sarah Michelle Gellar.
Then after a few years of not going it was returning to see Harrison Ford's first SDCC and the gathering of the whole Avengers cast in 2010. In the last few years it was the absolute peak when we got to see the cast of The Force Awakens and then be invited to a Star Wars concert. No matter the lines, the wait, the hassle, or lack of sleep, Hall H is a special place to be during Comic-Con.
You can find James Riley on Twitter
Kara Dupree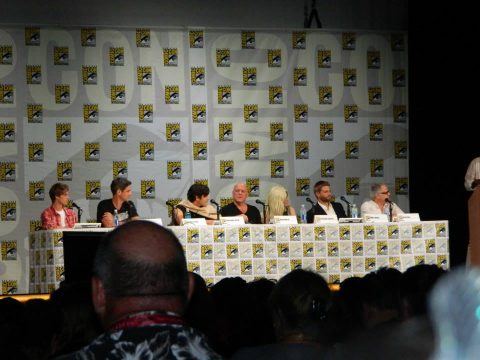 I prefer Ballroom 20 to Hall H because not only is Ballroom 20 the best way to see panels for some of your favorite TV shows, but it is also a lot easier to get into compared to Hall H. I have been attending SDCC for four years and every time that I've wanted to get into a panel in Ballroom 20, I've been able to get in. I'm not saying you can walk right in for most of the panels but as long as you line up in the "everything else line" outside the convention center before the doors open the morning of your panel, you will have the best chance to attend the panel that you want to see. Another thing to keep in mind is to just keep an eye on Twitter to see if the room has been filled, if not you should be able to walk right in. How often can you say that for Hall H?
My favorite memory of Ballroom 20 was getting to attend the panel for Under The Dome back in 2014. That year was the only year that more than three cast members were part of the panel. They also shared a lot of information that hadn't been previously shared about that particular season. On top of that, I also got to see some of my favorite actors up close! It's very difficult to get that close to your favorite stars in Hall H. I will always prefer Ballroom 20 to Hall H any day!
You can find Kara Dupree on Twitter
Robert Warners
I've never been that much of a fan of Ballroom 20 as I find most of the panels held in the room are not my cup of tea. The last time I was in Ballroom 20 was in 2014 for the show 24. It was the first panel of the day in the room so thankfully it wasn't all day wait for me. With that said, I much prefer Hall H over Ballroom 20. Getting into Hall H on a Friday or Saturday is pretty much a badge of honor as it requires determination, patience, endurance, and mental strength (no lie!). Once you're in the room one of those two days, you'll more than likely to experience quite a few good panels featuring some of the biggest names in television and film.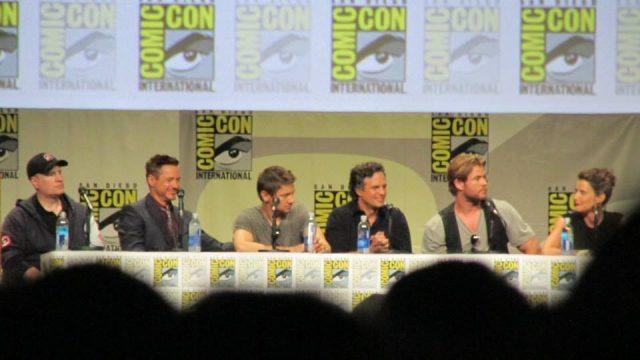 My favorite Hall H memory wasn't a panel but the excitement leading up to the panel. In 2014, I had camped out the night before to get into Hall H for the Marvel Films panel. Everyone in the room was anticipating the Avengers: Age of Ultron panel and before it started, the room was electric. The room started chanting "Marvel! Marvel! Marvel!" and clapping in unison. It was quite the scene leading up to the biggest panel of the day.
You can find Robert Warners on Twitter