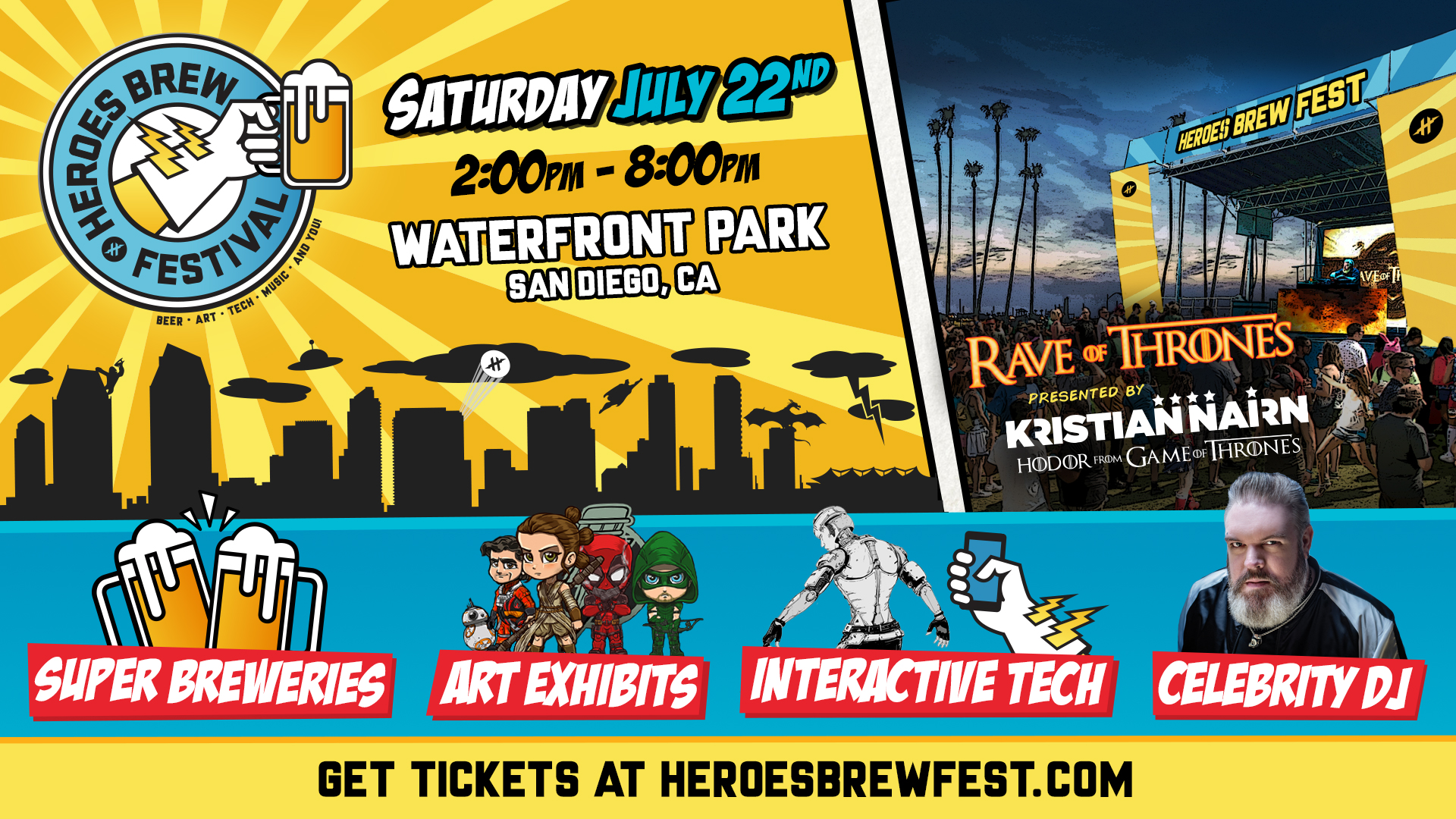 Beer me!
In a year when it can feel like all of your favorite offsites are taking the year off, Heroes Brew Fest is here to save the day. The popular festival, which combines beer, music, and tech, is returning to the Waterfront Park in downtown San Diego on Saturday, July 22.
This year's event will feature Game of Thrones' Kristian Nairn as the headlining DJ, as he brings his "Rave of Thrones" to attendees for a
And, of course, there will be beer. So much beer. Heroes Brew Fest will haver 50 types of beer from a wide variety of the nation's top breweries.
So how do you join in on the fun? You can grab a ticket, which are on sale now at HeroesBrewFest.com, with admission starting at $22 (price of drinks not included), Early Access and unlimited tastings coming in at $52 which gets you in two hours early, and a VIP option ($99) which includes unlimited beers all day, a private VIP section with seating and shade, and more. You can read a breakdown of the tiers here.
Or, you can follow the instructions below, and enter by June 11 for a chance to win a pair of general admission tickets. A winner will be selected at random, and have 24 hours to claim their prize.
So what are you waiting for? Beer is coming!