[UPDATE] Thanks to eagle-eyed reader Yvonne Chavarin, it appears that the Pepsi Fire contest has removed San Diego Comic-Con as a prize.
---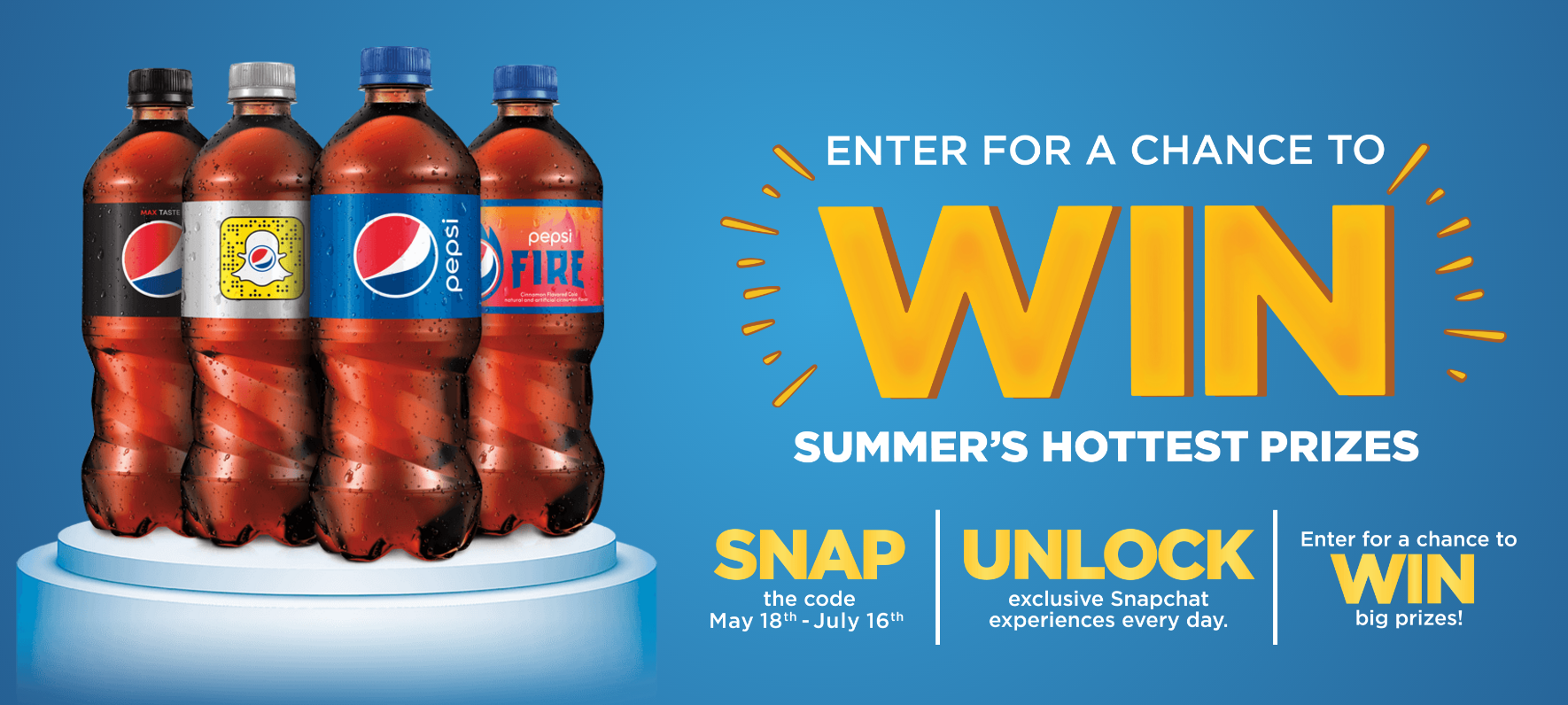 [PREVIOUS] Pepsi Fire has a red-hot contest, where you can sip your way to attending this year's San Diego Comic-Con, or win other great prizes, including Nintendo Switch prize packs, a trip to Lollapalooza, a chance to attend a Conan taping in Burbank, and more.
Pepsi is giving ten lucky prize winners a trip to Comic-Con, which includes round-trip airfare for two, two nights hotel-stay, two badges to the convention, and $150 spending money.
To enter, you can either go to their website and fill out your information to be entered to win, or you can find specially-marked 20-oz. bottles and 12 packs of Pepsi, Diet Pepsi, Zero Sugar Pepsi, Wild Cherry Pepsi, and Pepsi Fire that bear a Snapcode on them. Simply snap that code to unlock a filter, lens, or game, and then follow the instructions on the website to complete and submit your entry.
Every day between now and July 16, you can enter to win that day's specific prize giveaway. The Comic-Con trips are split between June 5 (when 5 winners will be chosen) and June 19 (when another 5 winners will be chosen). Entries don't roll over to subsequent drawings/days (though they will roll into a final drawing — for a Pepsi t-shirt?!). So if those are the prizes you're after, remember to enter on those specific dates.
Unfortunately, the contest is only open to U.S. residents who are 13 years of age or older — sorry, international friends.
Enter now (though remember, for a chance at the Comic-Con trip, you need to enter specifically on June 5 and/or June 19).