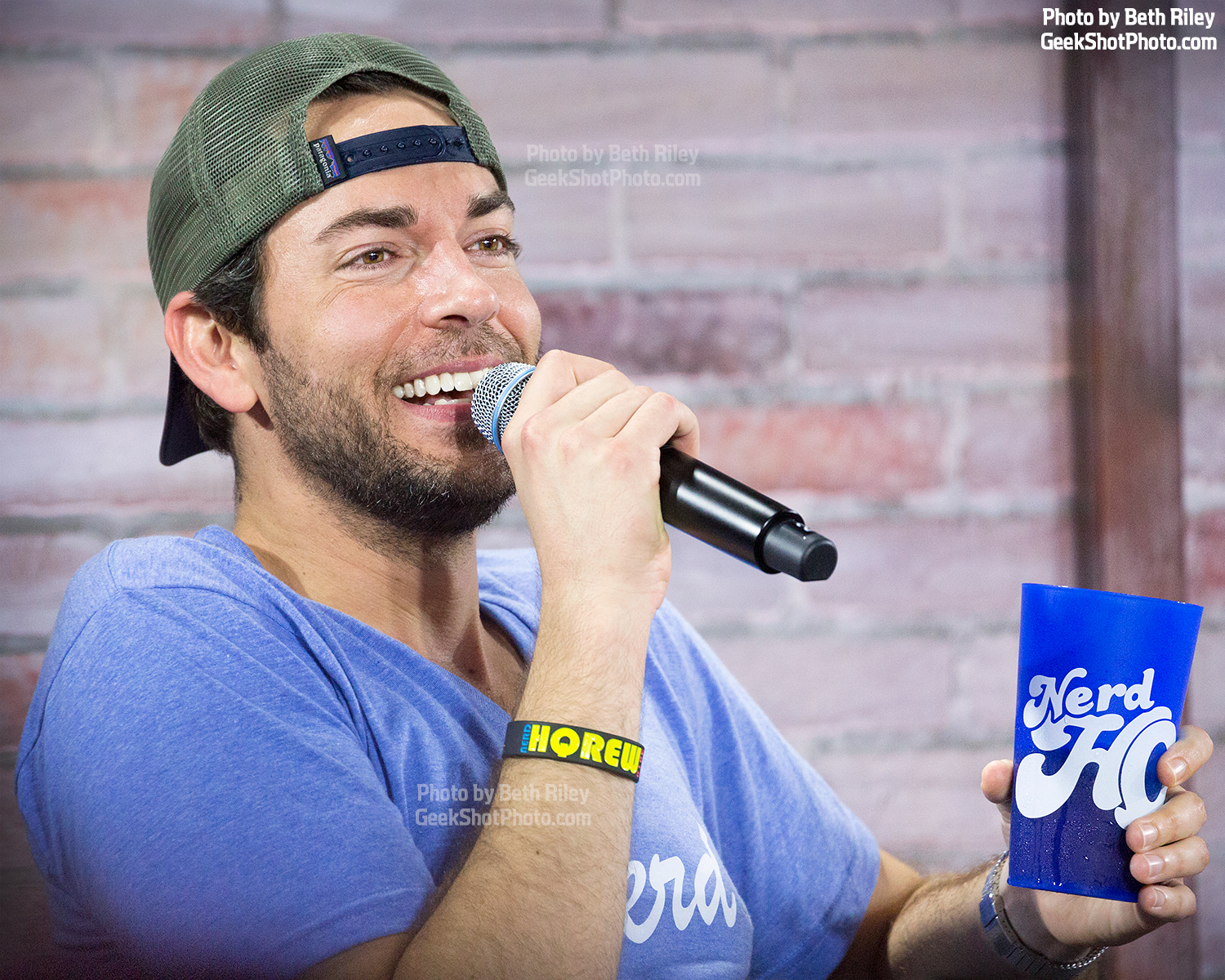 Your San Diego Comic-Con scheduling conflicts may have just gotten a little easier. Nerd HQ — arguably the best offsite at San Diego Comic-Con since it debuted in 2011 — just announced that they won't be returning this year.
"As many of you know, here at Nerd HQ, every single year, we try to not only present you with Nerd HQ, the event, in San Diego during Comic-Con. We try to make it as excellent as we can, every single year. And every year, we've been able to figure out a way – some way, somehow, to be able to provide that to you guys. Unfortunately, this year we have to announce to you with very heavy hearts that we are not able to do NerdHQ in San Diego during Comic-Con in 2017," Zachary Levi said in the video.
"It is very, very difficult for me to even announce this right now. However, please know that we, collectively, did everything we possibly could to bring you Nerd HQ, like we always want to bring you Nerd HQ. We did everything. We turned up every stone."
For the uninitiated, Nerd HQ is the brainchild of actor Levi and his The Nerd Machine business partner David Coleman, and has grown over the last six years to be one of the biggest and best offsites at San Diego Comic-Con. They offered fans dance parties, a cool place to hang out, and of course, the annual Conversations for a Cause panels with celebrities – the proceeds of which were donated to Operation Smile.
However, don't count Nerd HQ and The Nerd Machine down for the count. They certainly aren't dead — and Levi promised that he was committed to bringing the fans Nerd HQ in whatever form he could. He even teased that, "In the coming weeks, specificially this coming week, there will be a flurry of announcements regarding various things that will be happening in San Diego during Comic-Con. And my hope is that I will be able to provide to you through some of those other things at least a modicum of what we've been able to bring to you through Nerd HQ." So stay tuned.
Here's a look at the full announcement:
So thanks for all of the awesome memories, Nerd HQ — and we're confident we'll be making new ones before too long.
How do you feel about this Nerd HQ news? Let us know in the comments.