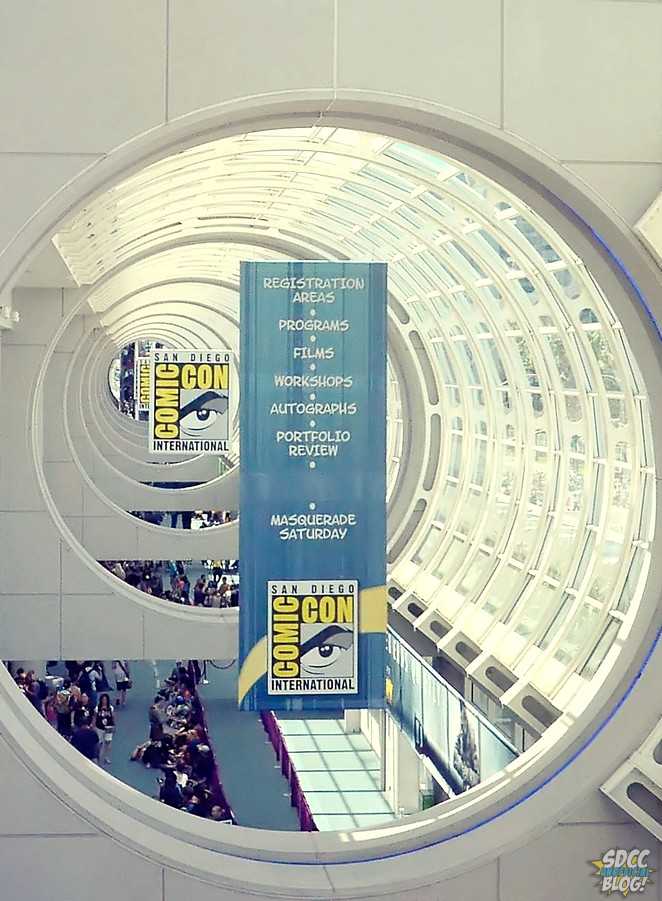 It's now May, and that means in 79 short days, San Diego Comic-Con will be upon us. Are you prepared? Well, alright, no one is probably ever completely prepared, but your best option for ensuring you make the most of the behemoth that is Comic-Con is keeping up with the important information. But don't worry! We've got you covered. Here's what you can expect over the next month:
Exclusive Announcements
May will be a big month in the world of exclusives for most of the major companies. We already have our first looks at the first two Comic-Con exclusives from Hasbro, Hallmark, and Cryptozoic Entertainment, but we're expecting more from Hasbro (whose Transformers exclusives are usually announced around this time), as well as some announcements from companies like Mattel (whose announcements started on May 13 last year), Entertainment Earth, Diamond Previews, Square Enix, and many others.
Offsites Announcements
We're anticipating lots of offsite news in May – and a lot of ticket sales. w00tstock tickets go on sale this morning at 10AM, Heroes Brew Fest tickets go on sale tomorrow at 10AM, and our own offsite news will be announced this week as well. On top of that, we usually gets news about Funko Fundays in May, as well as Chris Hardwick's Nerdist Podcast Live! and stand-up shows. There may be tons of other SDCC offsite news we don't even know exists yet — so keep your eyes peeled.
Panel News
Those who applied to hold a panel during Comic-Con typically hear back in either late May or early June. We're very likely to start hearing some announcements in May — and we've already learned that Marvel Studios is heading back to Hall H this summer. What will the next confirmation be?
Parking Permit Sales
Ace Parking's parking permit sales will kick off this morning, in groups that were assigned in this year's lottery system. Last year's sale was pretty seamless – no issues with load times, purchases, or anything in the process, which is a feat in itself in the world of Comic-Con sales. If you weren't so lucky in the lottery, all remaining inventory will go back on sale after each group has purchased in June. And yes, there was remaining inventory last year, so fear not.
Hotel Confirmations
Let's be honest — for many, this is the news you're really waiting on. Those who participated in Hotelpocalypse last week will begin to find out their hotel placements today, with more confirmations happening on May 8, and those who couldn't be placed finding out "no later" than May 15. How all of this shakes out is something we'll have to look at once confirmations start rolling out, but so far at least, the sale seems plagued by fewer issues. Progress!
SDConCast
Our weekly podcast is returning starting this Wednesday at 6:30PM PT, as we talk about Hotelpocalypse and all the news thus far. We'll be doing weekly shows from now until the convention, and we already have tons of special guests lined up that we're excited to share with you. We hope you'll tune in.
More News, More Features
We know we say this every year, but the news just seems to keep coming faster than ever. But we know from experience, you ain't seen nothin' yet — May is the start of the true news season for SDCC. Expect all sorts of booth, offsite event, panel, and other information to be announced fast and furiously from here on out, and we'll be on top of it all to be your number one source for all-things SDCC!
Is there anything in particular you would like us to cover or want to know more about for SDCC? Let us know in the comments, drop us a line or tweet us at @SD_Comic_Con.