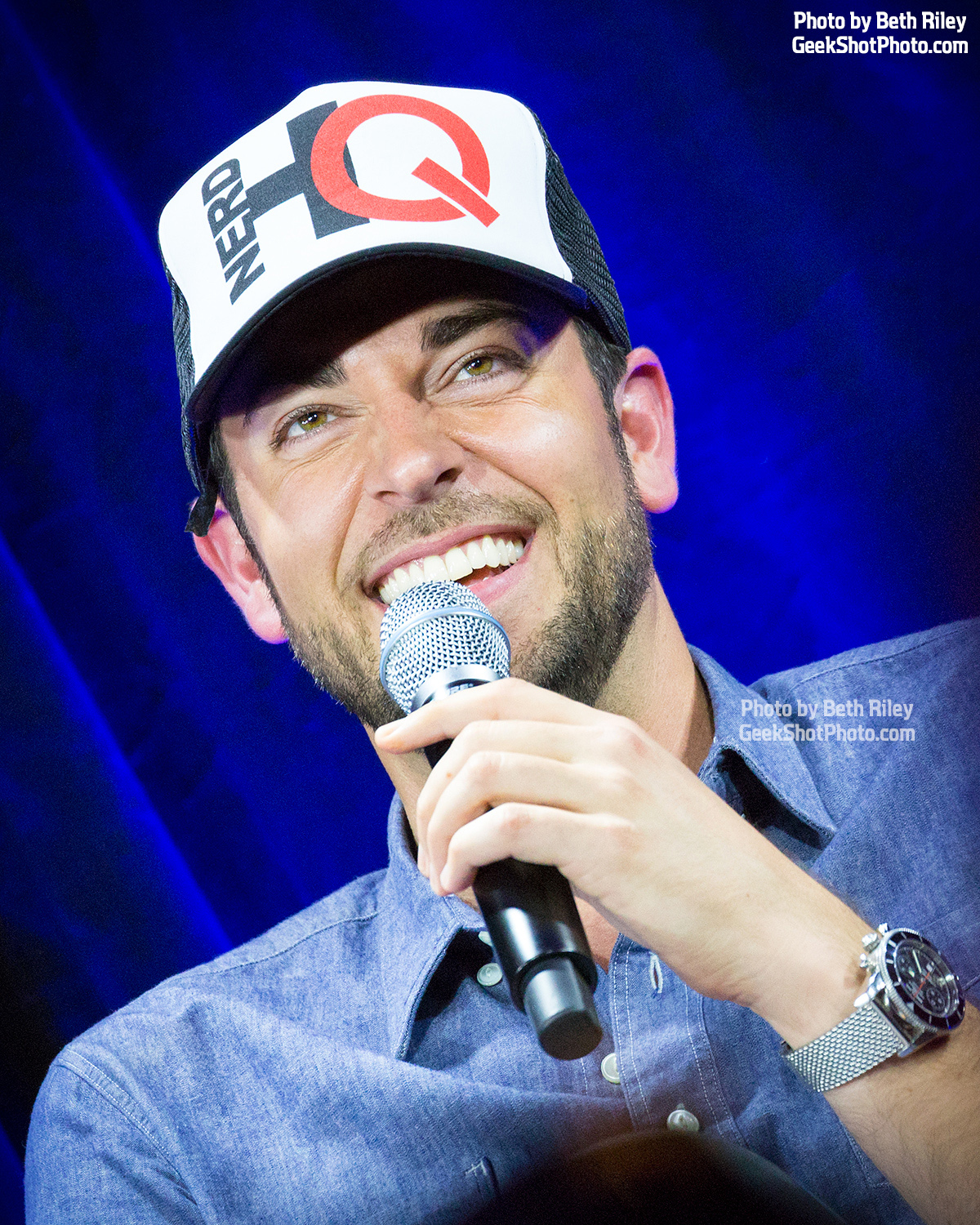 Although yesterday's news of Nerd HQ not returning to this year's San Diego Comic-Con broke a lot of hearts yesterday — fear not, as just as promised, Zachary Levi still has something up his sleeve.
Syfy just announced that Levi will be hosting the second annual Syfy Presents Live From Comic-Con, the live telecast that offers celebrity interviews, insider party coverage, exclusive content, and sneak peeks from upcoming films and TV shows. This year's installment will both tape and air during the con from Thursday, July 20 to Saturday, July 22, at 8PM PT.
"We are excited to be back in business with Zac as we prepare for this year's Live From Comic-Con," said Heather Olander, Senior Vice President, Alternative Development and Production of USA/Syfy. "Not only is he an immensely talented multi-hyphenate, but he's a true fan himself and a con favorite. With Zac as our host, we are guaranteed to bring a fan first perspective to our coverage, providing an all access inside look at breaking news, celebrity interviews, and the on the ground interactions that make San Diego Comic-Con the premiere genre event!"
"I am beyond thrilled to be collaborating with Syfy during such a powerful year for their network," Levi said. "As always, we are hard at work trying to bring the fans the most entertaining experience and content possible. My hope is that this year in San Diego will be one of the most memorable ever."
Levi and his The Nerd Machine partner David Coleman will also be serving as executive producers on the series — and hopefully with their involvement, we may still see some Nerd HQ influence (and chairs — please let there be chairs this year, as Levi has already promised there will be more shade). In yesterday's Nerd HQ announcement, Levi had said that he hopes to use other Comic-Con projects like this one to offer fans "at least a modicum of what we've been able to bring to you through Nerd HQ."
Last year's Syfy Presents event featured host Will Arnett, as he interviewed guests on the rooftop of the Marritt Marquis, including iZombie's Rose McIver, Tony Hale, Alan Tudyk, The Walking Dead's Norman Reedus, the cast of Timeless, and even Levi himself. Stay tuned for more information on this year's guests closer to the event.
Are you excited about the return of Syfy Presents? Let us know in the comments.