Every week from now until San Diego Comic-Con, we're celebrating you: our readers! So let's meet this week's Attendee of the Week: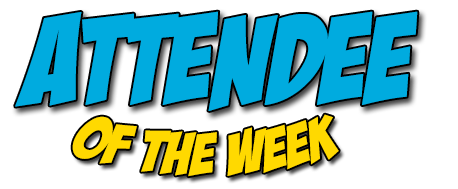 Erin Tapken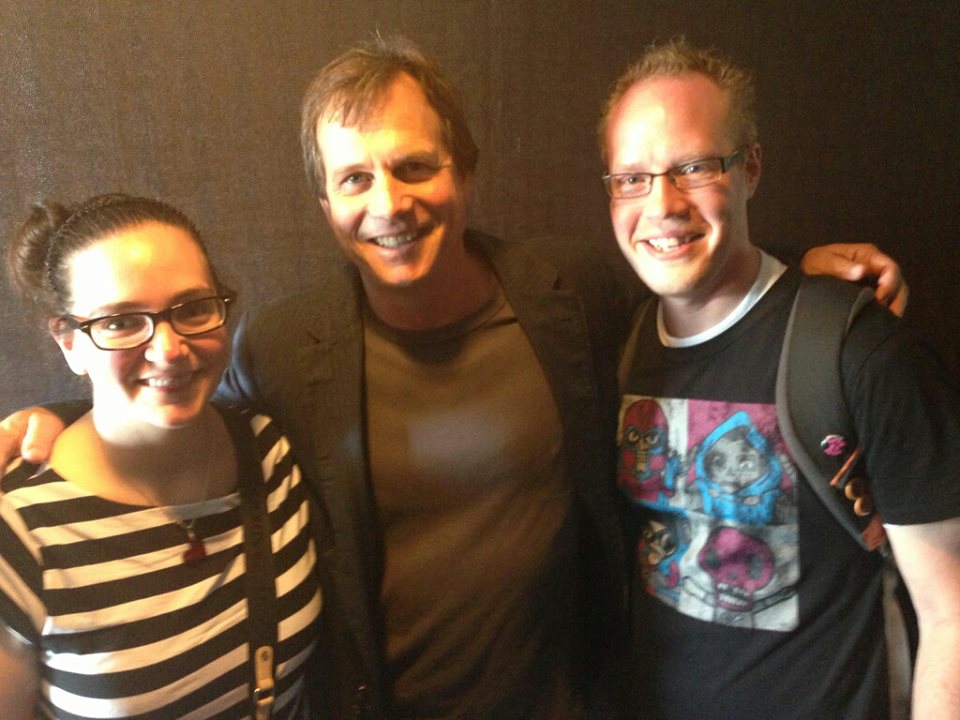 Where are you traveling from for San Diego Comic-Con?
Marion, Iowa
How many years have you been attending?
2017 will be my 12th year in a row attending.
What was your favorite panel and why?
I'm not much of a panel girl, actually! I can count on one hand the panels I have attended. Maybe this year I'll change that!
What is your favorite exhibitor or artist booth and why?
I always hit up the Mondo booth first. My husband Jeremy and I both love the prints they release, plus they are some of the nicest and most hardworking people I have ever met!
What was your favorite autograph session and why?
Several years ago, Sony did a signing on the floor for Community. I made that event my goal for the weekend and was successful. Signings are fast paced and the staff tries to move everyone right along but every one of the cast took an extra moment with every person in line, it was lovely.
What is your favorite con snack?
I don't think a year has gone by that I have not used a Mrs. Fields cookie to get me out of a funk or boost my energy.
Tell us about your most memorable celebrity encounter at the convention.
One of the first years I went, I was shopping next to Carrie Fisher for vinyl toys.
What is (or was) your favorite offsite and why?
I love checking out any of the video game offsites! Jeremy does a video game podcast (SignedInPodcast.com) and so we spend as much time as possible researching and playing video games! Last year, I spent a lot of time at the Comic-Con HQ offsite at the Hilton Bayfront. It felt like it's own little mini-convention!
What is your favorite restaurant in downtown San Diego?
I cannot suggest the Blind Burro enough (639 J St.). Hit them up on Sunday
morning and ask for the secret breakfast menu!
What is your favorite Comic-Con memory/moment?
Every year my favorite moment is Preview Night, after waiting to get in and riding down the escalator and stepping into the exhibit hall. The A/C is cranking and folks are starting to fan out towards their destinations…that few seconds before the insanity begins is one of my favorite moments! As far as a single moment, that has to be when our friend Anthony Breznican invited us up to the Entertainment Weekly suite to meet Bill Paxton. It was the single most magical Comic-Con moment of opportunity, luck and kindness all rolled into one.
Do you have any advice for a first time attendee?
Plan ahead but be incredibly flexible. Do your research to find out exactly what you need to do in order to be successful at the things that are important to you, and do that (doesn't matter if that is buying an exclusive, seeing a panel or getting into a signing.) Remember that there will always be other people who have the desire or the ability to dedicate more time and energy to the same events, but don't let that discourage you. There is enough to do and see at SDCC for everyone to have a fantastic time.
Want to featured as our Attendee of the Week next week? Find out how!