Every week from now until San Diego Comic-Con, we're celebrating you: our readers! So let's meet this week's Attendee of the Week: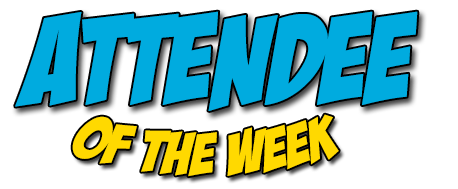 Trisha Wilson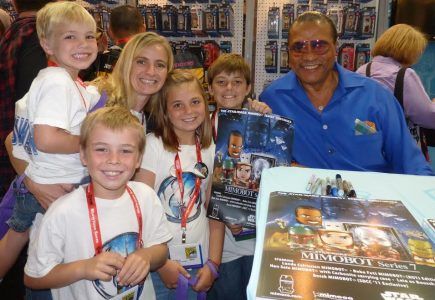 Where are you traveling from for San Diego Comic-Con?
San Diego.
How many years have you been attending?
2017 will be our 14th SDCC.
What was your favorite panel and why?
That's so hard! The first Avengers in Hall H was memorable. RDJ came walking out through the crowd. It was awesome. The Napoleon Dynamite 10th Anniversary panel, with the whole cast reunited, was also a favorite!
What is your favorite exhibitor or artist booth and why?
We always spend a good amount of time in the Star Wars pavilion. Lucasfilm does such a great job with all of their booths. I love wandering through Artist Alley and picking up original fan art.
What was you favorite autographs session and why?
I have two. Mark Hamill & Carrie Fisher. It was 2007 for Carrie. I took my 2 oldest who were 4 & 7 at the time. She was so sweet to them and even shared her bag of Skittles with them. My daughter treasures the autograph she got that day. A couple years later, we met Mark Hamill. I had 3 of my kids with me. He spent time talking to each one of them and signed a poster with a note to each of them. I got to hang out and talk to his daughter while we watched. It was awesome!
What is your favorite con snack?
I don't buy Con snacks. We bring our own. But we do occasionally grab a cookie and a coke from Mrs. Fields.
Tell us about your most memorable celebrity encounter at the convention?
Zachary Levi. He was on the convention floor and just happened to be in front of me. I froze, but then he looked at me and I said "Hi Chuck!".  He waved back with a smile. I almost fainted. I felt like such a dork.
What is (or was) your favorite offsite and why?
Nerd HQ was always our favorite stop to just hang out and take in some more fun. The snacks, gameplay and just really great people made it a must-do stop. The Her Universe Fashion Show is also a favorite!
What is your favorite restaurant in downtown San Diego?
I usually bring our own food for the Con, for the sake of time. We don't want to miss anything! But, as a local, The Field Irish Pub in the Gaslamp, is a great place for food and company.
What is your favorite Comic-Con memory/moment?
The very first one back in 2003. I took my then 4 year old son to Friday, Star Wars Day. I pulled right into the Convention Center Parking Lot.  Bought my badge on-site, for $25. We had the best time wandering the Floor. We got so many comics from local vendors. My son got 4 autographs from some of his favorite Star Wars characters! Anakin Skywalker (Jake Lloyd), Chewbacca (Peter Mayhew), Darth Maul (Ray Park) and General Grievous (Matthew Wood). We got introduced to Dark Horse Comics and left with a few omnibuses. It was such a great experience and we have been hooked ever since!
Do you have any advice for a first time attendee?
The 3 "P"'s of Comic- Con; Planning, Preparation and Patience! I always check the schedule before hand and have a Plan A, Plan B and Plan C (or D…etc.). Bring snacks, water, chapstick, gum and mobile chargers. And just enjoy! Don't get stressed out about the crowd or if you don't make it into a panel. There is so much to see and do. Get to know your "line buddies" and make new friends. It is more than just a convention.  It is an experience!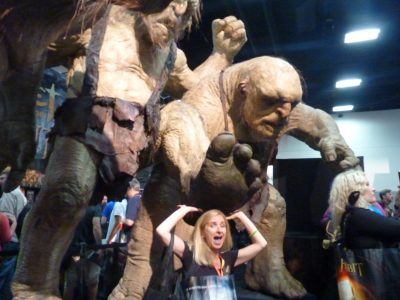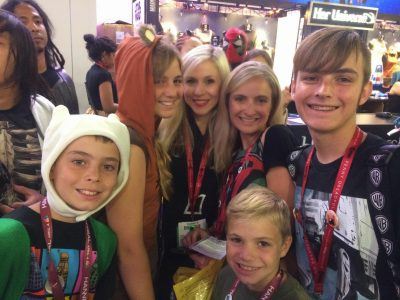 Want to be featured as our Attendee of the Week next week? Find out how!