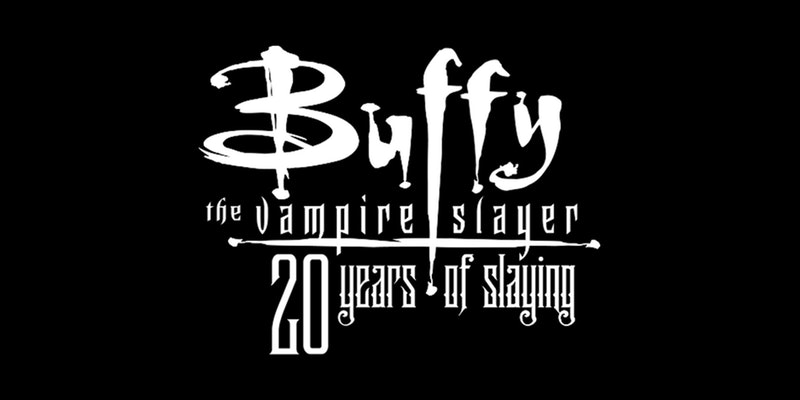 It may be 20 years since Buffy: The Vampire Slayer first graced the small screen – but she's going to be slaying at San Diego Comic-Con once again.
The series, along with Legion M, will be hosting a Buffy 20th Anniversary Fandom Party on Saturday, July 22 from 6PM-9PM at the Side Bar Nightclub (536 Market St).
Scoobies can look forward to a Buffy Fandom Feud Trivia Contest for a chance to win Slayer Swag, a Buffy Cosplay contest, a chance for fans to use their improv skills to re-enact their favorite moments from the series, and more. For those who prefer board games, there will be table-top board game competitions from Jasco Games, as well as an interactive wall-sized Buffy coloring book pages from Dark Horse for you to create a special digital mosaic.
There will also be a Buffy 20th anniversary cake at the party, as well as "signature Slayer drinks". Additionally, there will be plenty of photo opportunities, including the chance to snap a selfie with a life-size image of The Gentlemen from the popular episode "Hush." Fans who share on social media will receive, from the forthcoming book Buffy the Vampire Slayer: The Official Grimoire, an exclusive spell in a small glass vial.
Only the first 250 in-line ticket holders are guaranteed entry – so snag your tickets now on Eventbrite, and show up early. If you aren't able to snag a ticket, you can still line-up for stand-by entry the night of the event.