Welcome to another edition of Con Flashback where the San Diego Comic-Con Unofficial Blog staff take a look back at random topics from SDCC. This week's topic comes internally from the UBlog which is about favorite cosplay photos from years past (which also includes SDCC's sister show WonderCon). If you have a suggestion for an edition of Con Flashback, make sure to
tweet us
your idea!
---
James Riley
There have been so many incredible cosplays over the years that I'm not sure it's possible to pick just one. Instead I'm going to show just a few and offer a comment or two about why I chose them. Each photo will link to the original GeekShot post for more details.
First up is Ant-Man by SoloRoboto Industries. The reflection in this one is a cool result of the shiny helmet.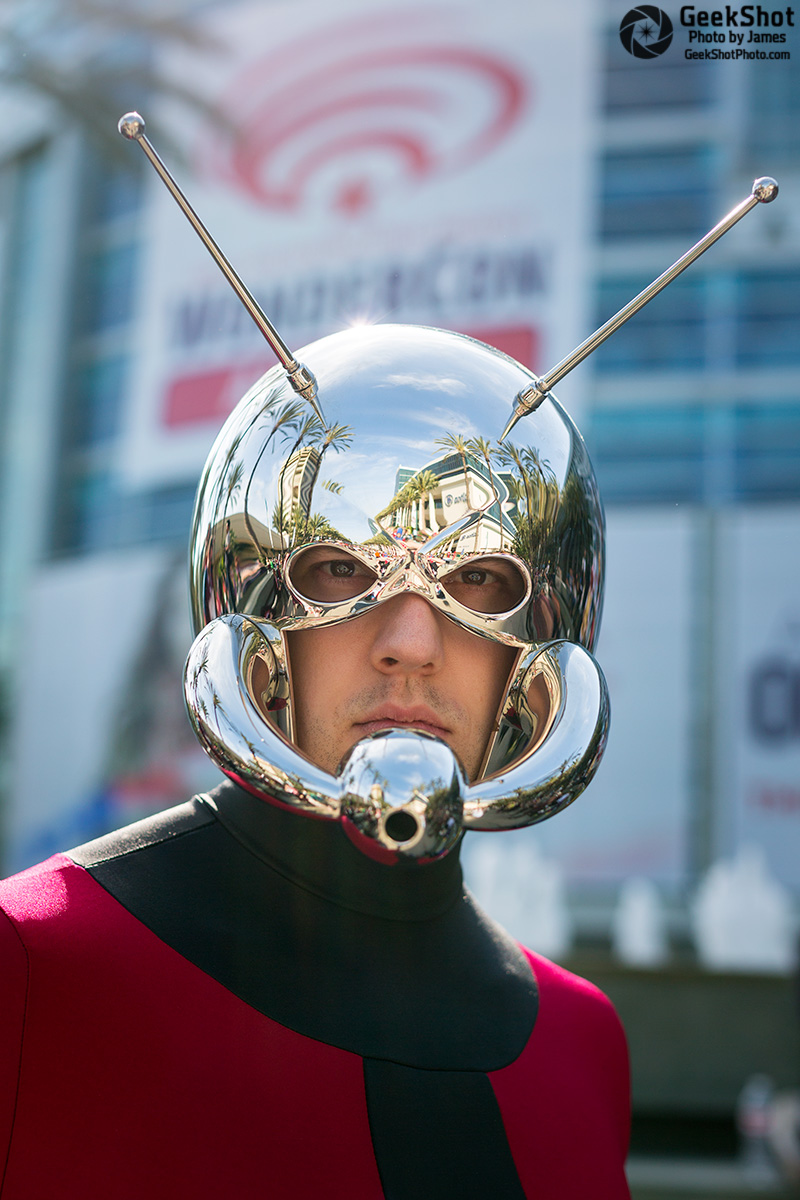 Next we have Star Wars cosplay from WonderCon. What isn't there to like about this one?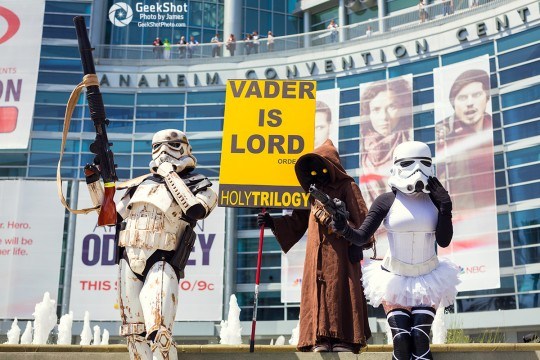 Sometimes you just have to be in the right place at the right time. This Dalek cosplay is an example of that and also of how cool something simple can be.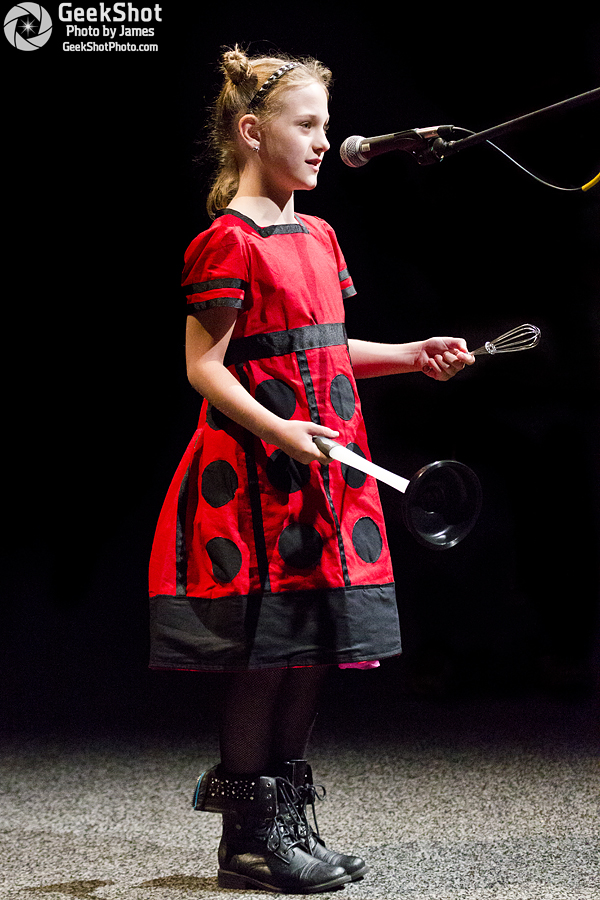 Finally, there's this shot of Shawn and Gavin Richter as Captain America and Kid Coulson. They've since gone on to do many more cosplays, but this was one of their first. Part of the fun of capturing cosplay is telling a story, even a small part of it, with a photo.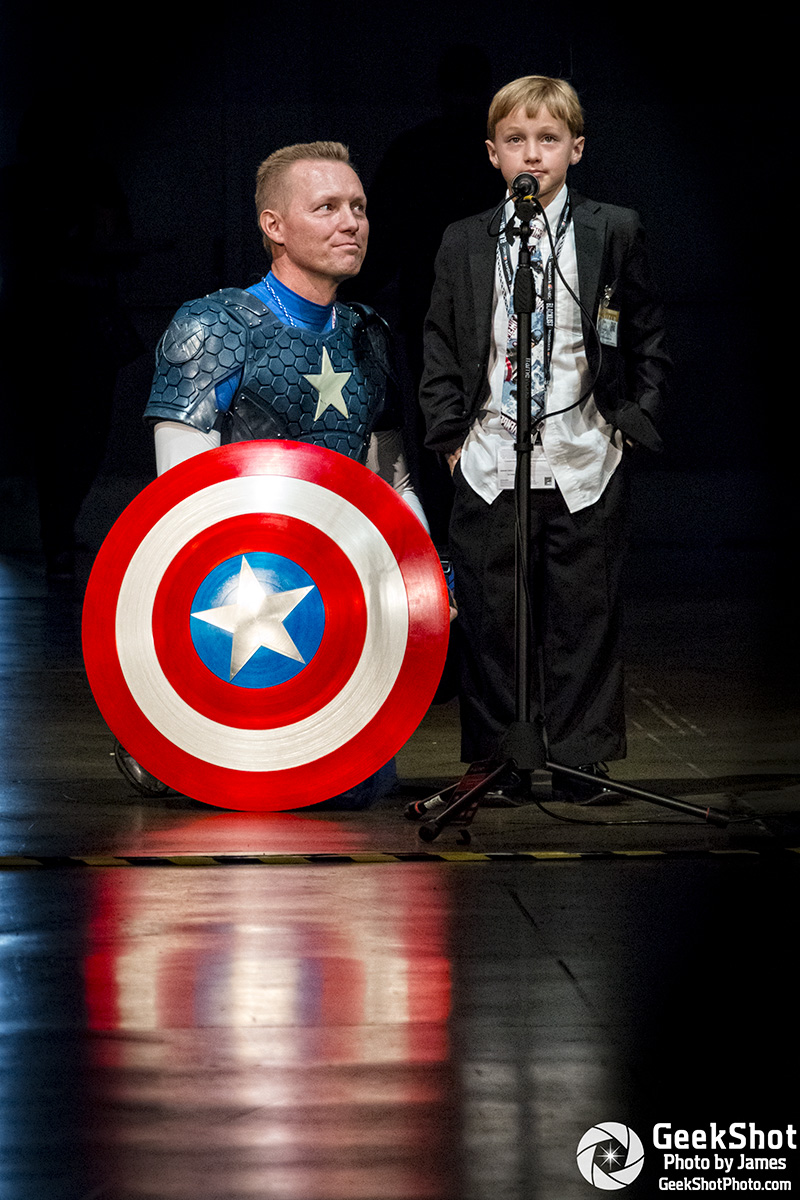 ---
Lisa McDowell
When you've been going to Comic-Con for 10 years you certainly gather quite a collection of con photos, including cosplay pics and it can be hard to have just one favorite photo. So, I have chosen to share four of my favorites, and each is a fave for different reasons. Now I may not be as good as James at taking portrait shots, but sometimes I think a favorite cosplay pic can be more than a beautiful shot. Sometimes it can be as simple as right place right time, a special memory, amazing cosplay outfit or just the simple fact that the photo somehow conveys a story. And that's just what each of my favorite cosplay shots do.
The fist photo is one of my favorites not only because I'm a huge fan of candid, non-posed photos, but also because I loved the fact that the storm trooper is moving through the con crowds in full cosplay and wearing a My Little Pony crown swag. Only at Comic-Con can you see moments like this. A captured in time con moment is what I think makes this picture one of my favorites.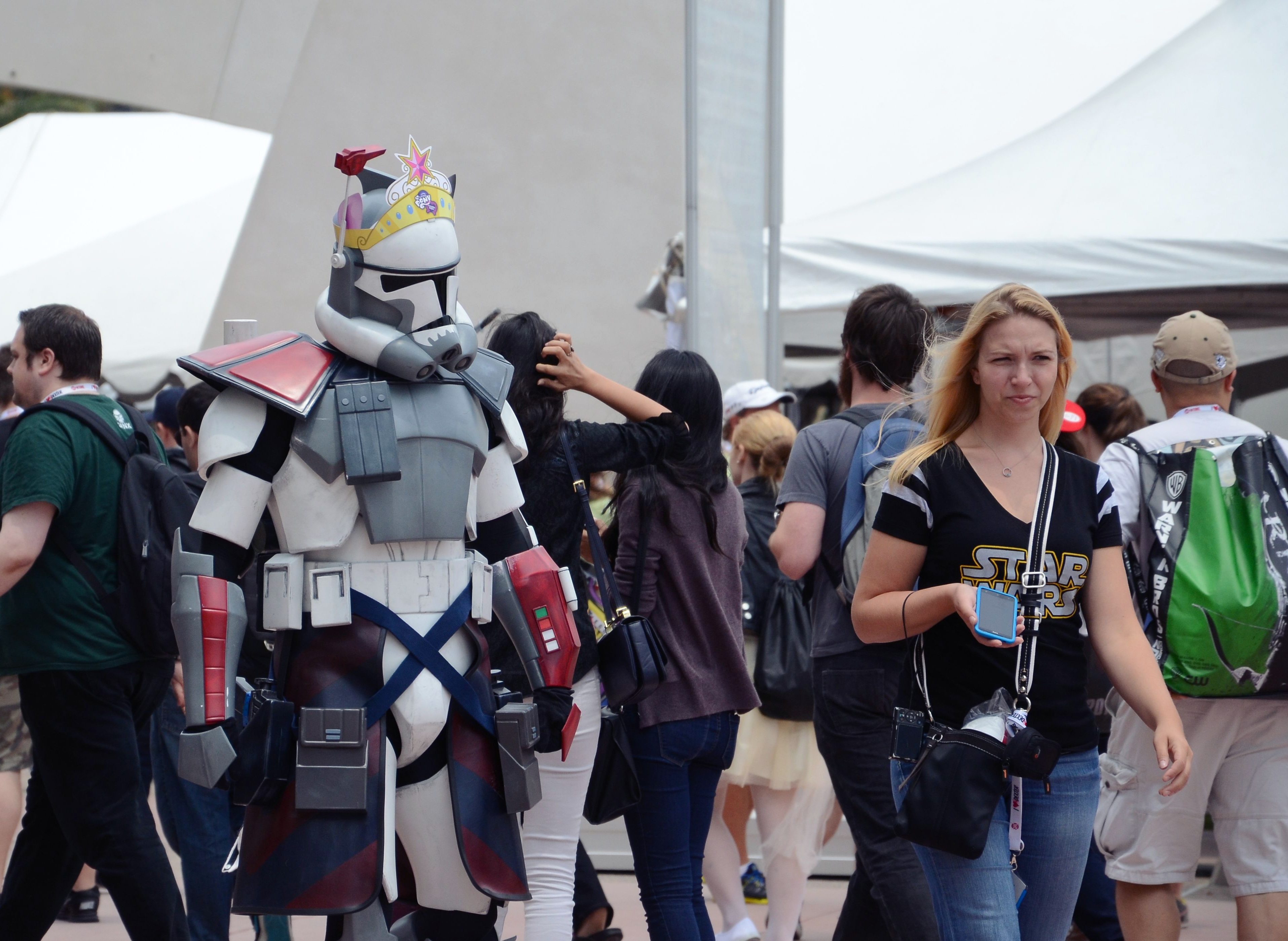 The second photo is special to me because it happens to be a great memory: My daughter's first SDCC and she absolutely adored the Princess Leia cosplay. It was her first photo with a cosplayer and I think it even inspired her to get into cosplay herself. It is a moment neither of us will forget.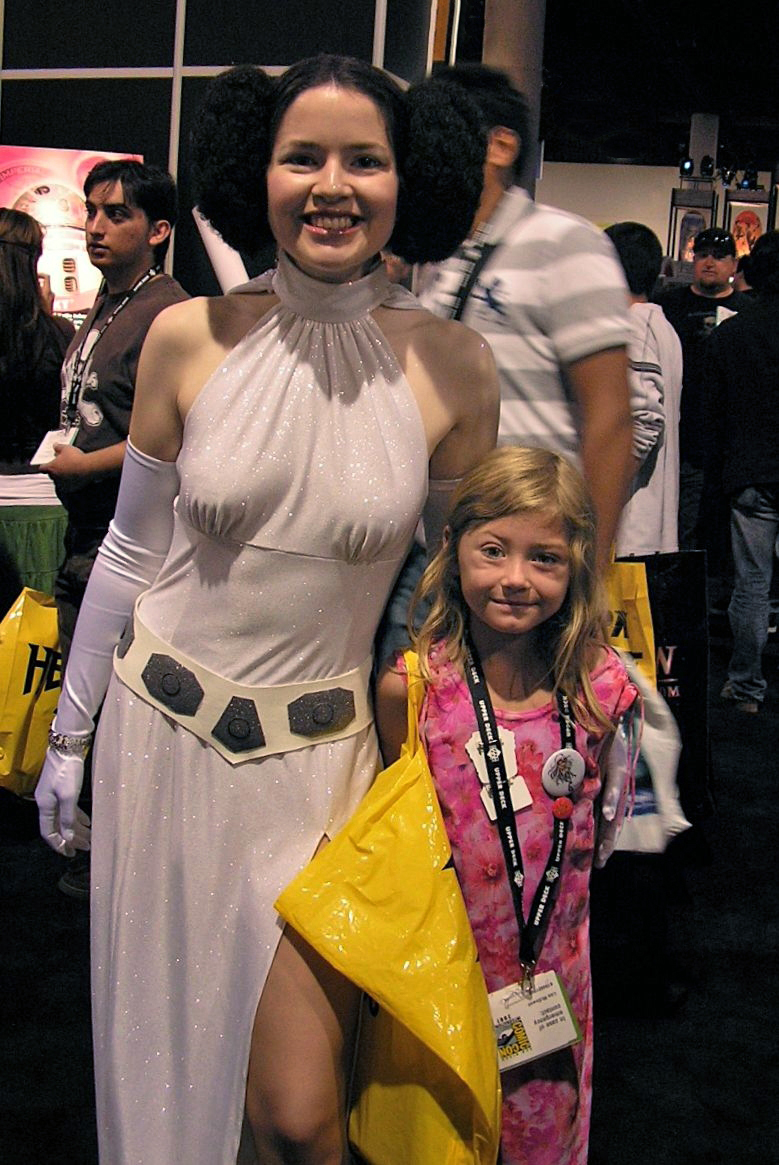 The third photo just happened to be an amazing cosplay and the last photo was one of the right place right time moments with the beautiful Yaya Han.
Okay, I was kidding, I have five photos! What would a GRRM fan do without a favorite cosplay photo of none other than George RR Martin.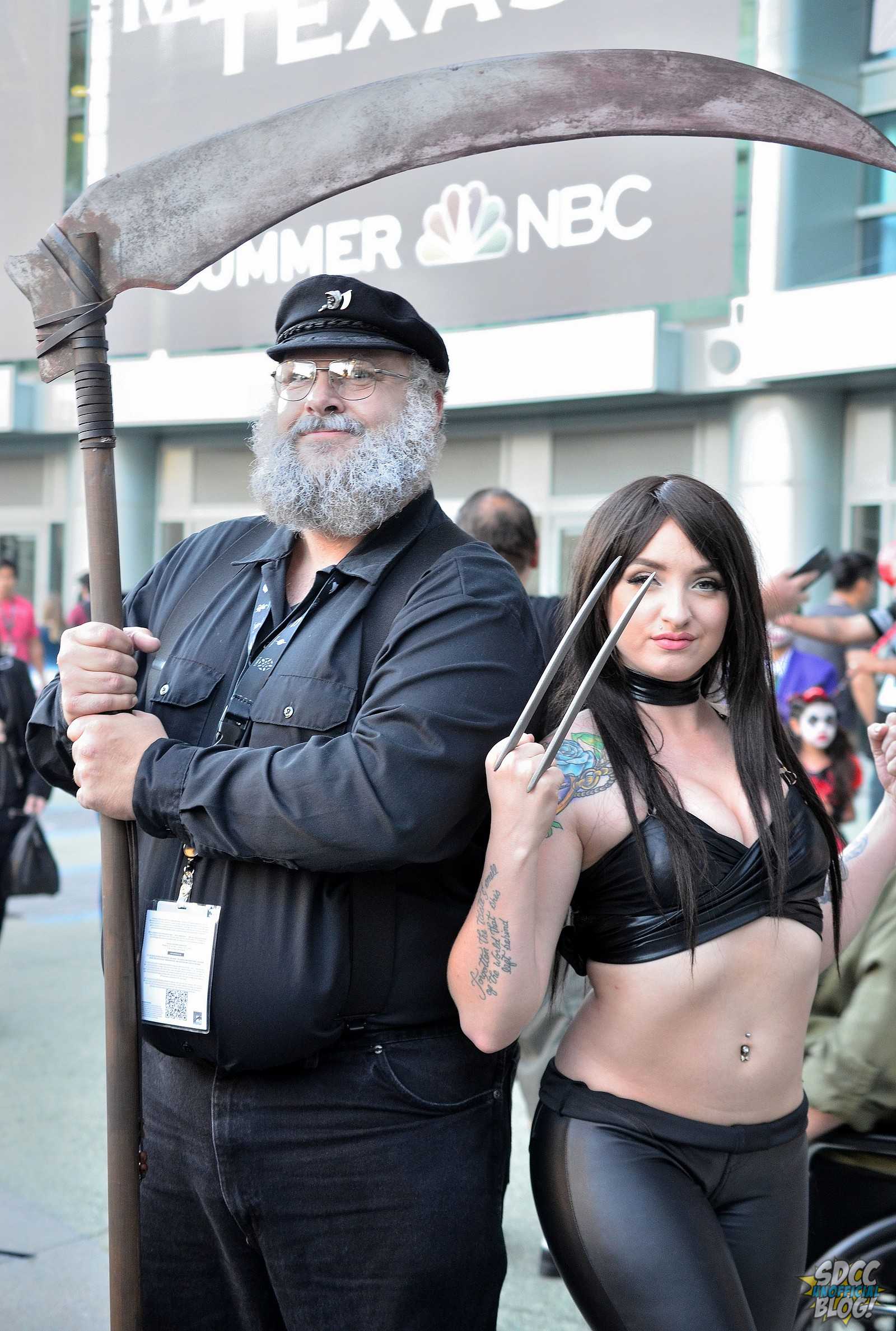 This year's cosplay photo goal? To capture a cosplay photo as good as James Riley does!