San Diego Comic-Con is just around the corner (we're currently just 26 days away!) — and there's no clearer sign of that fact than when the annual SDCC banners start going up around the Gaslamp and San Diego. Marvel has sponsored the banners for the last several years – promoting such properties as Thor: The Dark World, Guardians of the Galaxy, Ant-Man, Doctor Strange, and more. And this year is no different, as Pat Loika, photographer and author of Four Color Realities: The Cosplay Photography of Pat Loika, was able to snap the first photo this morning of this year's banner designs (and scroll down to see more photos from Loika!).
And this year, Marvel is going all out, with banner designs for both Thor: Ragnarok and The Black Panther.
Most of Disney and Marvel Studio's banners have signified some kind of presence at the convention as well, whether that's through a panel or autograph signings — though Ant Man designs were the exception to that rule, in a year where Marvel skipped Hall H completely. Considering that Marvel is already confirmed for a Hall H panel presence this year though — it's pretty safe to assume that Marvel will be pushing both Thor and Black Panther to Comic-Con crowds on Saturday night.
Our own Outside Comic-Con headed downtown to get a closer look at this year's banners: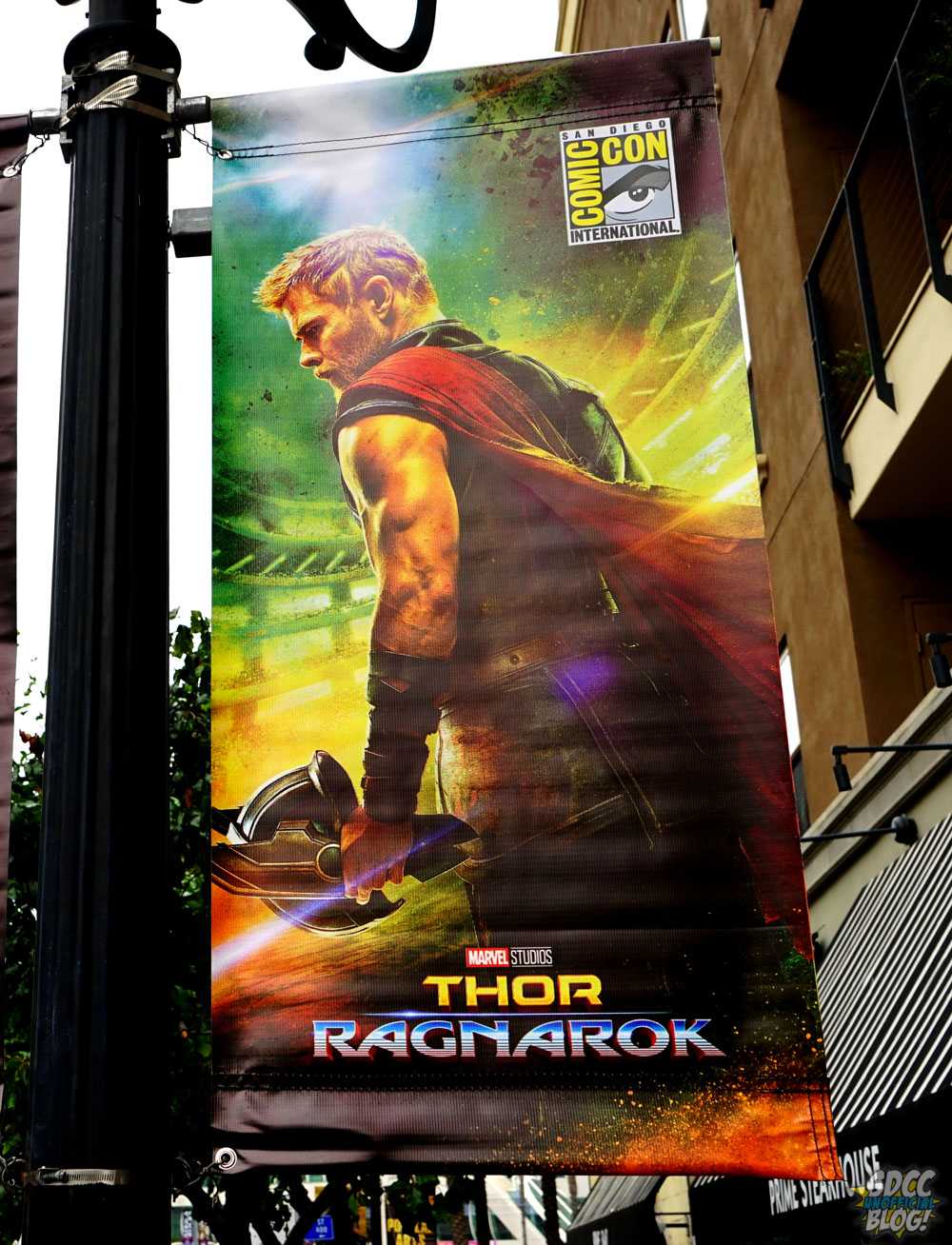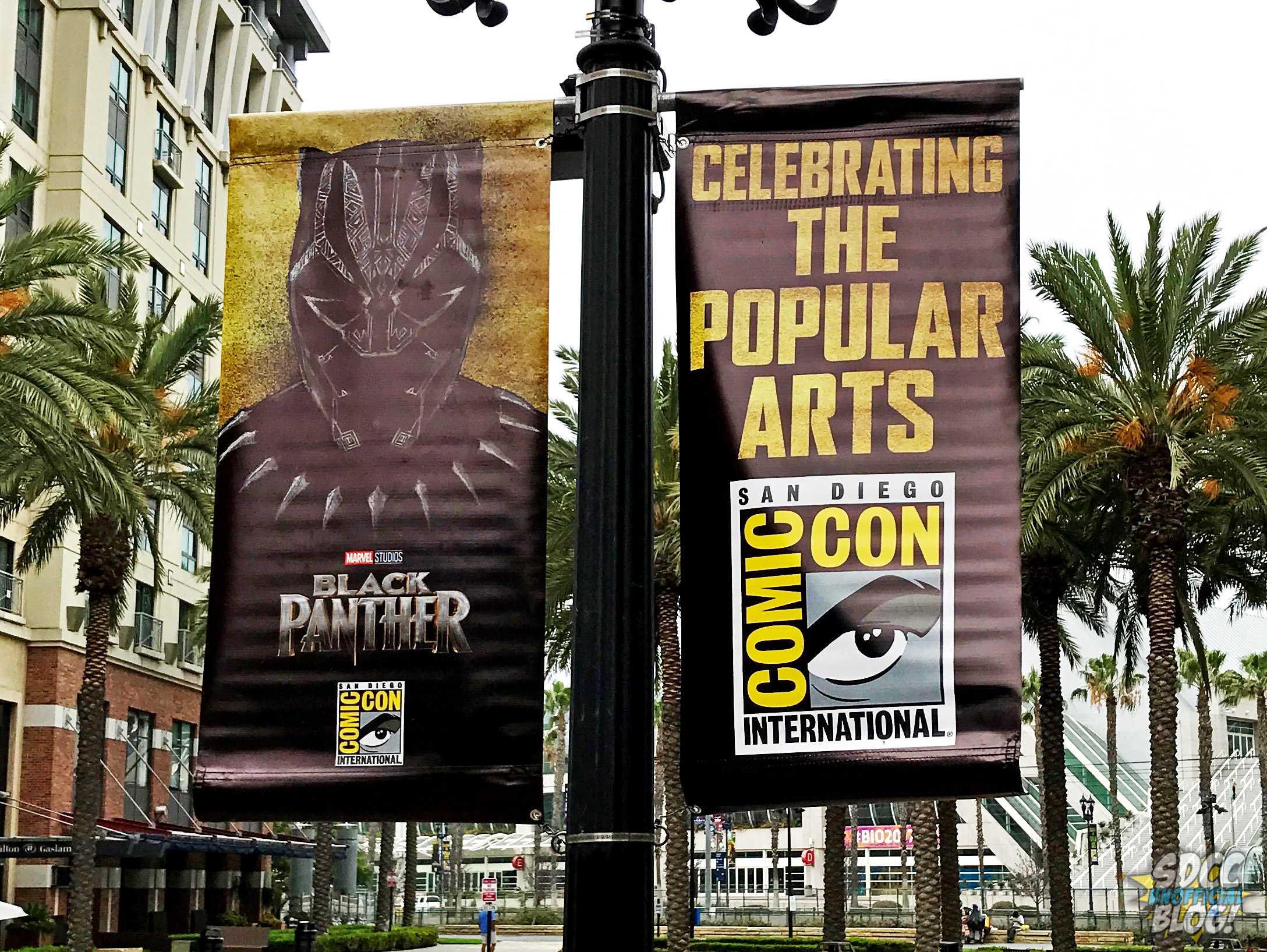 [UPDATE] Loika was able to take some additional photos of the banners for us: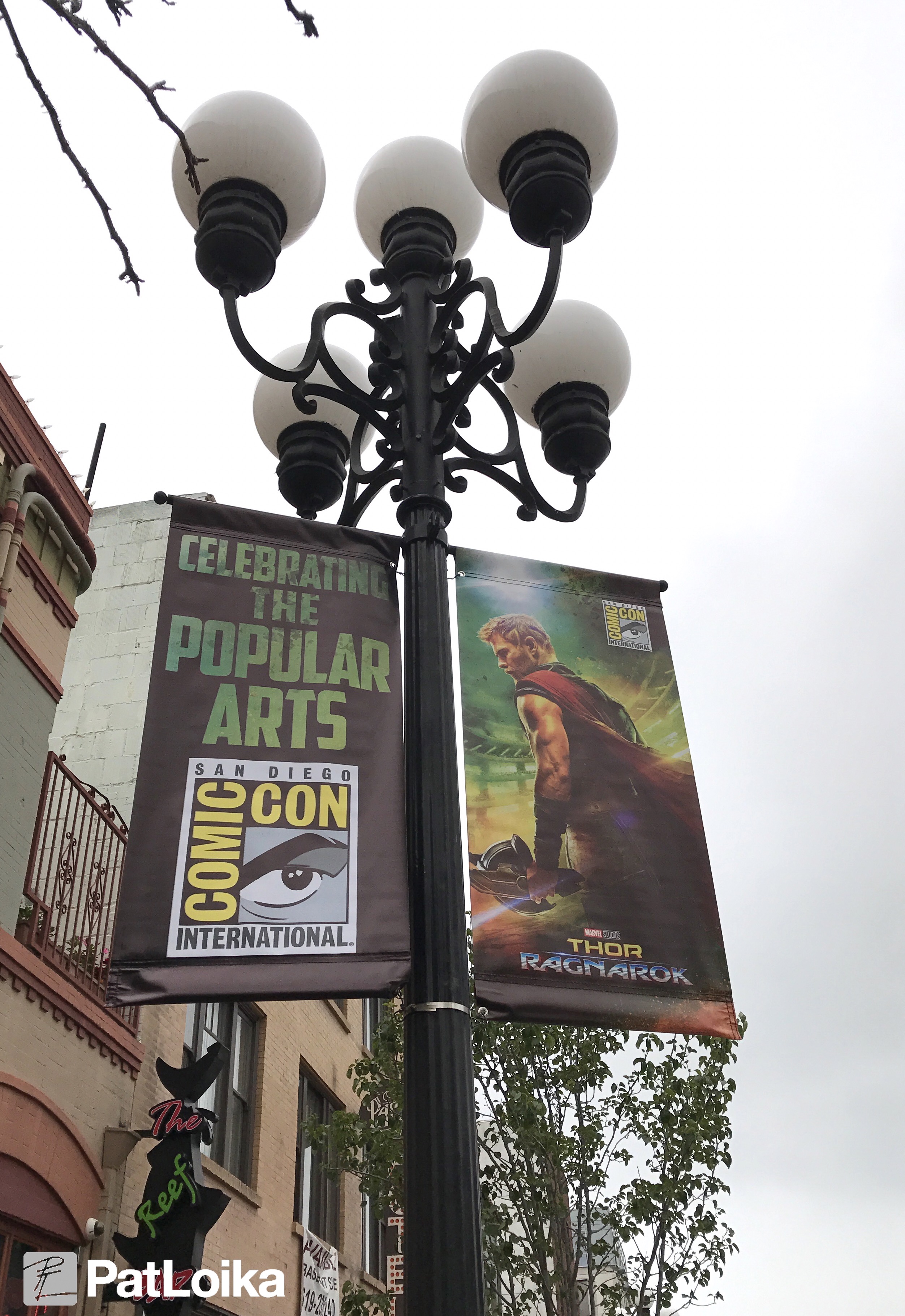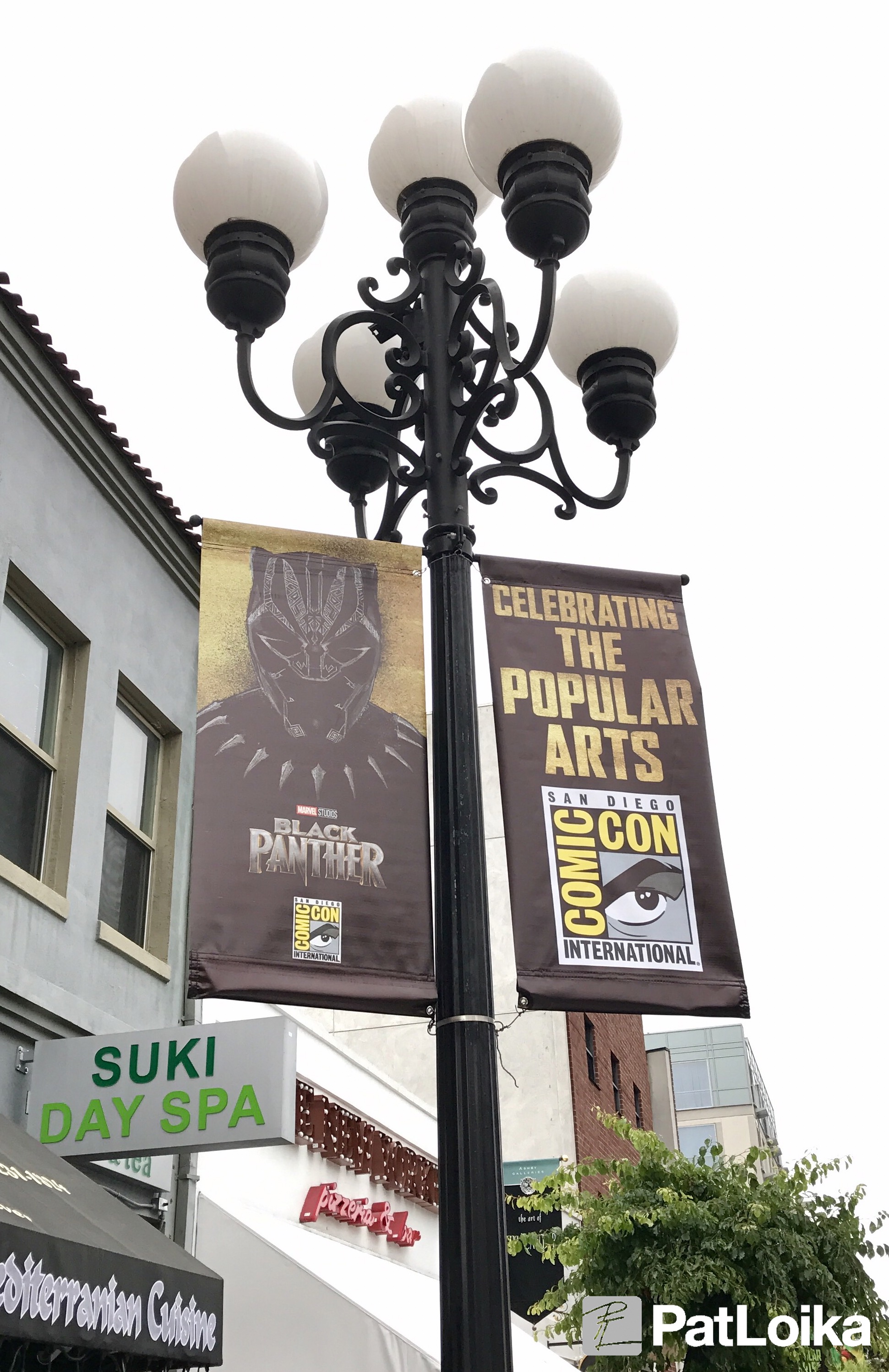 Does the first sighting of Comic-Con banners get you excited for SDCC next month? Let us know in the comments.