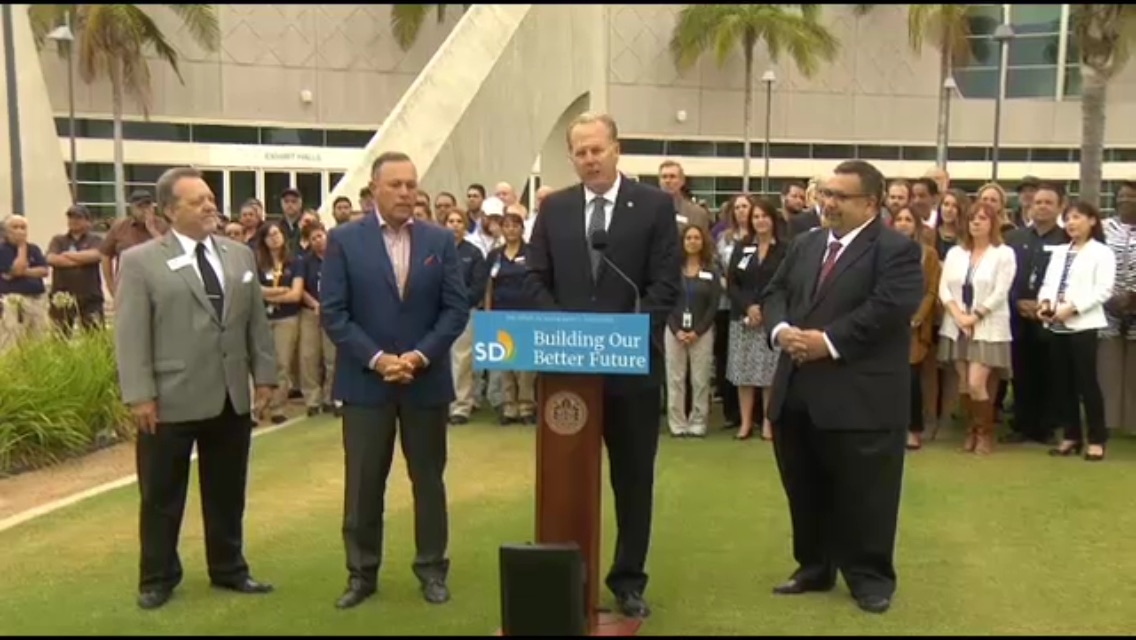 For all the hubub about the possibility of San Diego Comic-Con moving – from failed plans for a Convadium that neither the San Diego Convention Center nor Comic-Con International wanted, to roadblocks to getting a vote for expansion funding on the ballot, to new court cases – San Diego Comic-Con isn't going anywhere for awhile.
After months of contract negotiations to keep San Diego Comic-Con in San Diego past its scheduled 2018 contract, San Diego's Mayor Kevin Faulconer and Comic-Con International announced this morning that the convention is staying in San Diego through 2021. This is especially poetic, as 2019 will mark Comic-Con's 50th year in San Diego.
"Today is a day of celebration. Comic-Con and all of us are incredibly happy at this agreement, and I have to tell you again, personally, the people here are instrumental in keeping us in San Diego for the next three years," Comic-Con International's David Glanzer said.
This news follows over a year of contract negotiations, most of which was tied up in hotel rate negotiations, as Comic-Con International and the city worked to keep both the current rate blocks and prices for attendees in check (with the hope being for a cap of 4% rate increase over a 3-year period). There will be over 60,000 hotel room nights included in the block.
Comic-Con is a huge economic win for San Diego, as it generates $135 million into the economy and provides jobs for hundreds of workers.
Are you excited about San Diego Comic-Con staying in San Diego? Let us know in the comments.