You've got a place to sleep at Comic-Con, but you still need a way to travel around the convention – and the easiest solution to that is the free Comic-Con International shuttle service – which was revealed in this year's badge box packet.
The Comic Con shuttles will be running to 63 locations in downtown, Mission Valley, and hotels near the airport – so be sure to study the official map to find the location that's closest to you.
The shuttles will be offering 24 hour service starting Thursday at 5AM and ending Sunday at 7PM (with only limited service on Wednesday, from 3PM-12AM). As in previous years during peak hours, the shuttles will be running every 15 minutes, and every 30 minutes in off hours. As always, the shuttle is free to attendees to use.
Here's a look at the map and all stops — click to view larger: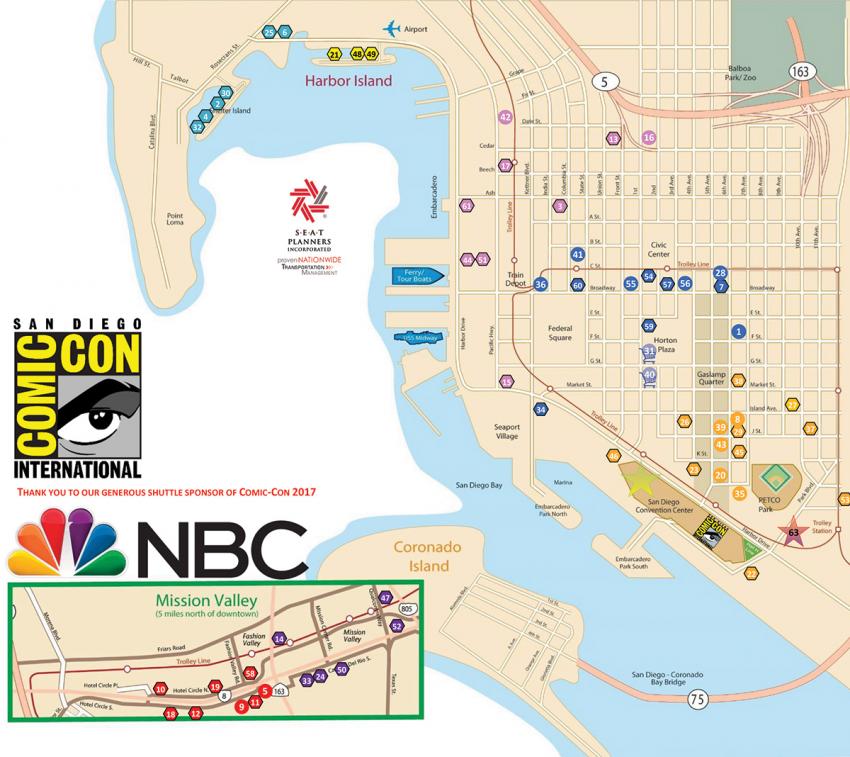 Will you be using the shuttle? Let us know in the comments.