If you thought our last Under the Tents column was cute, this one is downright adorable. Sure, there's some weirdness mixed in, but this is San Diego Comic-Con we're talking about. It's par for the course. In this UTT, you'll find cuteness from Neysa Bové and Ash Evans, awesomeness from Alex Ross and Justin Harder, and a little weirdness from Random Skull Productions. Not the least of it all is an epic contest from Funko. Read on, fellow con-goers.
Here's a look at what you might have missed:
Independent publisher Printed in Blood is releasing an officially licensed commemorative art book for the 35th Anniversary of John Carpenter's classic film, The Thing. The book is a gorgeous collection full of original art by A-List creators such as David Mack (Jessica Jones covers), Eric Powell (The Goon), Cat Staggs (Wonder Woman), and more. The book is available for pre-order but will debut at SDCC this year, available at Aspen Comics booth #2320.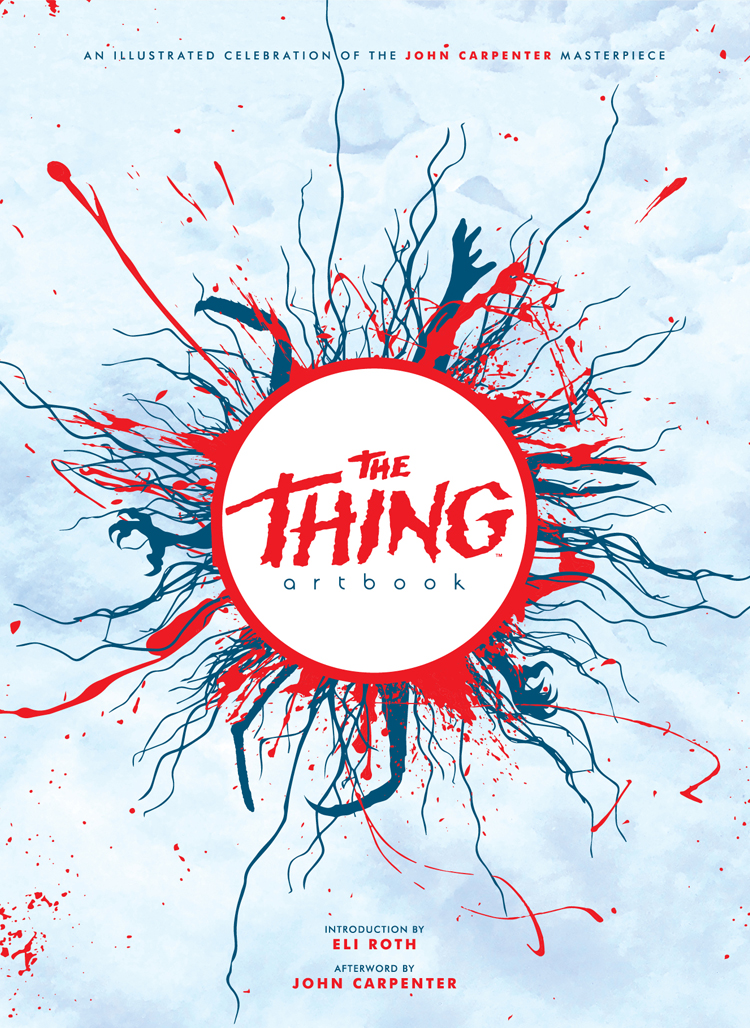 Funko usually goes all-out for SDCC, and this year is proving to be no exception. They're giving away one of everything at their SDCC booth to one lucky winner. How do I enter this amazing contest, you may ask? Just RT this tweet and follow @OriginalFunko on Twitter to have a chance to win this massive haul.
RT & follow @OriginalFunko for the chance to win an #SDCC prize pack including 1 of every item from Funko's SDCC booth! Winner chosen 7/7! pic.twitter.com/oMTt58OtK0

— Funko (@OriginalFunko) June 30, 2017
We've known for a long time now that Marvel will be in Hall H this year. Unfortunately, the star of Spider-Man: Homecoming, Tom Holland, will not be on hand. He announced he will be holding a charity screening for Homecoming in London on July 23. Since we highly doubt he will fly from San Diego back to London in time to make it to the event, we don't expect him to participate in Marvel's SDCC activities. Does this lower the chances of an Infinity War appearance? Possibly, but there's no shortage of cast for that film, either.
It's cancelled! Wait, no, it's not! Brian Truitt from USA Today announced he will be the moderator for NBC's resurrected Timeless panel, which will take place on Thursday, July 20 from 3:30PM-4:30PM in Room 6BCF. Don't be late for this one – Rufus won't be able to take you back to see anything you miss.
FUN NEWS: I'm moderating the @NBCTimeless panel at #SDCC! @therealKripke @abigailspencer @MattLanter @malcolmbarrett https://t.co/B0wES5mm3k

— Brian Truitt (@briantruitt) June 29, 2017
Four Horsemen Studios has been teasing images of their SDCC exclusives for months. They've finally revealed the first exclusive they plan to bring to SDCC from their Mythic Legions wave: Adamonn. According to Action Figure Insider, Four Horsemen will begin taking pre-orders for their exclusives on Wednesday, July 19 (Preview Night), which can then be picked up from SDCC.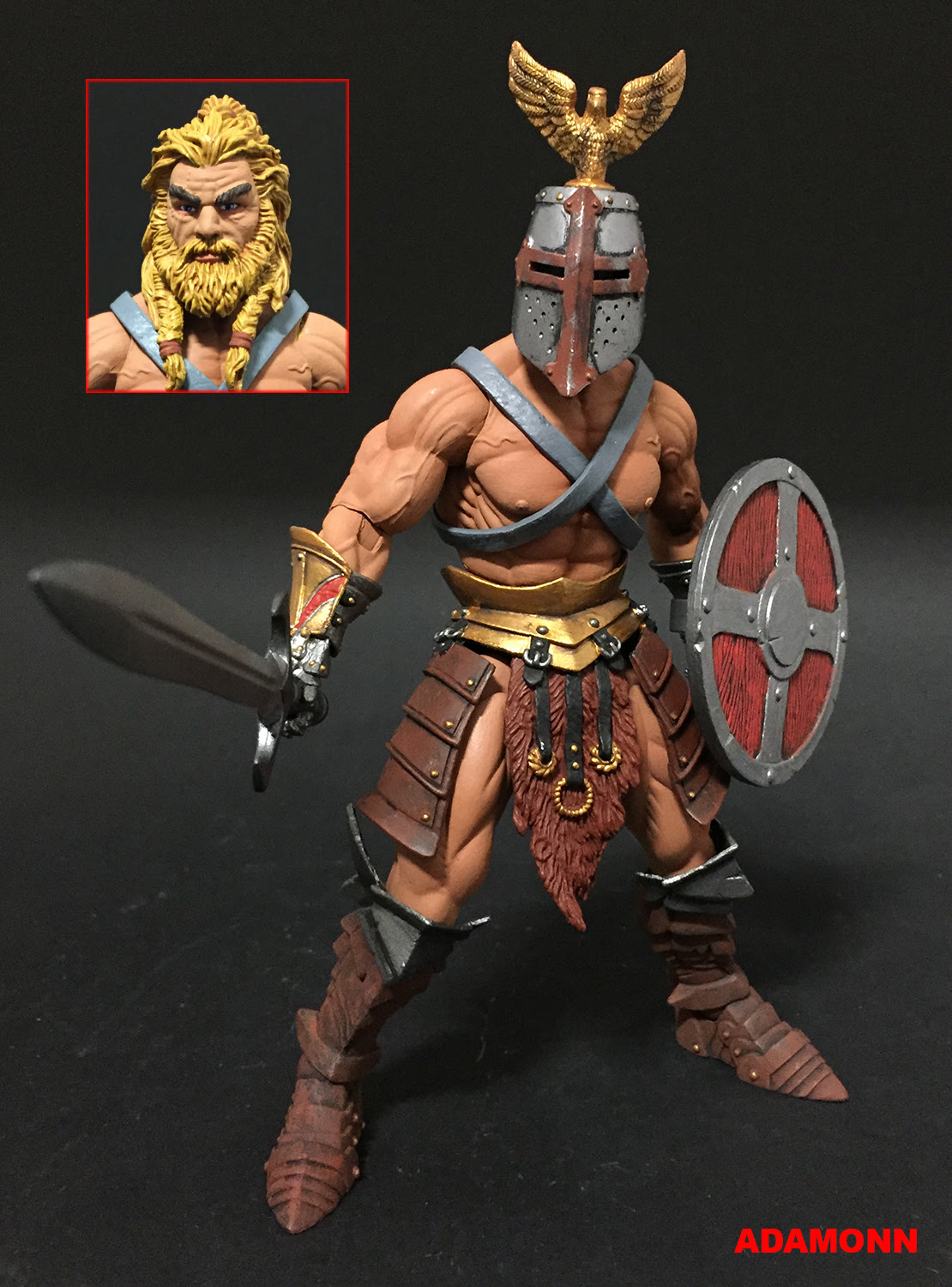 If you thought the cuteness stopped with our last UTT, think again. David Colman of David's Doodles showed off a preview of a new line he'll debut at Booth #1134: Animalquettes. He'll preview two more of these critters before he debuts them at SDCC.
https://www.instagram.com/p/BV828t9Bh-k/
Ryan Benjamin is getting the band back together. He announced a Wildstorm reunion to celebrate its 25th anniversary, which will include Jim Lee and a lot of other insanely talented artists. The reunion will be held at the San Diego Comic Arts Gallery in Liberty Station on Saturday, July 22 from 7:30PM-9PM.
https://www.instagram.com/p/BV81xDwli44/
https://www.instagram.com/p/BV8phMVBCr1/
A Tribe Called Quest? No, A Shop Called Quest. A Shop Called Quest announced the launch of a pin game/patch game at SDCC this year in conjunction with Hasbro. Head to Booth #4519 to find these SDCC exclusives.
https://www.instagram.com/p/BV8nLFpl4QL/
https://www.instagram.com/p/BV7vFhBlCvJ/
https://www.instagram.com/p/BV8Lgn2juja/
Artist Allen Williams showed off a limited edition print he'll have at Booth #4613 this year. If you can't make it to SDCC, you can also order it here.
https://www.instagram.com/p/BV7wIyfAvud/
Spiffing, local San Diego makers of handmade, vintage, and otherwise awesome goods, announced a Pinup Pop Up event set to take place during SDCC. We'll keep an eye out for their official announcement.
https://www.instagram.com/p/BV7pSLdB0xs/
Disney artist Neysa Bové branches into Game of Thrones territory with her "Mother of Derpy Dragons" mini painting. Look for this and a lot more of her work at the Gallery Nucleus Booth #2643.
https://www.instagram.com/p/BV7oRCQgOQE/
Ash Evans cranks up the cuteness factor to 11 with her latest piece, Lucky Cat. But she's not just about cats. She does the most adorable bunnies, too. Look for her work at the Art Show in the Manchester Grand Hyatt.
https://www.instagram.com/p/BV7le4igD1e/
https://www.instagram.com/p/BV7bPAngwBG/
Artist Nan Hockin's insomnia is our blessing. She recently posted one of her "Four Seasons" she'll have available at Table #F-11.
https://www.instagram.com/p/BV7ZLpQH3U7/
https://www.instagram.com/p/BV8DVZSAWBX/
We've heard that everybody poops. Apparently, so do droids. Alex from Random Skull Productions teased his SDCC exclusive "R2-DPOO." Look for the full reveal coming soon.
https://www.instagram.com/p/BV8A0Ibgcsl/
Artist Brittney Lee showed off her design for another toucan pin she'll have at SDCC this year. Can't make it to SDCC? No worries; she'll have it on her Etsy shop after the con. But who wants to wait for something like this?
https://www.instagram.com/p/BV89ZrIA3eq/
Let's dial the cuteness down a little. Bigshot Toyworks made an SDCC exclusive Blastbeast for Nuclear Blast Records to bring with them to Booth #501 this year.
https://www.instagram.com/p/BV7pUH6jHTI/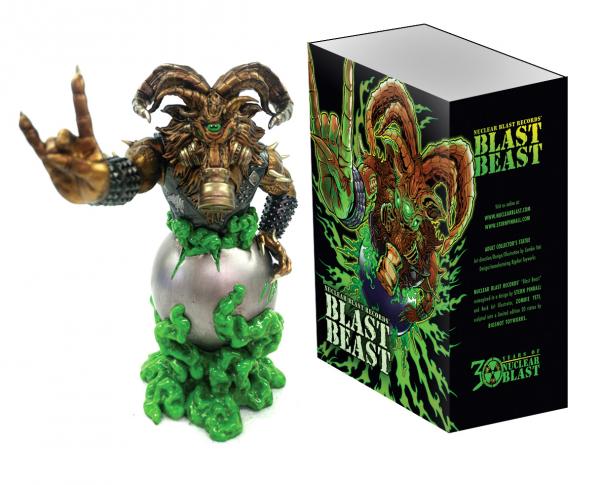 Alex Pardee showed off a page from his new Bunnywith book, which is set to debut at SDCC. He may have made a typo in his tweet, though, as he will be at Booth #5503.
Another page from my new #Bunnywith book, debuting at #SDCC next month at my booth 5502 pic.twitter.com/IsHMhYbu0t

— Alex Pardee (@alexpardee) June 29, 2017
Artist Scott Hattox is still hard at work creating art for SDCC. He recently posted a work-in-progress of his Thor vs Hulk Ragnarok acrylic on canvas. Find this and a lot more of his great work at Booth #1829.
https://www.instagram.com/p/BV9OzVMhqzf/
I plan to open my #SDCC2017 pre-con commission list today @ 3pmPacific/6pmEastern. More info & pre-con prices at https://t.co/nUo2g45UtT pic.twitter.com/XYHBRkxDvJ

— Todd Nauck (@ToddNauck) June 30, 2017
We think Justin Harder totally nailed the SDCC experience with his "Hall H Line" 10×20 print ("What's this line for?" ¯\_(ツ)_/¯). Line up at CLAUS Studios' Table #O-08 in Small Press for this limited edition print.
'Hall H Line' only at @Comic_Con CLAUS Small Press table O-08! 10"x20" 2 color screenprinted. Limited, editioned run! pic.twitter.com/YD56k6IfAp

— Justin Claus Harder (@clausstudios) June 30, 2017
Debuting at @Comic_Con #SDCC2017 booth#5017 @SD_Comic_Con pic.twitter.com/bjkRagSEca

— humberto ramos (@humberto_ramos) June 30, 2017
Josh Warner showed off some action plushes (not stuffed animals) he'll have at Table #L-09 in Small Press. Whatever you call them, I think we have our cuteness factor back.
Don't call them stuffed animals… they're ACTION PLUSHES! Available at #SDCC #smallpress table L-09 #comiccon2017 #SDCC17 #indiecomics pic.twitter.com/qqFu21eiMY

— J. Lynn Warner (@josh_L_warner) June 30, 2017
Anything we missed? Let us know in the comments, drop us a line or tweet us at @SD_Comic_Con.