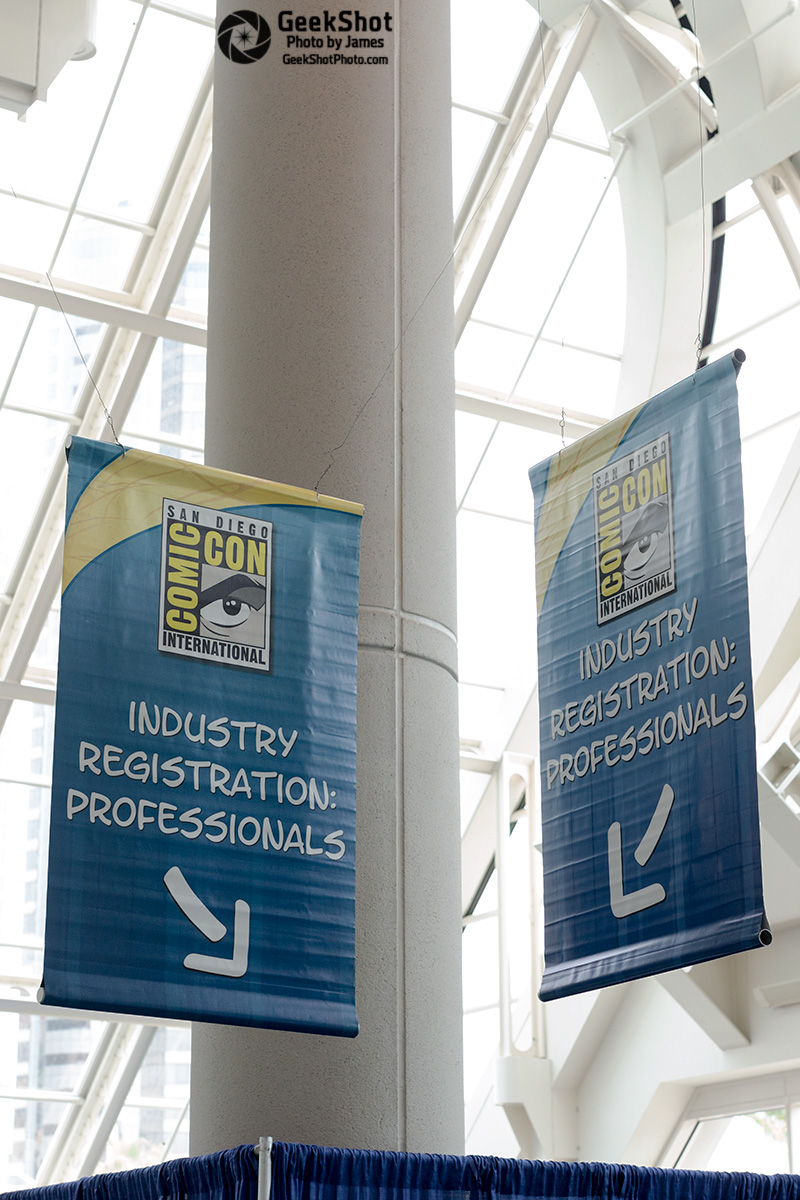 We're only days away from San Diego Comic-Con 2017 — but for some, it may be time to start thinking about 2018.
Applications for Professionals for both WonderCon Anaheim 2018 (March 31-April 2, 2018) and San Diego Comic-Con 2018 (July 18-July 22, 2018) are now open, and will remain open through August 16, 2017. Applications submitted after that date will only be accepted for WonderCon.
If you meet certain criteria, you can apply as either a creative professional (someone who takes "an active role in the creation, design, writing, editing, or production of comics, animation, films, books, video games, or toys") or a trade professional ("agents, publicists, managers, executives, marketing, sales, business development, advertising, legal representatives, and other industry professionals who need to attend the convention for business reasons"). For those who will be "DUE" after this year, you will need to re-submit as well.
For those who are approved, actual registration to confirm your badges for 2018 will presumably take place at a much, much later date.
There's not necessarily any reason to do it before Comic-Con 2017, if you're busy (and aren't we all?) — but it's also not a bad idea to turn in your application now before you forget.
You can find more information, as well as the Application forms, on CCI's site.