Every week from now until San Diego Comic-Con, we're celebrating you: our readers! So let's meet this week's Attendee of the Week: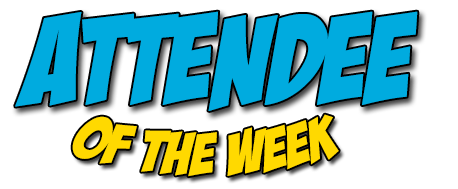 Matthew Rothblatt & Maximilian Rothblatt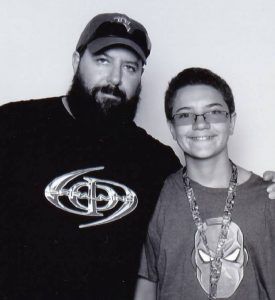 Where are you traveling from for San Diego Comic-Con?
El Paso, TX.
How many years have you been attending?
4 years (counting 2017).
What was your favorite panel and why?
Kevin Smith, Hall H; Been a fan since Clerks, love his podcasts. Got in for the first time in 2016.
What is your favorite exhibitor or artist booth and why?
So many to choose from, but my go-to's are IMAGE/McFarlane Toys and Gentle Giant.
What was you favorite autographs session and why?
WB, they bring in the big guns every time. I also LOVE the ComiXology creator/artist card signings.
What is your favorite con snack?
Nachos with jalapenos.
Tell us about your most memorable celebrity encounter at the convention?
This is a two-parter – My son Max and I ran into Jason Mewes on the exhibition floor.  We were walking in front of the WB booth and I heard this voice behind me yelling to a WB star and that voice was very familiar. I turned around and it was Mr. Snoothcie Bootchies himself, Jason Mewes! I introduced myself and my son and I was able to give him some of my co-created independent SPIRALMIND comics that I intended to give him at a previous convention. It turned out, we had similar taste in collectibles – he commented on my huge Gentle Giant Deadpool figure – "I just got one of those!", he said. The next day we were able to see Jay again along with Marilyn Ghigliotti, Brian O'Halloran, and the man himself Kevin Smith at the Upper Deck booth.  I had met Marilyn and Brian earlier in the con so meeting and chatting with Kevin was icing on the cake. I was able to let him know how much I loved his work, how thin he looked (since starting his sugar free lifestyle) and how close I came to getting cast on AMC's Comic Book Men.  I asked him to put in a good word for me.  My son, who had a crash course in View Askew and the Kevin Smith Skewniverse on the car ride to San Diego took to Kevin (and Kevin to him) like long time friends.
What is (or was) your favorite offsite and why?
TruTV's Impractical Jokers events.  They throw the most awesome, off-the-wall, goofy get-togethers year after year, full of food, drink and jokes. I did spent a hell of a lot of time at the Adult Swim carnival though – freebies!
What is your favorite restaurant in downtown San Diego?
We have to go with Cheesecake Factory, only because we don't have one in El Paso…yet.
What is your favorite Comic-Con memory/moment?
Seeing my son Max's face when his heroes from the CW came out at the WB booth and he got to see Grant Gustin, Candice Patton, Danielle Panabaker and the rest of the cast of his favorite show The Flash up close and personal! Also when Andrew Lincoln (TWD's Rick Grimes yelled out to me from the IMDb dock, "Nice beard!" while he stroked his chin. Meeting Junkie XL at the Comic-Con HQ area was cool as well. Oh, and meeting and chatting with civil rights activist, Senator John Lewis, writer of MARCH.
Do you have any advice for a first time attendee?
Drink lots of water, wear comfortable shoes, have a plan, be prepared to stand in line, be prepared to walk – a lot!, don't forget to eat, don't lose your badge,  and most importantly – HAVE FUN!!!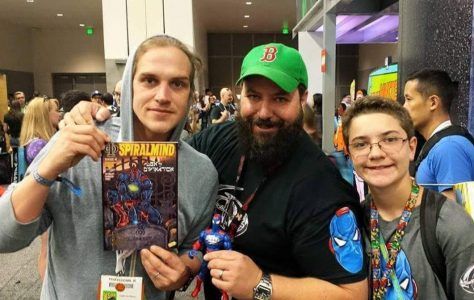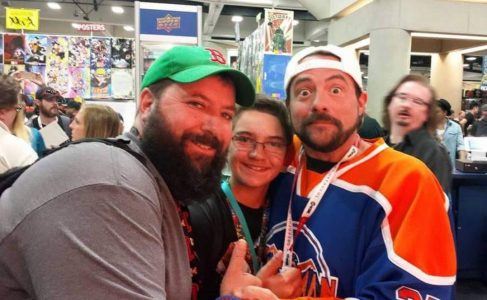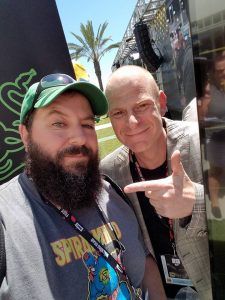 Want to be featured as our Attendee of the Week next week? Find out how!