In addition to the previously announced Titan San Diego Comic-Con exclusives for 2017 – Entertainment Weekly has unveiled a first look at several more exclusives, including Adventure Time Uglydolls, a Steven Universe: Art & Origins book, We Love Fine t-shirts, and more.
This year's booth on the show floor (which won't be where you the exclusives) will be mirrored after Gar's Bodega, the workplace of our aspiring heroes K.O. and his friends. You'll be able to immerse yourself in a setup mimicking the one-stop shop containing everyone's hero needs. A supersized balloon of K.O. will suspend high above the can't-miss booth (#3735) where fans can get an unforgettable shopping experience and walk away with a one-of-a-kind blind box containing a premium exclusive to Comic Con.
Let's take a look at this year's Cartoon Network exclusives on the show floor, and where to find them:
Adventure Time Uglydoll (Booth 3245)
Uglydolls OX and Jeero are headed to Comic-Con, and this year's cosplay theme is Adventure Time! Ox and Jeero spent a lot of time arguing over who got to be Jake the Dog and who got to be Finn the Human. Jake can stretch his limbs, and Jeero stretches the truth, so that sort of helped in reconfiguring the exclusive Jake the Dog and Finn the Human Uglydoll only available at San Diego Comic Con. Plus OX had the four day passes, so yeah he wins. Or Jeero wins. You win.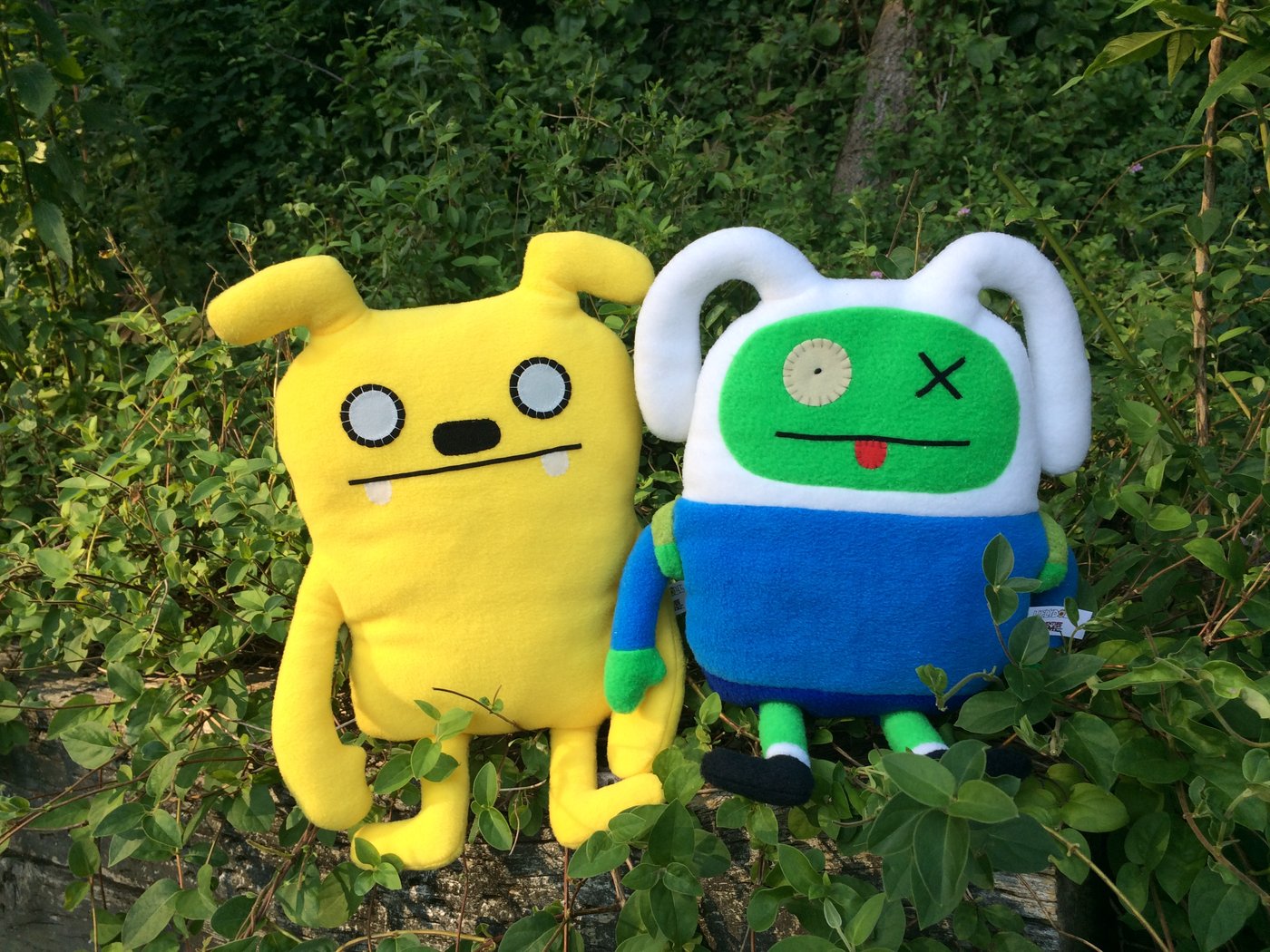 Steven Universe Cartoon Network Titans (Booth 5537)
Our affable cartoon hero Steven Universe is dressed in his favorite PJs (while he's on his downtime away from saving Beach City with Crystal Gems) in an exclusive 3" TITAN vinyl collectible; or dressed smartly in a tuxedo, as seen in the show's colorful song and dance number "Mr. Greg" for an exclusive 4.5" TITAN vinyl collectible.
Steven Universe: Art & Origins (Booth 1216)
The first book to take fans behind the scenes of the groundbreaking series, Steven Universe: Art & Origins is bursting with concept art, production samples, early sketches, storyboards and exclusive commentary plus a meticulous oral and visual history of the show and an all-access tour of the creative team's process. The San Diego Comic-Con limited edition includes an exclusive cover and poster.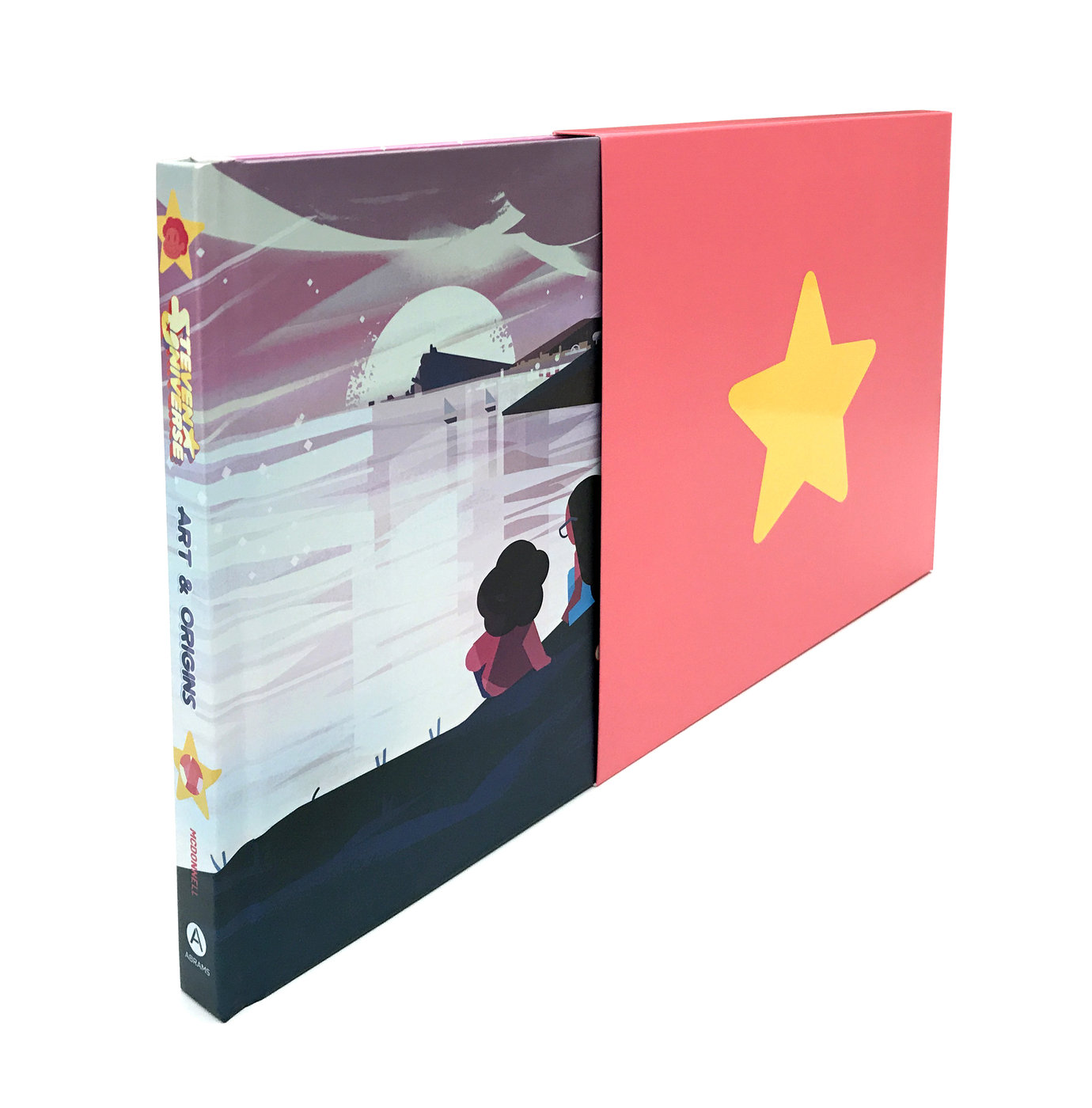 Cartoon Network X We Love Fine (Booth 1316)
Exclusive designs include chaotic Flame Princess surrounded by her element (Adventure Time), Peridot in all her green Crystal Gem glory (Steven Universe), and a nighttime themed shirt featuring silhouettes of Wirt and Greg encased in an outline of Beatrice (Over the Garden Wall).
Additionally, there will also be signings for Steven Universe, Ben 10, and OK K.O.! Let's Be Heroes. Here's that schedule:
Friday, July 21
2:00p.m. – 3:30p.m.    OK K.O.! Let's Be Heroes (San Diego Convention Center Autograph Area – AA03)
4:30p.m. – 6:00p.m.    Steven Universe (San Diego Convention Center Autograph Area – AA07)
Saturday, July 22
2:00p.m. – 3:30p.m.    Ben 10 (San Diego Convention Center Autograph Area – AA03)