The Chuck Jones Gallery (located at 232 5th Ave) will be host to several events during the week of Comic-Con celebrating Marvel, Star Wars, Looney Tunes, and more.
All events are free and open to the public. RSVP is suggested for artist appearances at 888-294-9880 or [email protected].
Here's a look at the full gallery exhibits for the week:
Marvel Comics with Special Guest Artist James C. Mulligan: Wednesday, July 19, from 7 to 10 PM, Mulligan, artist for Marvel, Disney, and Warner Bros will unveil his most recent original work and limited editions featuring all your favorite characters! Over the past several years, this multi-talented artist-singer-actor has created work that has touched the hearts and minds of collectors around the country. His boyish charm and innate talent have endeared him to legions. Join us this evening and fall under his super powers!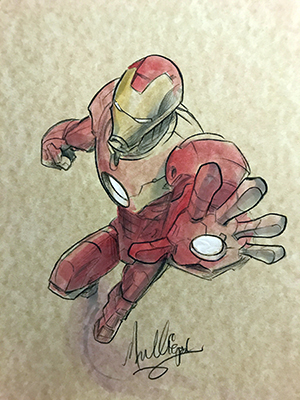 Thursday, July 21 from 7 to 10 PM: Meet Chuck Jones's grandson, Craig Kausen, and play along as we celebrate our 40th anniversary bringing the best art of American POP Culture to you! Games! Prizes! Fun for the whole family!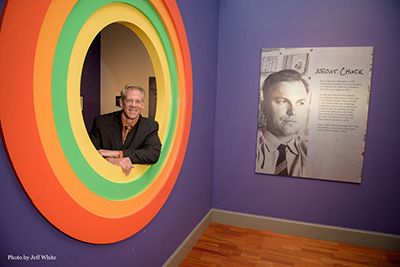 Plus! an exhibition of the latest artwork from Pixar! 
"Chuck Jones is alive and well at Pixar every day," said John Lasseter. Pixar studio has long credited Chuck Jones as an important influence in their work. Join us this evening as we present an exhibition of work from such Pixar artists as Pete Doctor, Bob Pauley, Tia Kratter, Randy Barrett, and Ralph Eggleston, plus others!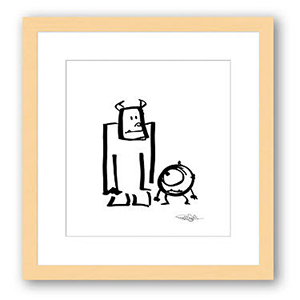 Friday, July 21 from 3 to 6 PM: Dynamic master artist, Mike Kungl, is the king of the contemporary Art Deco genre, but he's recently taken his immense talents and directed them in a new POP art style that he's calling "Where's It @ POP! Each work in the series has hidden objects that are associated with the character, hidden so well that you'll be looking for all of them for some time to come. The "Where's It @, POP!" editions are limited to five, each one heavily embellished by the artist, creating a unique work just for you! The artist will dedicate artwork purchased for this event.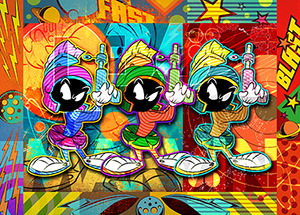 Friday, July 22 from 7 to 10 PM: American Art Star, Fabio Napoleoni, will be on hand as we premier his new paintings and fine art editions on paper and canvas. Creator of the much-beloved Marcenivo, Fabio continues to delight and inspire with his simple tales of love and redemption. Ours exclusively, "Strangely Loving It", a fine art reproduction on canvas featuring Marcenivo and the lump-headed orange Looney Tunes monster, Gossamer, will premiere at the reception. The artist will dedicate artwork purchased for this event.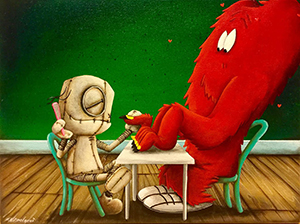 Saturday, July 22 from 7 to 10 PM: A Star Wars tribute! Artists James Coleman, Rodel Gonzalez, and Rob Kaz, official artists of Star Wars art, will be the gallery's special guests. New paintings and fine art editions depicting scenes and moments from the latest Star Wars episode, "The Last Jedi" will premier. Painter James Coleman was a long-time animation background specialist for Walt Disney Studios. Since leaving "Hollywood", he has toured the world with his original paintings and prints. Gonzalez, founder and lead singer of the rock band, Side A, found his artistic calling just a few years ago, but his luminous paintings and lush brushwork have made him an emerging artist of note. Rob Kaz, also an emerging artist, whose rich palette and unique sensitivity has earned him legions of fans. All three artists will dedicate artwork purchased for this event.