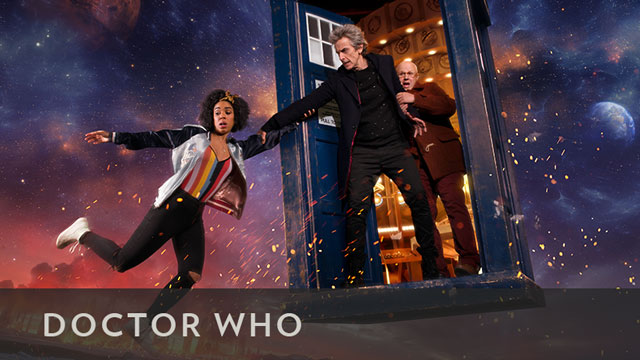 Last year, Comic-Con was very light on Doctor Who, which made sense given that no new episodes of the series aired from December 2015 all the way to April 2017.
But for 2017 – Whovians rejoice, as it looks like this year the good Doctor will be returning with a bang. We already know that series star Peter Capaldi and showrunner Steven Moffat will be in town for a big send-off panel, with other "special guests" to be announced (hopefully including Pearl Mackie, Michelle Gomez, and Matt Lucas!), and now there are hints of a large fan event to be held at the Omnia Nightclub on Saturday, July 22, starting at 7PM.
In past years, the Doctor Who Tumblr has hosted grand meetups around town during Comic-Con — the last one being in 2015 at the House of Blues — and while we don't have further details, we have confirmed with BBC America that this is another official event. We do know that there will be at least one local, fan-made TARDIS on display, and there will be a cosplay fashion show with special hosts, so Saturday will be the day to wear your Doctor Who costume!
Unfortunately, because this is at the nightclub venue, the meetup will likely be 21+ only. That may change, so keep an eye out when we can pass along the official announcement and more details!