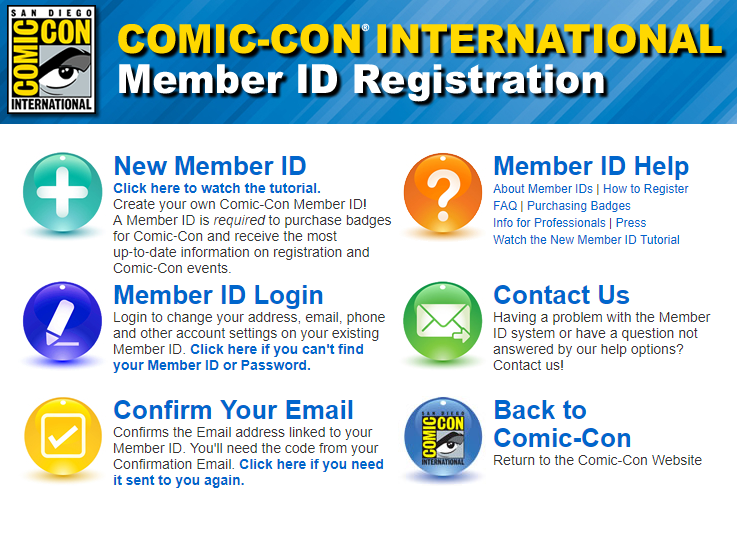 San Diego Comic-Con 2017 is behind us – and maybe you spent the week watching social media and thinking, "Gee, that looks fun – I'd love to attend next year!" If that's you, then the time to start planning is actually now (no, seriously).
Scoring badges to SDCC is one of the most challenging, and controversial, tasks in one's quest to attend the convention. For first-timers, it can also be a little confusing.
First, the basics. If you want a shot at purchasing a badge, you first need to create a Member ID. Creating this ID will not only allow you to take part in the badge purchase process, but it will also put you on the official mailing list where announcements regarding purchase dates are made. Simply put, no Member ID, no badge. The Member ID system also closes before badge sales without prior notification, so if you're even considering attending the convention, create a Member ID before it's too late.
Now, in regards to the purchase process itself, there are typically two sales that occur prior to every year's SDCC: Returning Registration (formerly Preregistration) and Open Online Registration. A third badge sale, Badge Resales, occurred prior to 2014 – but it was done away with in 2014, and is unlikely to occur again anytime soon due to low numbers of returned badges.
Returning Registration is for previous year's badge holders who want to attend SDCC the following year. These used to be made available onsite during the convention, but high demand created a frenzy with those wanting to return and forced CCI to move these sales online.
The 2017 Returning Registration was held on Saturday, March 11. Only general attendees – those who did not attend as volunteers, press, professional, staff, or any other type of special attendee – are eligible for this sale. If this is your first time attending, then this sale won't apply to you at all – but we mention it mostly so that when you hear that badges "sell out" during Returning Registration, you don't think your chance to attend the convention is over. Inventory is held for both badge sales, and both sales will "sell out".
Open Online Registration is for everyone who has a Member ID. That is, for new attendees as well as returning attendees who were not able to purchase a badge (or all the desired badge days) during Returning Registration. This is where the bulk of the tickets are made available to the public. For the past two years, badges during Open Online Registration have sold out in about 60 minutes. The 2017 Open Online Registration occurred on Saturday, April 8, 2017.
During Talkback, Comic-Con International President John Rogers stated that the timeline for badge sales is likely to move back to its former timeslot, which should put Returning Registration sales as occurring this fall/winter.
In both badge sales, only single day badges are offered, albeit in limited quantities. For anyone who purchases four single day badges (or four single plus a preview night), you will receive a single combined badge. These were the badge prices for 2017: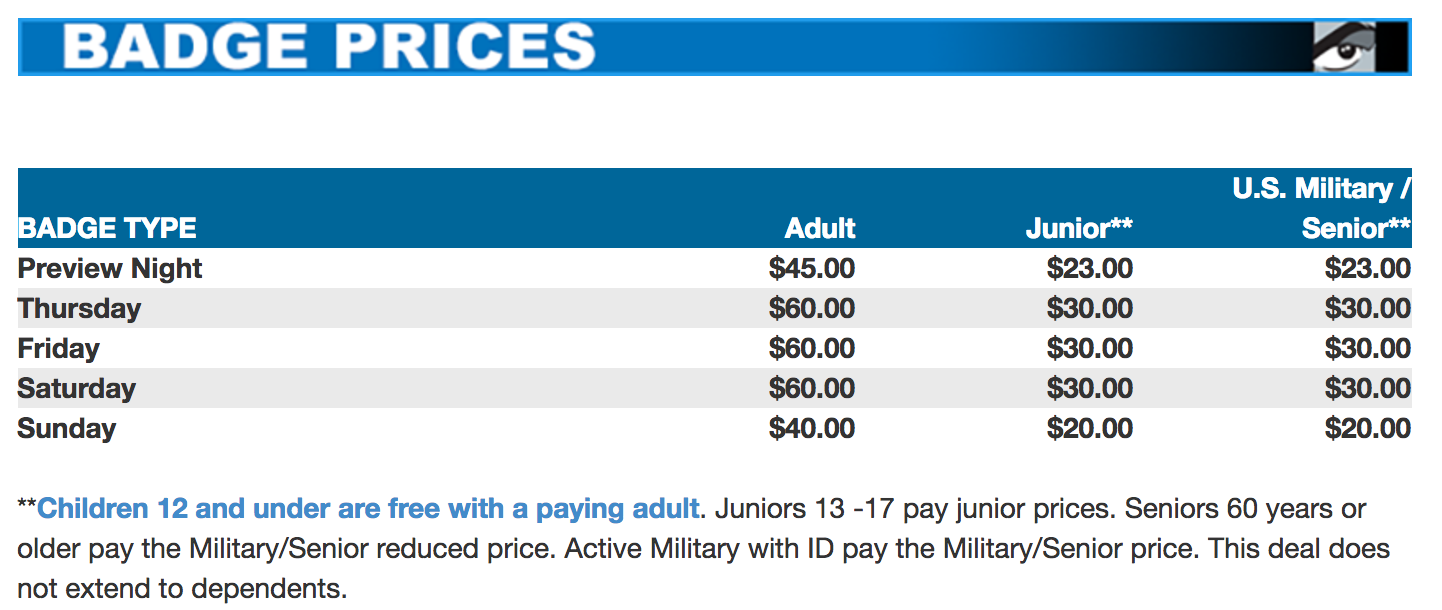 CCI uses a third-party ticket vendor, EXPO Logic (who acquired former operator EPIC Registration), for badge sale processing and fulfillment. Everyone who qualifies for Returning Registration or Open Registration receives a personal Registration Code, which can only be used on one device. The waiting room opens 1-2 hours prior to the actual sale, and when the time comes, the system sorts everyone in a randomized order to purchase their badges. You then have 15 minutes to complete the purchase, or your session will expire. Also, everyone is allowed to purchase badges for two additional qualified individuals – meaning, they qualify for registration on their own and have valid Member IDs – or three individuals total if someone in front of the line already purchased their badge for them.
One does not simply walk into San Diego Comic-Con. But with a little luck, and a lot of planning, you could be one of the lucky ones in 2018.