What we reported months ago is now official: San Diego Comic-Con 2018 is set for Wednesday, July 18 – Sunday, July 22, 2018! The Quick Guide was released today, and it confirms next year's dates: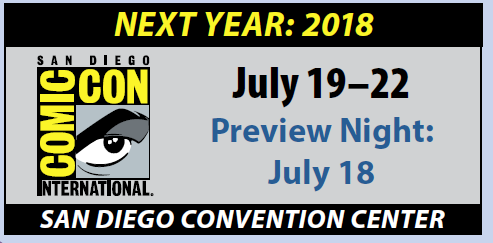 As of just a few weeks ago, the current contract for Comic-Con to stay in San Diego was only set through 2018. However, after months of contract negotiations to keep San Diego Comic-Con in San Diego past its scheduled 2018 contract, all the way through 2021. So it's not going anywhere soon.
You might want to put in your vacation dates now.